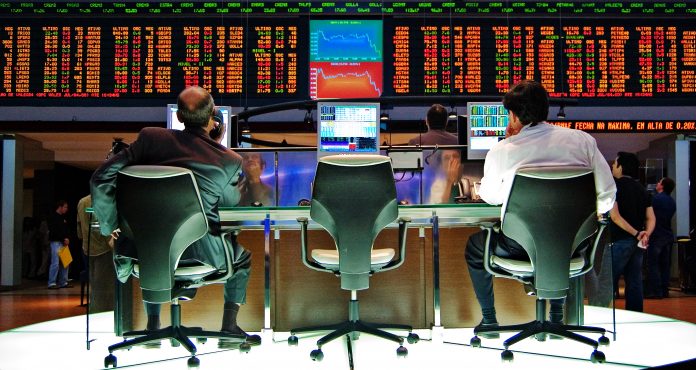 New coronavirus cases are on the decline and stocks are rising. That's the story this morning following another flood of COVID-19 optimism.
The market opened higher before dropping slightly by noon. But still, equities are up on the day, right alongside a newfound bullish spirit that could spur on a true rally.
"Investors chose to accentuate the positives, as they have been mostly doing since the bear-market low," Ed Yardeni, president and chief investment strategist at Yardeni Research, wrote in a note to clients.
"In our opinion, we are in the midst of a Great Rebalancing away from bonds and into stocks."
Even if coronavirus cases see a slight uptick, a mass rebalancing might be enough to keep the market afloat all on its own. Funds want to sell bonds high and buy stocks low.
The COVID-19 crash has given them ample opportunity to do so.
And if the rebalancing continues, the market will recover.
Potentially in historic fashion.
Want more FREE research and analysis on the best "unseen opportunities" in the markets?
"The bear market has most likely discounted a depression-like recession packed into Q2 and Q3," Yardeni continued.
"It certainly hasn't discounted the possibility of an actual apocalyptic depression lasting through at least 2021 and beyond. On the contrary, the market's recent action suggests that investors are betting on an economic recovery starting during Q4 and continuing through 2021."
Investors have no qualms with pricing-in economic "comebacks" way ahead of schedule. They've done it following every other slowdown in the past.
This one – if it actually happens – will not be different.
Yesterday around noon, we looked at the S&P 500 to see if equities were on their way up. The index had key resistance looming overhead at 2,641.39. A breakout past that level of resistance would've meant that stocks had a shot at climbing higher.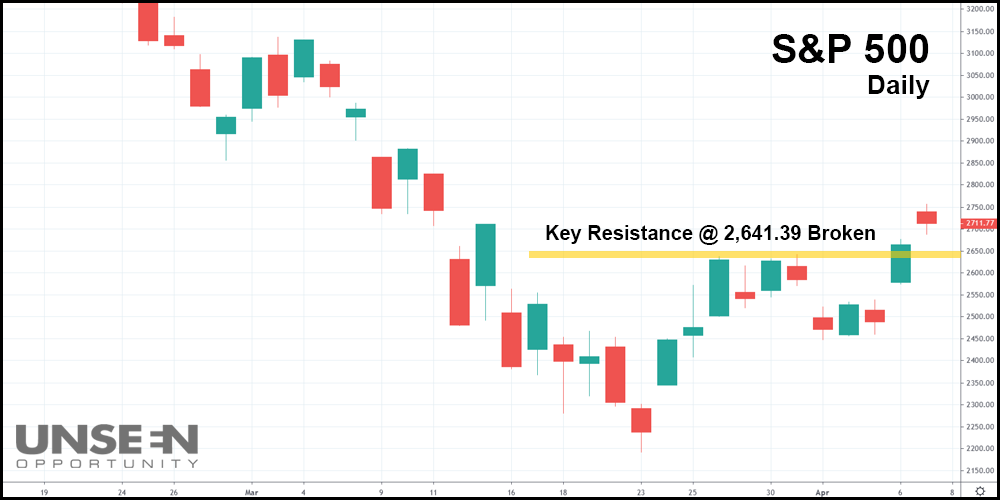 Later that afternoon, the index did just that. Resistance was broken and this morning, the market soared again. The S&P 500 dropped slightly but remains well above both yesterday's high and, more importantly, key resistance.
Odds are that the rally will continue. Whether or not these gains "stick" is another matter, but for now, it looks like the bulls are back.
For the funds in the middle of a "rebalancing act," that's great news.
The pandemic's nowhere near over, but stocks want to rise while Investors try to move on from COVID-19. So long as that continues, this week could represent a prime buying opportunity for traders.
One that, if the low of two weeks ago holds, could precede a rally of truly epic proportions.