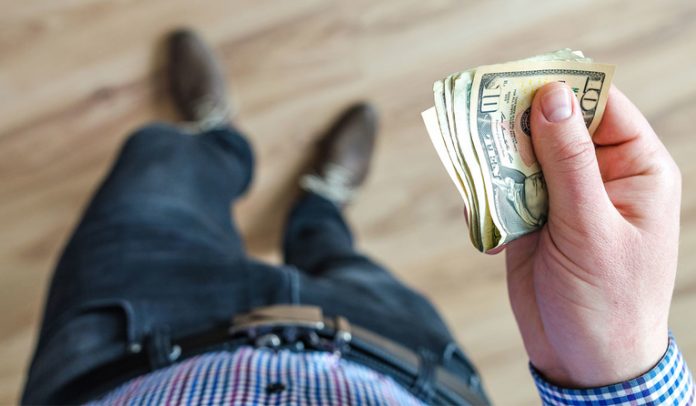 Stocks are rising this morning after yesterday's disastrous trading session. Helped along by government stimulus, the market recovered from its early losses and now sits at a (comparatively) modest midday gain.
The Dow, S&P, and Nasdaq Composite have risen 1%, 2.5%, and 2.4%, respectively, on the day.
Bulls can thank both the Fed and Treasury Secretary Steven Mnuchin for the positive shift. The Fed announced measures to provide struggling companies with short-term funding. Mnuchin, meanwhile, will reportedly ask congressional lawmakers for a stimulus package of $850 billion (or more) to help the U.S. economy.
The plan is to keep consumers –the biggest current driver of American prosperity – afloat for as long as possible.
That means helping their employers stay in business, so less people lose their jobs during the coronavirus crisis.
President Donald Trump echoed that sentiment in a Monday night tweet.
"The United States will be powerfully supporting those industries, like Airlines and others, that are particularly affected by the Chinese Virus," he said.
"We will be stronger than ever before!"
Corporations are doing their part, too, in an attempt to bridge the financial gap for workers. Facebook (NASDAQ: FB) CEO Mark Zuckerberg told all of his 45,000 employees this morning that they'd be receiving a $1,000 bonus in light of the COVID-19 outbreak. Workday (NASDAQ: WDAY), a fellow tech firm, announced last night that it would provide a similar short-term solution – 2 week's pay in cash bonuses for workers.
Better yet, Facebook's also starting a $100 million program to aid 30,000 eligible small businesses hit by the coronavirus. They'll receive "cash grants and ad credits to help during this challenging time" according to a statement from the social media giant.
With wealthy corporations and the government coming together, it almost looks like the U.S. has a chance to stave off a recession. American companies just exited one of the longest periods of economic growth on record, after all.
You'd hope that they'd have some extra cash on hand.
And based on this morning's news, the tech "blue chips" apparently do. More importantly, they're willing to use it in economy-saving ways.
It might be time for investors to start looking for "re-entry" stocks as a result.
The market could still fall further, of course, but if it's actually found the bottom, certain companies are likely to soar during the recovery.
Two stocks in particular – Occidental Petroleum Corp. (NYSE: OXY) and United Parcel Service (NYSE: UPS) – dropped tremendously over the last few weeks. Now, however, it seems they've found their legs.
For value-seeking traders, that's potentially a huge deal.
Occidental Petroleum Corp. (NYSE: OXY)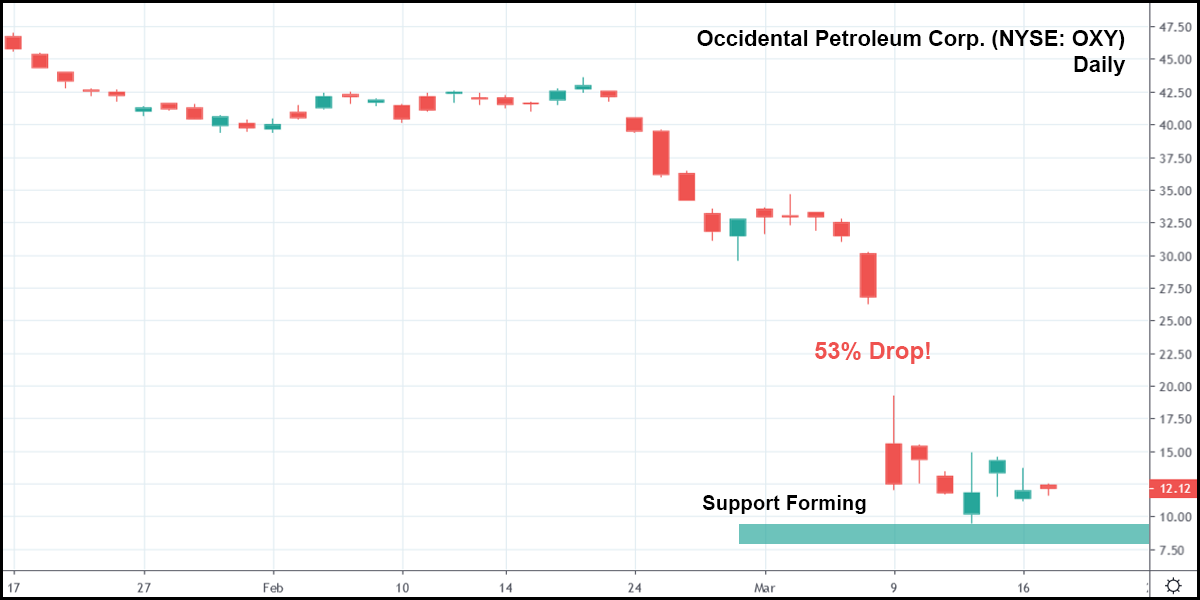 OXY's price action, represented in the daily candlestick chart above, shows just how much this stock was hurt by the OPEC+ oil war. Shares got crushed in a 53% one-day drop, and at present, OXY's trading over 70% off its February high.
The stock's certainly oversold, but what's even more encouraging for bulls is the recent level of support that looks to have formed. Four sessions ago, OXY set a low. Since then, it hasn't been touched.
OXY investors could profit massively off a market (and oil) reboot if one arrives.
And for those of you not looking to tangle with the fickle oil markets, there's another great "value" option available:
United Parcel Service Inc. (NYSE: UPS)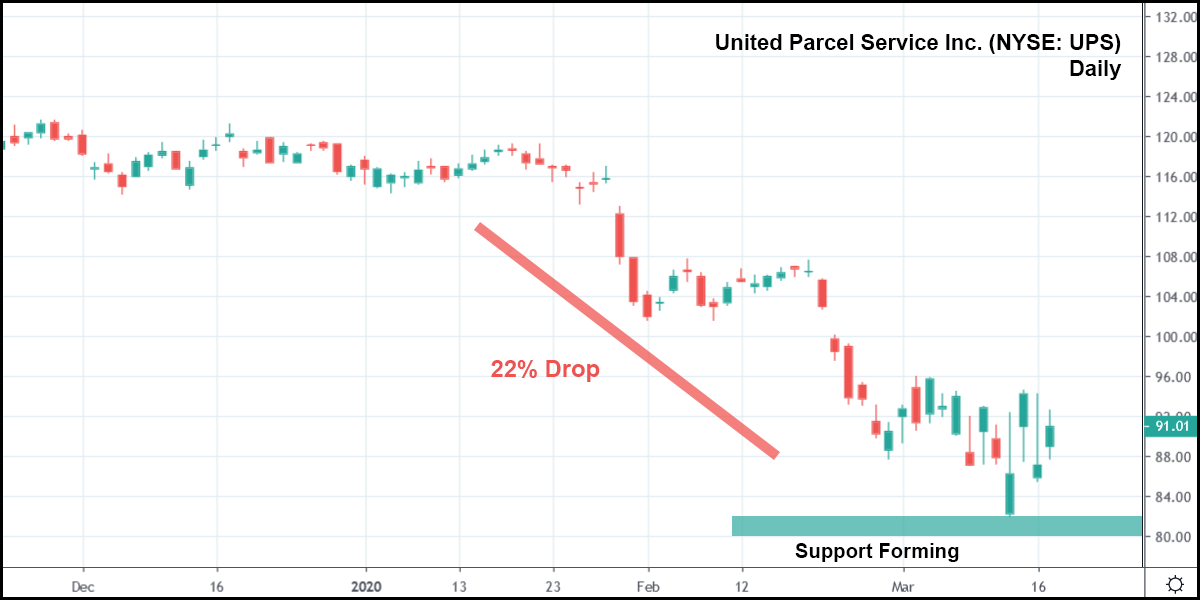 Much like almost every other American stock, UPS got hammered after the coronavirus crash took hold. The stock is down 22% from its January low, and even attempted a weak recovery in mid-February after the general market posted a few positive sessions.
Sadly, for UPS shareholders, the stock plummeted again in late February. Since then, though, it fought like the dickens to stay above water. A key level of support formed a few sessions ago (just like OXY), and if the market's really going to see a boost in the coming weeks, UPS could surge.
That all depends, however, on how the coronavirus containment effort goes in the United States. If the disease continues spreading, you can kiss the upcoming market revival goodbye.
But if health officials get a lid on the outbreak, don't be surprised to see investors return in droves while certain stocks – OXY and UPS in particular – go on "moonshot" rallies of their own.