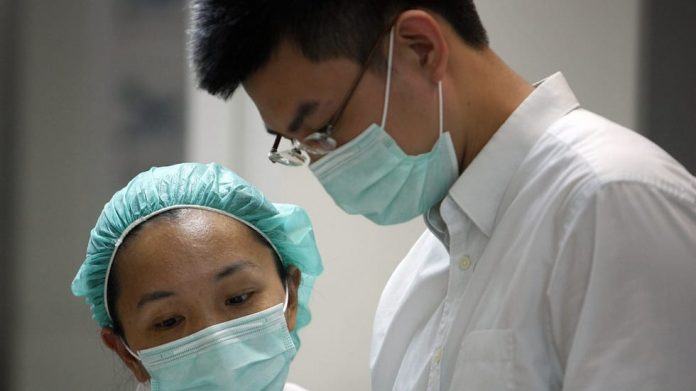 The January jobs report is officially out, confirming the early estimates from yesterday morning. 225,000 private payrolls were added last month (vs. 158,000 expected) while labor force participation increased by 0.2% to 63.4%, the highest level it's been since June 2013.
Unemployment edged higher to 3.6% but Average hourly earnings grew as well, rising to 3.1% (vs. 3.0% estimated).
In short, it was a fantastic jobs report from a month that was predicted to be a "stinker." Economists thought the U.S. economy would start off 2020 with a whimper.
Instead, it roared.
But that hasn't exactly been reflected in this morning's trading activity. Some analysts, like The Sevens Report founder Tom Essaye, believe that the jobs gain was already priced-in by automated trading firms.
"I don't think it was anything surprising because we had very good ADP number and good jobless claims. So people were expecting a good number," Essaye said.
"Overall, what the jobs number is saying about the economy is what we already know… We saw a mild pop on the number because the algos were buying it. The jobs report is essentially out of the markets' mind now. There [were] no surprises."
In addition to the "no surprise" January payroll add, the coronavirus could be limiting the market, too.
Want more FREE research and analysis on the best "unseen opportunities" in the markets?
Over the last few sessions, it looked like investors had gotten over the outbreak in China.
Today, however, fears are intensifying as Shenzhen, A.K.A. "Chinese Silicon Valley," approaches a complete lockdown.
Rumors stemming from Chinese social media suggest that entrance and exit points are now highly regulated in the city. Shenzhen is responsible for producing roughly 90% of the world's electronic devices.
If people aren't allowed to go to work, the West won't get any new smartphones, tablets, or laptops – all gadgets that are now integral to modern productivity. Foxconn, which manufactures the iPad and iPhone, asked employees to stay home earlier this morning.
"To safeguard everyone's health and safety and comply with government virus prevention measures, we urge you not to return to Shenzhen," wrote Foxconn leadership in a text message to workers.
"We'll update you on the situation in the city. The company will protect everyone's work-related rights and interests in the duration. As for the happy reunion date in Shenzhen, please wait for further notice."
Foxconn is estimated to have 300,000 people employed at its Longhua Science & Technology Park, located in Shenzhen. The walled campus is often referred to as "Foxconn City" due to its size and large number of workers.
The Chinese government has yet to officially quarantine Shenzhen, likely out of fear that doing so would cause widespread panic. Closing down Wuhan – where the coronavirus originated – is one thing.
Shutting off the world's supply of smartphones is something else entirely. Even worse, Shenzhen immediately borders Hong Kong, the region's major financial hub.
Attempts to contain the outbreak have largely failed up until now. If the outbreak reaches Hong Kong, there's no telling what could happen to the Asian markets.
One thing's for certain, though:
A complete Shenzhen shutdown would likely gouge the tech-heavy Nasdaq Composite. Apple, without its main iPhone supplier up and running, could see a significant impact as well.
And should the Nasdaq slump, a market-wide shift in sentiment could quickly spread – just like the coronavirus.
All while stocks slide into the correction that we've been so worried about over the last two weeks.