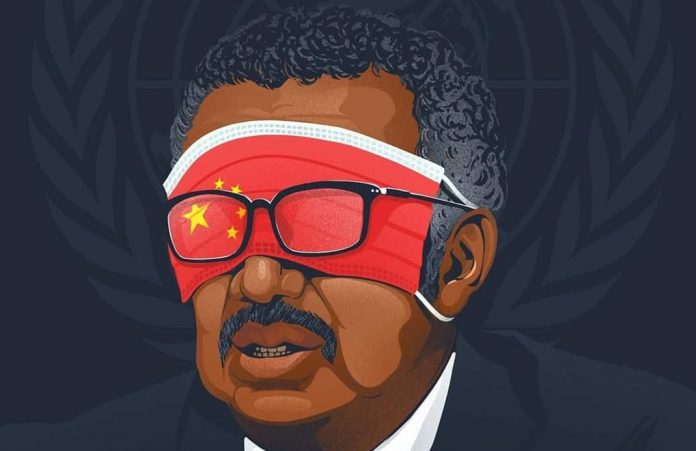 40,171 coronavirus cases have now been confirmed by the Chinese government. 908 people are said to have died within Chinese borders.
President Xi Jinping insists that his country will "win the fight" against the outbreak. China boasts a total population of at least 1.386 billion.
40,000 infections seem somewhat insignificant by comparison.
That is, if the "official" statistics are accurate. Shocking rumors out of China last week suggest that the outbreak could be far worse than reported. The World Health Organization (WHO), which has repeatedly urged people not to worry, looks "two-faced" amid the chaos. The organization preaches the importance of transparency while praising China for releasing several-days old infection numbers – most of which don't track with predictive models.
Worse yet is the CDC's parroting of the real threat; influenza. While it's true that 10,000 have died during this year's flu season in the U.S., it should also be noted that 19 million have experienced symptoms. That gives the flu a fatality rate of 0.05%.
The coronavirus, based on China's conservative estimates, has a fatality rate of 2.26%. If the flu caused the same ratio of deaths, almost 430,000 influenza patients would have perished by now.
That's not to say that the coronavirus will infect 19 million, though. It likely won't.
But that doesn't mean it's a minor threat, nor something to ignore. Especially for investors that have done very well in the almost non-stop bull market.
Two days ago, an anonymous imageboard (4chan) user claimed to be a lab technician at Huoshenshan hospital in Wuhan, the coronavirus' city of origin.
"The situation is so much worse than you know," he wrote in a post, providing proof in the form of a timestamped photo (shown below).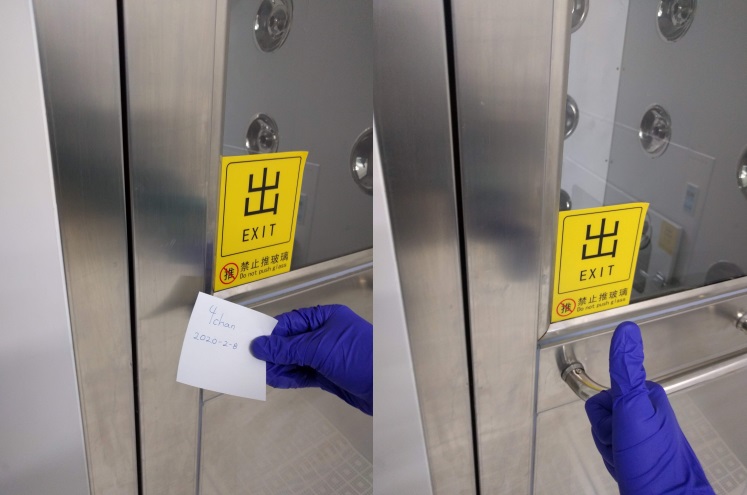 In the image, he appears to be standing in front of a sealed glass window, matching one photographed at the facility earlier in the year.

"Reported death of the coronavirus are just those of sudden type, not pneumonic," the supposed lab tech continued. "Daily [removals] of pneumonic patients not to return, whole sections not recorded."
In his statement, the anonymous leaker suggested that China is only recording "sudden" deaths of the infection, particularly those that occur outside of hospitals. Those who succumb to pneumonia – a symptom of the coronavirus – are left out of the official statistics.
The post finished, ominously stating that "we are trying but there is simply too much."
In a reply to thread participants, the lab tech estimated that "200-400 a day" are removed from their rooms by the Chinese military, put into vans, and driven away to undisclosed locations.
This could all be complete hogwash, of course – an intricate lie fabricated to attract attention. And in a vacuum, it should be treated as such.
But as of this morning, more unofficial outbreak footage has arisen. Overcrowded hospitals are on display in each new image. Videos of mass body bag retrievals – if they're legitimate – could indicate that the death toll far exceeds China's figure.
Concerned citizens have taken to the internet as a result, condemning the Chinese government for staging what looks like a massive coverup. The WHO has drawn ample criticism, too, for blindly accepting China's data.
Again, all the leaks could be fake. Even though the lab tech leakers have provided "proof" via timestamps, the individual claims don't appear to be overly incriminating.
Together, however, the rumors are beginning to pile up. Yes, U.S. stocks are trading higher this morning, but if investors find out that Xi's been fudging the numbers, there could be hell to pay.
And not just for the Communist Party of China, but overzealous bulls, too.