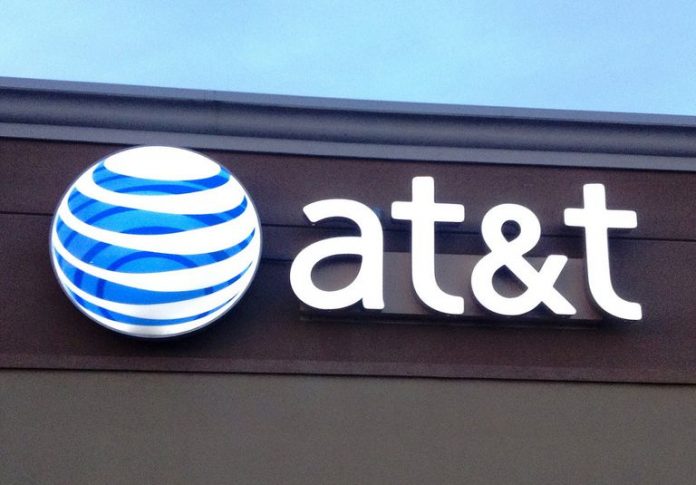 Stocks traded flat this morning as earnings season continued to deliver mixed results. The Dow, S&P, and Nasdaq Composite remained mostly unchanged through noon despite dipping temporarily lower after the market opened.
Tesla (NASDAQ: TSLA) reported a major EPS beat last night ($2.27 reported vs. $1.82 expected) but missed slightly on revenue. Vehicle deliveries fell quarter-over-quarter for the first time since Q1 2020, too. However, Tesla's strong EPS beat was enough to power shares higher. TSLA jumped 7.40% in response today.
And though everyone was focused on Tesla's quarterly results, the far more interesting earnings were reported this morning by AT&T (NYSE: T). The company slashed its free cash flow projections as a result of a troubling new trend that emerged last quarter.
CEO John Stankey said on the company's earnings call that customers have started to put off paying their phone bills. AT&T had an otherwise strong quarter, but shareholders simply could not overlook Stankey's remarks on delinquent accounts.
T shares plunged 11% immediately after trading opened today. But, as Wolfe Research analyst Peter Supino astutely said this morning, Stankey's comments could have bigger implications from a macroeconomic standpoint.
"I'm not surprised to hear consumers are paying bills more slowly; they are already struggling with higher food and energy prices," Supino said.
"I'm not worried so much for AT&T as I am for the broader consumer economy. You wonder if this is the canary in the coal mine."
Last year we made a similar observation with Clorox (NYSE: CLX), which reported slimmed margins as a result of rising inflation. Sure enough, the Consumer Price Index broke loose in late 2022 before notching some eye-watering increases over the last few months.
AT&T's earnings call was similar in that sense but it goes far beyond that, as Stankey's revelation implies the consumer is far weaker than expected. Moreover, it also suggests savings are likely near zero for millions of Americans.
"The highest US inflation in four decades has been squeezing household budgets everywhere from the gas pump to the grocery aisle," wrote Bloomberg analysts.
"That has soured people's view of the economy and forced some to scale back entertainment and other discretionary spending. But wireless has long been considered an essential service, even for low-income Americans, and discounts on phones are still luring them to sign up with AT&T."
AT&T essentially stole the business model that printer manufacturers have been using for decades. Printers themselves are relatively cheap, it's the ink that's expensive. And without ink, you can't print. So, manufacturers sell printers on the cheap to snag new customers but make their money on ink sales down the road.
AT&T, likewise, offers big discounts on otherwise expensive phones to get customers on large monthly contracts. In many ways, the US is a "layaway" economy now. Americans can put virtually anything they want on a payment plan these days.
That's fine when the economy's booming. But when a recession hits, those monthly payments can pile up in a hurry.
AT&T learned last quarter that its customers would prefer to eat and drive to work than pay for their phone service.
That bodes poorly for the broader economy.
Is that enough of a recessionary impulse to back the Fed off a strong rate hike at its next meeting, though? Probably not. The European Central Bank just revealed a higher-than-expected rate increase this morning by raising rates 50 basis points instead of 25. The Fed could easily follow suit with a 100 basis point increase of its own (vs. 75 bps expected).
That, coupled with a weakening consumer, might send the market back to its recent lows again, even after the recent upswing over the last few days.