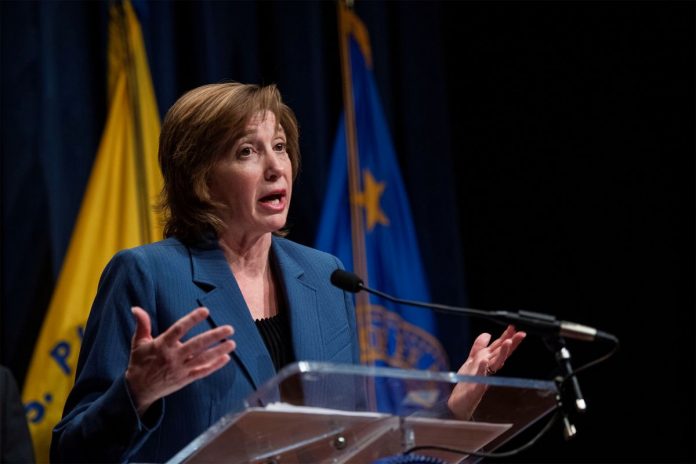 Are you over 60? Do you have a chronic illness?
If you answered "yes" to either of those questions, the CDC wants you to stay home.
Potentially for an extended period of time.
The coronavirus, despite leveling off in China, is still a threat in the West. At-risk Americans are now being advised by health officials to prepare for a lengthy self-quarantine as a result.
"This virus is capable of spreading easily and sustainably from person to person […] and there's essentially no immunity against this virus in the population," said Dr. Nancy Messonnier, director of the CDC's National Center for Immunization and Respiratory Diseases.
"It's fair to say that, as the trajectory of the outbreak continues, many people in the United States will at some point in time, either this year or next, be exposed to this virus and there's a good chance many will become sick," she warned, citing data from a WHO investigation into China's 70,000 infected.
Thus far, studies have found that the odds of contracting COVID-19 increase dramatically after age 60. Over 80, the disease is especially dangerous.
"This seems to be a disease that affects adults and most seriously older adults," Messonnier observed.
Want more FREE research and analysis on the best "unseen opportunities" in the markets?
"Starting at age 60, there is an increasing risk of disease and the risk increases with age."
It's even worse for those with diabetes, lung disease, heart disease, and other serious underlying conditions, who Messonnier said could suffer "serious outcomes, including death."
And despite this morning's statement from the CDC, stocks are rallying. The organization just issued its most dire warning yet.
But investors don't seem to care.
The Dow (+2.50%), S&P (+3.00%), and Nasdaq Composite (+3.35%) are all up as of midday. It's a surprising turn of events after one of the worst single trading sessions ever.
Because, as of yesterday, the market has "bigger fish to fry" than COVID-19.
Oil and treasury yields collapsed. Deflation (instead of inflation, the usual monetary "boogeyman") became a legitimate concern.
The effects of the coronavirus have largely been priced-in to equities at this point. Yes, quarantines are still happening (and will continue to happen), but investors have mostly digested the disease's impact on first-quarter revenues.
When the next earnings season hits, stocks could drop again, of course. But the dip won't be nearly as dramatic as what's occurred over the last few weeks.
Now, bulls have shifted their attention to yields and the Saudi-Russia oil war – two major issues that could make the correction far, far worse.
President Trump, who's downplayed the coronavirus outbreak at every turn, seems to recognize that a new set of more immediately serious problems have arrived. He hinted at a payroll tax cut to stimulate the economy last night, which ultimately boosted stocks this morning.
But in the grand scheme of things, even with a proposed tax cut, today's upswing is almost insignificant. The Dow is down roughly 18% from its all-time high. A 1.30% gain is in no way indicative of a longer-term recovery.
At least, not yet.
If stocks can log a few positive sessions in a row, it might be time for investors to buy back in.
But until that happens, it's probably a better idea to watch and wait. We still don't know where oil will go from here, nor what the Fed will do in the near-future. Another rate cut – something that seemed nearly inconceivable at the end of 2019 – sent stocks lower last week. If the central bank slashes rates again, deflation fears could further accelerate the market's decline.
And, god forbid, if the coronavirus outbreak goes parabolic in the U.S., the correction could quickly turn into a full-blown crash.
It might be tempting to buy after yesterday's big drop, but for now, the only winning move could be not to play – an unusual strategy in what's been an even more unusual market.