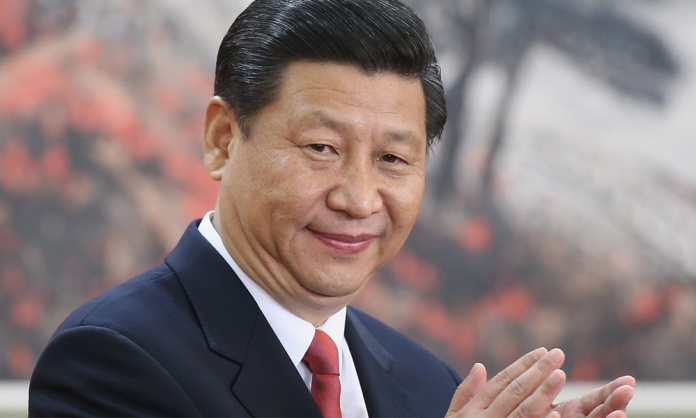 Move over President Trump: there's a new juggling act in town, and his name is Xi Jinping.
The president of China invoked his inner Mussolini this week during a fiercely nationalistic speech that all but skewered bullish hopes of an end to the trade war. That's the bad news.
The good news is Xi may be attempting to balance trade concessions with lots of cage rattling and rhetorical anger to drum up support at home while ending the trade war for good. If he manages to pull that off, then we can safely say he's learning from the master manipulator himself, President Donald J. Trump.
Policy Speech by Xi Could Have "Major Implications" on Trade War
In a 90-minute speech commemorating China's 40th anniversary of "opening" its markets to the world, President Xi Jinping forcefully took to the podium to broadcast a message of nationalism and pride for the Communist Party of China. Xi didn't mince words: China is stronger today than ever before, and the vast reforms made on his watch are creating a richer and stronger middle class.
Xi didn't mention Donald Trump or any details about trade concessions with the United States. He didn't have to. To hear Xi tell it, it was as if China had been holding the cards all along, and any deal made with any country would be on China's terms and China's terms alone.
"No one is in a position to dictate to the Chinese people what should or should not be done," he said. "What to reform and how to go about the reform must be consistent with the overarching goal of improving and developing the system of Socialism with Chinese Characteristics and modernizing China's system and capacity for governance."
"We will resolutely reform what should and can be reformed, and make no change where there should and cannot be any reform," he added.
Did Xi Just Take a Page Out of the Donald Trump Playbook?
Xi's speech is all the more incredible when you take into account the concessions which China has already made since the G-20 summit in Buenos Aires. That includes two rounds of soy buying and a reduction in tariffs on cars from the U.S. by 15% for a period of three months.
Even more important, Xi's been steadily walking back his Made in China 2025 plan, and seems to have scrapped it altogether after the arrest of Huawei's CFO, Meng Wanzhou, on allegations of bank fraud.
John Hemmings, the director of Asia Studies Centre at the Henry Jackson Society, told Business Insider last week that a loss of Made In China 2025 is no small thing. "The fact that Xi is dumping a policy that has his name all over it is huge," he said.
And that brings us back to Donald Trump, the King of Having-Cake-and-Eating-It-Too. It's quite possible that Donald Trump has taught Xi Jinping a thing or two about living a life of perpetual contradiction. Singing praises to his enemies in one breath and breathing fire down their backs the next, his form of deal making involves beating people into submission with a combination of charming compliments and threats of economic Armageddon.
Could it be that Xi is saying one message to China while taking a completely different path on policy? It's not a stretch to think that's exactly what he's doing.
Despite that, the markets will surely not appreciate the rhetoric. And with U.S. indexes strained to the breaking point, that rhetoric couldn't come at a worse time.
Xi's Spirited Nationalism May Be Just Words for Now, but Don't Expect the Markets to See It That Way
The attempt at a rally yesterday fizzled spectacularly over renewed concerns that China and the U.S. would fail to produce a lasting trade truce. That, combined with this week's looming interest rate hike, has shaken the conviction of many a market bull. We've now got Alan Greenspan—who recently celebrated his 400th birthday—telling people to "run for cover" as the market implodes.
Thanks, Alan!
If we take Xi Jinping at his word, then the situation truly does look dire. Xi seems more than happy to go down with the ship, acting tough on camera and insisting that the government's recent reforms are working, even though they've stalled on 80% of their proposed changes.
On the other hand, if the Chinese president is simply taking pointers from President Trump, then it's possible that China and the U.S. are steadily on the path toward better relations, even as both sides claim victory over the other in the trade war.
If the markets win, surely it doesn't matter what these two larger-than-life characters say in front of their home audiences.