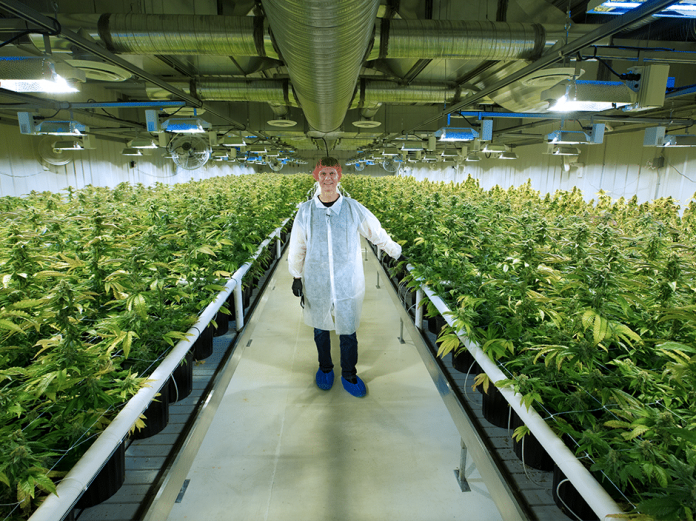 New York, one of the most influential states in the union, is about to legalize cannabis for adult recreational use. Whether you love the stuff, hate it, or could care less, the fact remains that legalization in New York could be the preamble to removing marijuana from the DEA's drug schedule, and going fully legal on a federal level.
New York's Governor, Andrew Cuomo, has big plans for pot in the Empire State and views it as a necessity moving forward. In his State of the State speech on Tuesday, he included a budget that contains a detailed plan on how to make cannabis legal for adults over the age of 21 – treating it essentially like alcohol in many ways. In addition to providing relief to the overloaded jail and court systems (by ignoring small-time marijuana offenders), he hopes to spark a new industry in some of the state's more impoverished areas.
"Legalize adult-use cannabis. Stop the disproportionate impact on communities of color. And let's create an industry that empowers the poor communities that paid the price and not the rich corporations who come in to make a profit," said Cuomo.
Cannabis industry heads were excited by the prospect of legalization in New York as well, like Smoke Wallin, president of California pot company Vertical Cos., who says that this is move signifies major progress in the "mainstreaming" of the industry.
"Although the fourth most populous state, after California, New York represents the most influential market for consumers and the steady march toward national normalization," he added. "We expect the continued state by state liberalization of cannabis use to continue to put pressure on the federal government."
Marijuana legal teams (yes, a real thing these days) were also excited by the prospect of New York legalization. Rob DiPisa, co-chair of the Cannabis Law Group at law firm Cole Schotz, argued that many other industries got their start in New York, and a burgeoning pot market there would attract some paradigm-shifting talent.
"This will change everything," said DiPisa. "Once New York enters the market, we'll see bright young people come in and challenge the industry."
Governor Cuomo predicts that by legalizing cannabis, New York will rake in an additional $300 million in tax revenue, which would be used to fund several state programs – ranging from traffic-safety councils to substance-abuse services.
But while everyone is getting whipped up into a frenzy about New York's crusade to legalize, they're also missing something that could severely hamstring the market there:
Cuomo's hatred of "rich corporations who come in to make a profit," (his own words from the State of the State address).
If I'm a pot stock investor, or even a northeastern marijuana company, hearing the Governor say that would terrify me. His long-term goal is to unionize small cannabis shops and freeze out big business, as evidenced by a 20% state tax and 2% county tax on transfers of cannabis from wholesalers to retailers.
Going local is great, don't get me wrong, but by putting duties on marijuana from the major out-of-state players, he's all but guaranteed an initially stifled industry that could eventually lead to a New York pot monopoly if federal legalization takes longer than expected.
What determines a wholesaler, in this case, is not abundantly clear (yet), but it seems as though the potential for a mom & pop "pot shop mafia" is immense – a system where all the local retailers band together and set artificially high prices. Add to that Cuomo's desire to unionize the New York marijuana industry once it arrives, and you've got the makings of a cannabis network that could skewer consumers – all because he's decided to freeze out in-state and out-of-state wholesalers.
So, while the news out of New York is undoubtedly two steps forward towards full federal legalization, it's also one step back for the industry. Even though marijuana will eventually be legal, New York may have set precedent that could end up hurting pot stocks down the road – preventing the rapid growth investors have been waiting for.