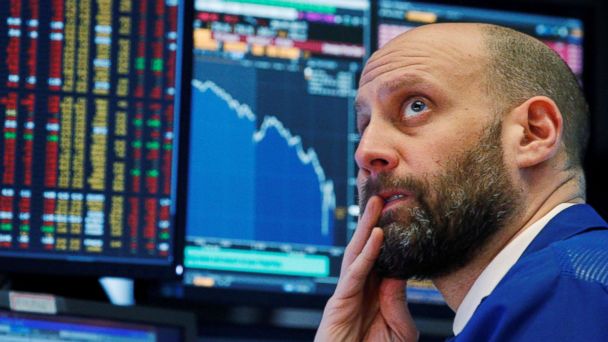 Just a day after Home Depot's major earnings miss, two other mega-retailers reported – Lowe's and Target.
Lowe's, which is a direct competitor of Home Depot's, was expected to report dismal numbers after Home Depot's financials came in well below analyst estimates.
And much like Home Depot, Lowe's beat EPS slightly ($1.41 reported vs. $1.35 expected) while falling short in both revenue ($17.39 billion reported vs. $17.68 billion expected) and same-store sales growth (2.2% reported vs. 3.1% expected).
However, unlike Home Depot, Lowe's shares soared after the company released its report, all because of one key difference between the two stores:
Year-over-year growth.
Home Depot reduced its full-year expectations in its post-earnings guidance. Lowe's, on the other hand, raised its 2019 estimates.
In fact, Lowe's analysts claim that Q3 net income grew to $1.05 billion, or $1.36 per share. Last year, the company only saw $629 million in net income, or 78 cents per share.
That's an increase of 67%. Meanwhile, Home Depot's year-over-year earnings shrunk 3.45%.
And elsewhere in retail, Target's earnings impressed too, causing shares to jump 12% as of midday.
EPS came in at $1.36, blowing away the estimated $1.19, while revenue and same-store sales growth dwarfed expectations as well. Best of all, Target leadership now expects a year-end EPS anywhere from $6.25 – $6.45, much higher than the previous $5.90 – $6.20 estimate. Year-over-year Q3 earnings increased by 14.8% also.
So, with two of America's top retailers posting big earnings "beats" – one from a home improvement store, the other a "big box" giant – you'd think the market would've kept on rising.
Instead, equities are starting to crack.
The S&P and Dow are both slightly down on the day. The Nasdaq Composite, on the other hand, has edged higher.
But in general, stocks are finally slowing down after a raucous run that started in early October. Bulls may simply be running out of gas at this point, having exhausted their enthusiasm in light of more trade war drama.
"If we don't make a deal with China, I'll just raise the tariffs even higher," said President Trump at a Cabinet meeting yesterday, casting doubts on the prospects of a "phase one" trade deal.
Some analysts, like The Earnings Scout CEO Nick Raich, think that the current trade war rhetoric won't make a huge difference, though, simply because sentiment has shifted so severely among experts in recent weeks.
"Many bearish pundits from earlier in the year are jumping on the bull bandwagon as stock prices, as measured by the S&P 500, are at all-time highs," he said.
"To go from an underweight rating on stocks and rooting for a market crash to now being bullish at all-time highs is the very definition of performance chasing."
With retailers going strong, there's plenty for investors to be happy about. After all, if Americans are still clearing out store shelves, then consumers are likely in a good place – something that consumer-facing companies continue to prove.
Even with a trade war re-escalation ready to rain on everyone's parade, most likely at a moment's notice.