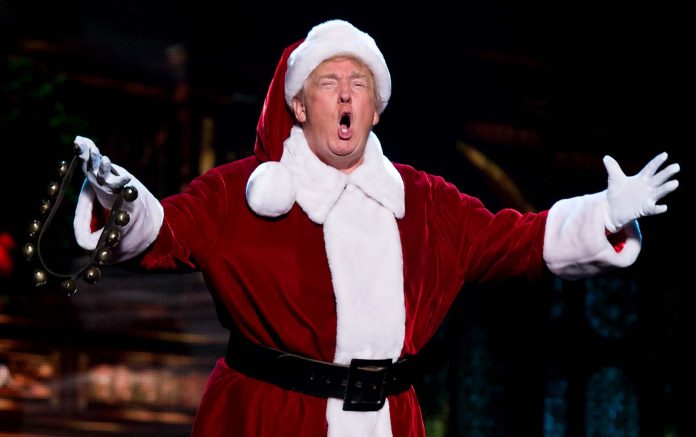 Stocks are rising this morning after President Trump shot down the new Covid stimulus package. Uncomfortable with excessive spending in areas unrelated to the economy, Trump wants a revised relief plan from Congress.
In particular, POTUS is seeking $2,000 direct payments to qualifying U.S. citizens. House Speaker Nancy Pelosi agreed with Trump, saying that House Democrats should have a standalone bill passed by Thursday.
The current version of the stimulus bill only offers $600 checks by comparison.
Meanwhile, Wall Street's cautioning investors to not get ahead of themselves.
"President Trump's demand for revisions to the COVID relief bill to raise the individual payment amount to $2,000 significantly raises uncertainty for the days ahead, but our base case remains that the bill passed by Congress will become law," wrote Raymond James' Ed Mills.
"The bill becomes law on Jan. 3 without any action taken by the President – although a government shutdown occurs if the bill is not signed by Dec. 28."
In other words, Mills says anything can happen. And he's absolutely right; conventional wisdom suggests that pricing-in better-than-expected stimulus could be a little premature.
But that hasn't stopped the market from doing so in the past. In fact, that kind of behavior is what launched the major indexes to new all-time highs over the last few months.
Want more FREE research and analysis on the best "unseen opportunities" in the markets?
And though it's long been said that stocks are a forward-looking mechanism (they are), the truth is that no one has a crystal ball.
From time to time, the market peers a little too far forward. The "Dot Com" Bubble is probably the most notable example of this. Speculators assumed that web stocks would eventually take over the world. Most of the shares being bought at the time belonged to companies without any revenue.
That was a recipe for disaster, and it ultimately didn't end well for investors who participated in the buying frenzy.
These days, a far less severe version of that trend has formed. Vaccine and stimulus hopes have bulls assuming that the U.S. economy will recover to pre-Covid levels almost instantaneously.
And, once the U.S. fully re-opens, it likely will.
But there's no telling exactly when that will happen. It's going to take time to vaccinate the majority of the country. Mutated strains of the coronavirus, like the one that just popped up in the U.K., are likely to make that a tougher endeavor.
And the biggest potential financial boogeyman of all – an uncontrollable spike in inflation – also weighs heavily on the minds of investors. Bitcoin and precious metals have risen mightily this year.
They could continue to do if central banks stick to the current plan of near-zero rates and "easy money."
Today's stimulus shakeup throws yet another sell-off catalyst into the market. Stocks have been unable to break out over the last week.
That makes a "gut check moment" even more likely short-term. It all depends on how lawmakers handle Trump's request.
If they do manage to pass $2,000 direct payments to Americans, stocks should rise.
But if Congress can't push it through? Look out, because the current version of the bill isn't making anyone happy.
Least of all bulls, who need another set of positive headlines if this market's going any higher.