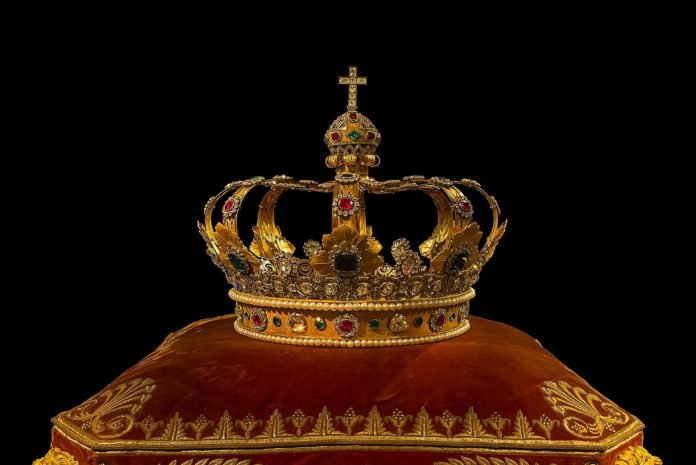 Stocks advanced further today, pushing the Nasdaq Composite to another new all-time high. Apple, a member of market-leading FAANG, joined its Big Tech peers in a push to the top. Nothing, not even a second wave of Covid-19, will keep equities down these days.
And though stocks appear woefully overvalued, a comeback in consumer spending – and sentiment – has bulls remaining confident.
"It feels in some ways the markets have a case of revenge spending," Mike Bailey, director of research at FBB Capital Partners, said. "It feels like people have been cooped up and they're buying everything they can. There's a positive bias here, and investors are just running with it."
Bulls need to be careful that they don't run too far "with it," however. According to the most recent Commitment of Traders (COT) report from the Commodity Futures Trading Commission (CFTC), small-time speculators – retail traders that aren't required to report to the CFTC – are loading up on long positions.
Meanwhile, large speculators – professional traders and funds that do report to the CFTC – are taking short positions. Worse yet, small speculators have grown more bullish over the last few weeks while large speculators became increasingly bearish.
These conditions have, historically, signaled impending market-wide corrections. Retail traders are overconfident. Wall Street is preparing for the other shoe to drop.
And when it does, plenty of stocks stand to fall. Especially those that boast sky-high valuations relative to where they were before the Covid-19 pandemic.
Case in point, take a look at DraftKings (NASDAQ: DKNG), a sports betting company that's primed to collapse.
Want more FREE research and analysis on the best "unseen opportunities" in the markets?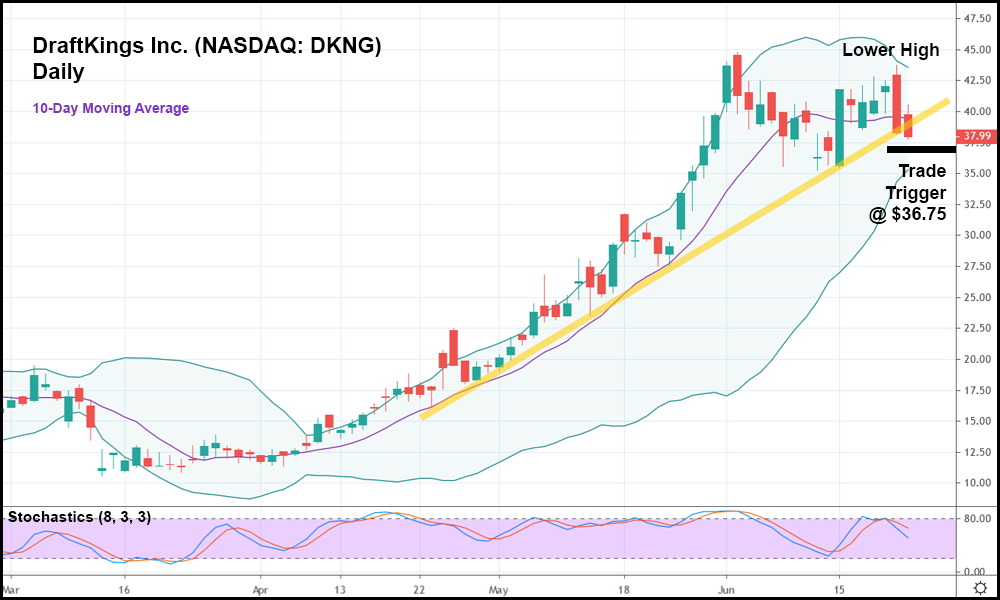 The coronavirus-induced lockdowns have, somewhat morbidly, resulted in a DKNG price eruption. Back in early March, DKNG was trading for just under $20. Today, it finished trading at $37.99.
The stock peaked at almost $45.00 in early June, only to chop sideways since. Now, DKNG has set a lower high and faces a larger correction. It even broke out below the 10-day moving average yesterday and fell beneath its bullish trend (represented with the yellow trendline) today.
Should DKNG trade below today's low, it might make sense to take the stock short with a trade trigger of $36.75.
The broader market seems ready to drop. As one of the several stocks to enjoy a Covid-19-related moonshot, DKNG will plummet as well when it eventually happens.
Even if the company did exceedingly well while Americans were confined to their homes.