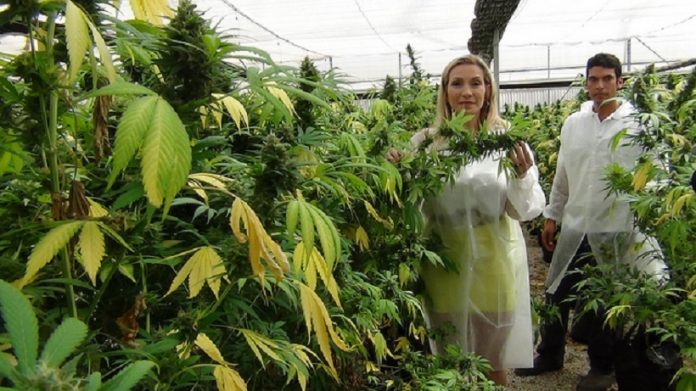 After plummeting in early October, it looks like Canopy Growth's (NYSE: CGC) share prices might be ready to set new all-time highs. It's recent earnings report, which was filed late Thursday evening, showed that the company sold a massive 10,000 kilos of marijuana after recreational weed became legal in Canada.
The report marked a whopping 282% increase in quarterly revenue for CGC – a figure that was diminished somewhat as the company also reported significant paper losses (AKA, unrealized capital losses). Investors were waiting anxiously for the earnings, which were filed into the Canadian securities regulator's database just moments ahead of the 45-day deadline. Pot stock rival Aurora Cannabis (NYSE: ACB) released earnings last week and saw a similar result – massive revenue growth tempered by losses and shrinking margins.
Overall, Canopy Growth enjoyed a net income of 67.6 million in Canadian Dollars for the fiscal third-quarter, blowing away the 11 million earned a year before. Revenue exploded as well, rising to 83.1 million Canadian Dollars, more than 8 times higher than the year prior. Product sold (the aforementioned 10,000 kilos of marijuana) more than quadrupled, as the cannabis corp. only produced 2,250 kilos in the previous year's quarter.
In the end, pot stock bulls got exactly what they wanted out of CGC's earnings, which was more proof of explosive growth as pot became legal for recreational use in Canada. Federal legalization in the United States, something that looks to be a foregone conclusion at this point, could induce similar results but on a much bigger scale.
The fear from analysts and cautious pot stock investors, however, is that companies simply won't be able to keep up with demand once Americans can get their hands on cannabis country-wide.
Case in point, Canopy Growth fell short of product sales estimates for the quarter, even if they were able eclipse 10,000 kilos of marijuana. Analysts expected 12,782 kilos to be sold at an average price of 6.58 Canadian Dollars per gram, and even though revenue estimates were higher than anticipated, the total amount of pot sold ended up coming in lower than expected.
And long-term, this is what could ultimately decide the "winner" in the pot stock wars. The company that's able to out-produce the others and provide enough supply to meet the demands of consumers could end up taking market share from those who simply can't.
And the companies that fall short of their production goals?
They could go up in smoke in a hurry, especially when millions of Americans start (legally) clamoring for pot.
Much like other young, growth-oriented companies, pot stock corporations at the moment should really only be evaluated for their ability to grow quarter-to-quarter, profitability be damned. What we're seeing now with Canadian legalization is only a warmup for what's to come once the Feds decide that marijuana is kosher.
When that watershed moment occurs, investors won't care how profitable cannabis corporations were in the past. All they'll really be interested in are the companies that are able to satisfy the influx of new customers.
The ones that do will be rewarded handsomely for it, and the gains of the last few months will look like child's play by comparison.
The sooner investors realize this, the shorter their path to pot stock riches will become – but only if they are willing to take a chance on them in the first place, before everyone else figures it out.