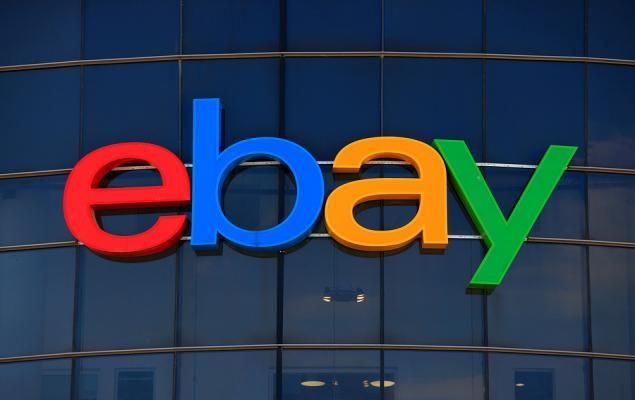 Another day, another coronavirus disappointment. This time, the CDC spoiled the party by saying the outbreak would likely become a pandemic, meaning that international infection rates could skyrocket.
Stocks collapsed (for the second day straight) as a result. In total, the S&P 500 has lost $1.7 trillion in market value this week.
To some analysts, this is more than just a "flash crash."
"Volatility is normal," explained Art Hogan, chief market strategist at National Securities.
"What's scary about this particular drop from the all-time high is it has snuck up on us so quickly in a short period of time."
Hogan continued:
"When you juxtapose that against a mentality of 'we don't know how big this thing can get,' that makes it feel like it's a bottomless reaction in the market."
The Dow and S&P now sit roughly 8% below their record highs set earlier in the month. The Nasdaq Composite is down 8.9% from its all-time high, achieve just six days ago. Apple (NASDAQ: AAPL) and Facebook (NASDAQ: FB), two of tech's leaders, are officially in correction territory.
How far they fall remains to be seen. Mohamed El-Erian, chief economic advisor at Allianz, believes equities could have more room to tumble despite today's already significant decline.
"I understand the inclination to buy on the dip," El-Erian said.
"I understand that the path of least resistance in this market is to bounce up […] but I stress, this is different."
And so, with stocks looking like they could sink another session or two, short-term traders are eyeing bearish positions on stocks that weren't overly wounded by today's fall.
Ebay Inc (NYSE: EBAY), for example, only dropped 2.15%. But that doesn't mean it's immune to the coronavirus. Rather, the effects could simply be delayed.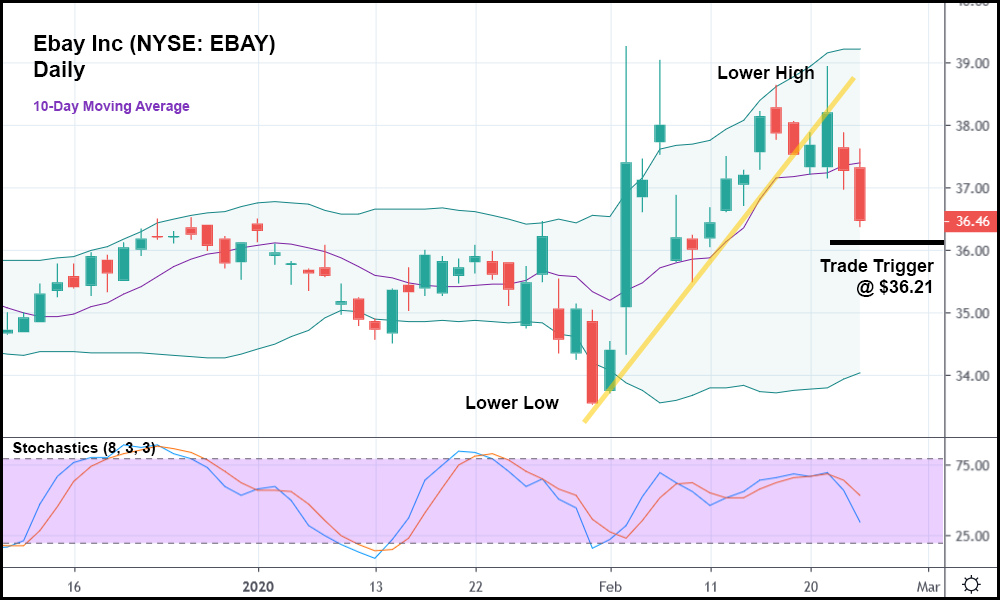 In the daily candlestick chart above, you can see that EBAY is "rounding the corner" after setting a slightly lower high. Before earnings, a lower low was set as well. Now, after taking several days to do so, share prices have broken out past the stock's minor bullish trend (represented with the yellow trendline).
Should EBAY drop any further, it might make sense to go short on the stock with a trade trigger of $36.21. From there, another lower low could easily be within reach provided that coronavirus fears keep the general market down.
Dr. Nancy Messonnier, a top CDC official said today that an outbreak in the U.S. "could be bad."
So long as health officials keep issuing ominous warnings, equities are likely to drop further.
Even without the help of negative technical momentum, which EBAY's exhibiting in spades.