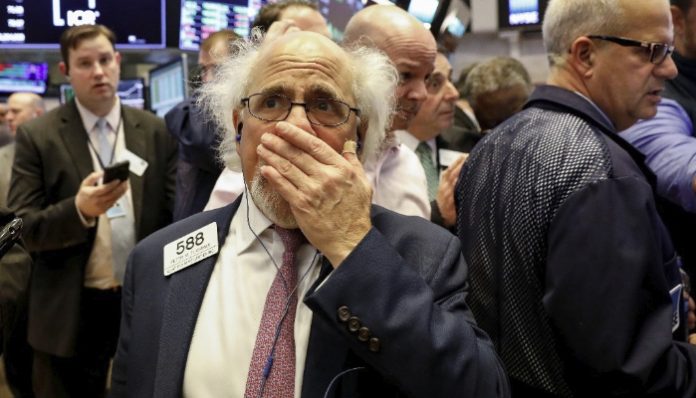 Volatility had the market bouncing every which way this morning after several popular trading platforms experienced technical difficulties. Robinhood, Vanguard, TD Ameritrade, Charles Schwab, Merrill Lynch, and E*Trade all suffered issues that made trading more difficult for clients. Some investors couldn't even access their account balances as stocks surged and sunk in dramatic fashion.
What's more, several short squeezes sent stocks like GME to the moon and back. Short sellers bailed en masse on positions that quickly spiraled out of control following rallies from last week, contributing to today's buying frenzy on once sold-off shares.
GME, which traded as much as 144% higher at one point, is currently up roughly 54% on the day. FIZZ (+19.6%), EXPR (+99.4%), AMTX (+98.2%), and VYNE (+30.8%) saw short squeezes of their own. Speculators who took a flyer on these stocks are in bullish heaven this morning. Now, they need to get out before prices sink again.
Elsewhere in the market, the chaos is running pre-earnings traders ragged. Big Tech's set to report quarterly results this week and investors anticipate a strong showing. FAANG offerings opened for a big gain today in response before plunging a few hours later.
"The Street is anticipating robust results from Apple on Wednesday after the bell with Cupertino expected to handily beat Street estimates across the board," explained Wedbush analyst Dan Ives.
"While the Street is forecasting roughly 220 million iPhone units [for 2021], we believe based on the current trajectory and in a bull case Cupertino has potential to sell north of 240 million units."
Tech shares remain mostly up on the day as of noon but have given back some of their initial gains. For a few nervous minutes, Apple (NASDAQ: AAPL) traded 1.80% lower.
And in general, stocks are beating earnings expectations. Of all the S&P 500 companies that have reported, 73% overachieved in terms of both sales and EPS.
Peter Boockvar, chief investment officer at Bleakley Advisory Group, warned traders not to get too caught up in raw earnings performance, though.
"You're going to hear every day about what percent of companies beat expectations," he said.
"But most companies didn't give guidance because of Covid."
Positive guidance, which bulls are always hoping for in post-earnings remarks, should prove even more important this time around. Covid uncertainty is likely to persist for the next few weeks as the U.S. ramps-up vaccine efforts.
Thus far, the U.S. has administered 17.5 million vaccines in total. As of Friday, the country is averaging 6.4 million new vaccinations per week. Wall Street strategists believe that the number of vaccinations should accelerate from here. European governments are lagging behind the U.S. in that regard but have managed to catch-up significantly since mid-January.
So, for the week ahead, don't be surprised if Big Tech aims high with forward guidance. The companies could justify a boost in sales thanks to a decrease in Covid infections during the second half of 2021.
They'll also set lofty expectations if they do so.
On the flip side, if things don't go as planned, it could get ugly in a hurry. Tech shareholders haven't been able to handle bad news very well in the past. They tend to dump shares (temporarily) following less-than-stellar results. Long-term, tech's done great, of course.
But that doesn't make tech stocks immune to short-term shake-ups. If another one's approaching, expect tech's volatility to extend to other parts of the market. That could lead to a tough week of trading for bulls as other key events – the World Economic Forum and January FOMC meeting – get underway.
My advice? Strap-in, because it could be a bumpy ride heading into February.
Even without another slew of short squeezes, and subsequent moonshots, to rock the boat.