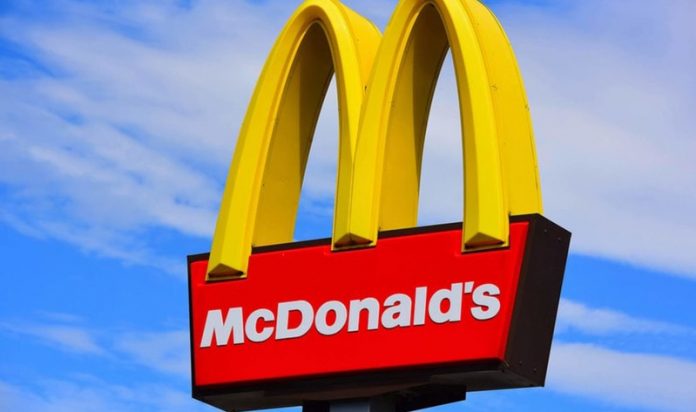 On Monday, McDonald's (NYSE: MCD) announced plans to buy a tech firm in what's shaping up to be the company's largest deal in nearly 20 years. The acquisition comes on the heels of a new vision from corporate leadership, kicking off a wave of digital makeovers at all U.S. McDonald's locations.
Dynamic Yield, the company the fast food giant wishes to purchase, specializes in personalization and decision logic technology, two types of tech that McDonald's wants to use to customize their drive-thru menus based on different variables – like the weather, restaurant traffic, or customer patterns.
At $300 million, the blockbuster deal is the biggest "get" for McDonald's in two decades and signals an industry-wide shift to the digital age of fast food. By maximizing customer convenience, McDonald's hopes to generate additional revenue across the country via a more simplified ordering process.
It's something they've been working on over the last year, and in 2019, the company will begin renovations at over 2,000 U.S. locations – amounting to roughly $1 billion in upgrade costs. The facelifts include the addition of self-serve kiosks, digital menu boards, and improved integration with their McDonald's mobile app.
After having tested the new tech at several locations last year, CEO Steve Easterbrook said they're ready to move forward will a full implementation across the brand, which all starts with the purchase of Dynamic Yield:
"With this acquisition, we're expanding both our ability to increase the role technology and data will play in our future and the speed with which we'll be able to implement our vision of creating more personalized experiences for our customers."
And though McDonald's digital renaissance may be beneficial for the company long-term, some franchise owners are less enthused by the news. The installation of the new technology has caused sales to decline short-term, as customers and employees alike are forced to work around ongoing renovations.
But what's even more concerning to many franchisers is McDonald's continued push towards an AI-automated fast food chain. It's only in its infancy now, but given enough time, it could eventually mushroom into a process that could makes human workers obsolete.
And even if automation boosts a franchise's bottom-line, the subsequent controversy and ethical implications of a "robo-restaurant" could cause a PR nightmare, as employees are laid-off in favor of their digital counterparts.
But it might be a necessary evil if the fast food industry – and McDonald's itself – wants to keep growing. As an industry leader, McDonald's has a history of pushing fast food forward, and over the last 10 years, investors have been rewarded handsomely in the process.
MCD stock is up over 250% since 2009, following a steady uptrend year-after-year despite an increasingly health-conscious, fast food averse world.
Consumers are better informed than ever before, and even with the rise of "fast casual" restaurants (like Chipotle, Potbelly, and Noodles & Company) that offer higher quality options, McDonald's has continued to flourish.
Will that continue now that they're acquiring Dynamic Yield? Possibly, but investors should be wary that some major news outlets are already reporting the purchase as a "bad thing" for mankind, driven by corporate greed.
Regardless of whether or not that's true, "sell-the-news" investors might see this as a sign to get out, and MCD shares could feel a little pain short-term.
Even if the controversy isn't justified.