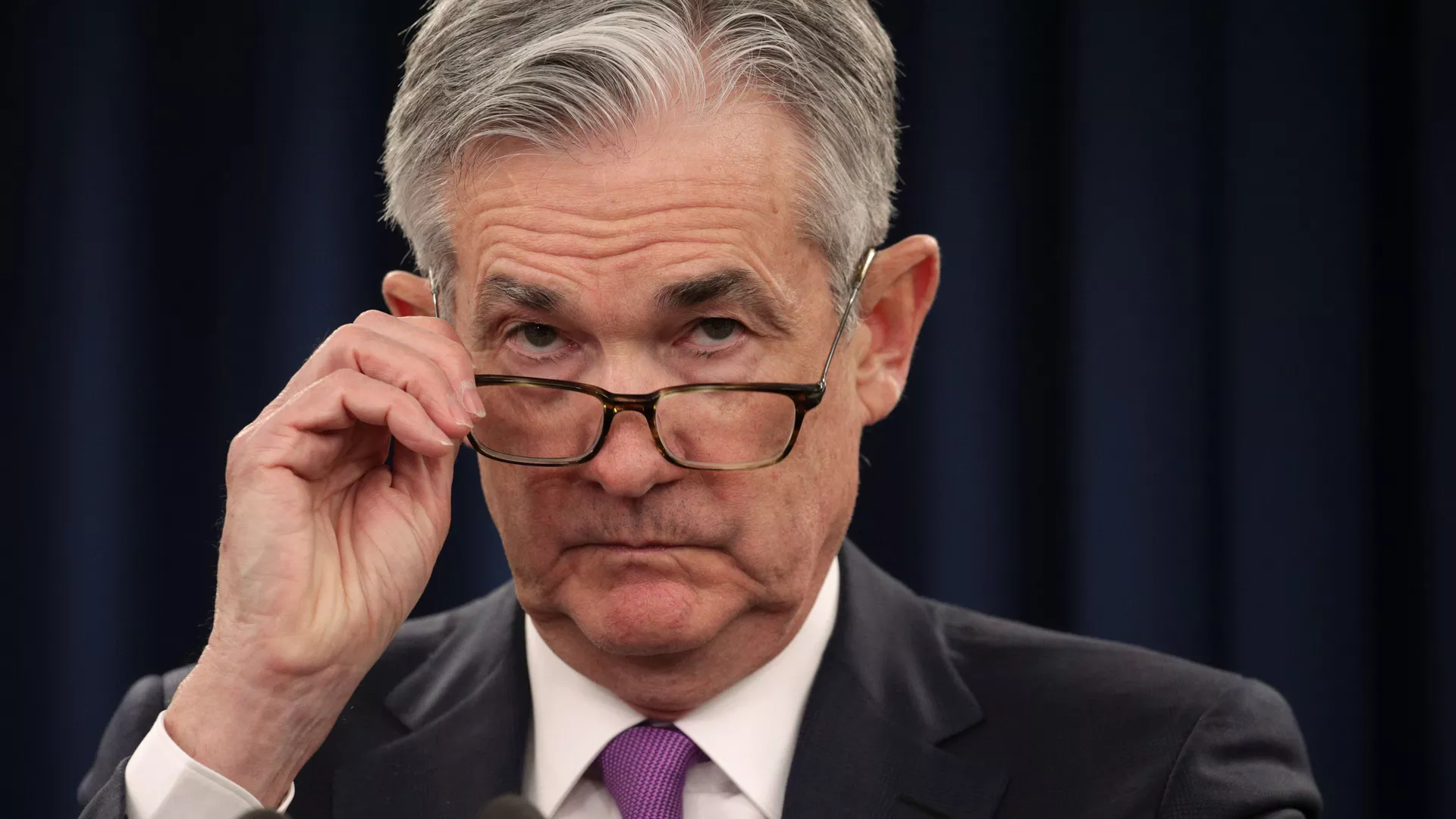 Thought you had the Fed figured out? So did everyone else, but as usual, they've created another "sticking point" that Wall Street is still scratching its head over.
On Tuesday, Federal Reserve Chairman Jerome Powell surprised scores of investors after he told a Senate committee that the U.S. economy is set to encounter several hazards in the near future, even if it looks strong at the moment.
His address in Washington, a semiannual affair, touched on several topics but ultimately delivered one message:
Should the economy show further signs of weakness, the Fed is willing to change policy – meaning that the recent dovish agenda could be ditched for a more hawk-like stance. What that actually would entail, however, is unclear.
"While we view current economic conditions as healthy and the economic outlook as favorable, over the past few months we have seen some crosscurrents and conflicting signals," remarked Powell to the Senate Committee on Banking, Housing, and Urban Affairs.
"Financial markets became more volatile toward year-end, and financial conditions are now less supportive of growth than they were earlier last year."
Areas of concern for Powell include China, Europe, and Brexit negotiations – all overseas matters that could potentially derail continued American economic prosperity.
"We will carefully monitor these issues as they evolve," said Powell.
It's another frustrating turn in what has been a puzzling 2019, a year where strong jobs reports clashed with industry data that suggested a contraction was in order. After the prolonged government shutdown ended, even more economic statistics were released that should have scared off market bulls.
Instead, they doubled down further, taking up more long positions and driving equities to almost irrational heights, sponsored by a Fed that's intent on keeping rates low.
It's especially odd when you consider that back in December, Powell said that the dumping of securities (resulting in rising interest rates) would be on "autopilot", meaning that the Fed would stick to their scheduled rate hikes come hell or high water.
Investors were understandably rattled by the remarks, but since then Powell and his team seem arguably oversensitive to bulls, keeping rates low to continue the post-Christmas rally at the cost of a rising balance sheet.
And even though it's nice to watch America's debt-laden corporations get fat in a low-rate environment, it seems the Fed is prepared to take things in the other direction at a moment's notice:
"I would note that we are prepared to adjust any of the details for completing balance sheet normalization in light of economic and financial developments. In the longer run, the size of the balance sheet will be determined by the demand for Federal Reserve liabilities such as currency and bank reserves," Powell said to the Senate committee.
In his address, Powell has (unintentionally) created significant newfound uncertainty for investors – the one thing they might hate even more than a surprise rate hike – and may have just signaled the recent rally's demise.
He'll be speaking again on monetary policy with the House of Representatives on Wednesday, and if he doesn't get his story straight by then, hopeful bulls could be in for a world of hurt as Wall Street shifts its expectations for the rest of the year.