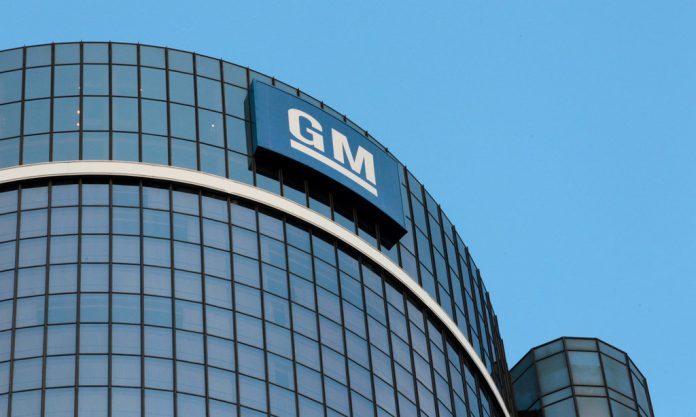 It's been a tough 2019 for automakers. Union strikes, plant closures, and tariff worries have investors bearish on car stocks.
After all, we're at the end of an economic expansion, aren't we? Buying cyclical stocks at this point goes against the "savvy investor's almanac". We're only supposed to buy shares of cyclical companies after expansion dies down.
And while, historically, that has proven to be mostly true, it's also true that there will be exceptions to the "rule".
In this case, the outlier happens to be one of the global car market's most profitable niches:
U.S.-made light trucks.
Besides freedom and the 2nd Amendment, there's nothing that red-blooded, flag-waving Americans love more than trucks. Believe it or not, more than 70% of all new vehicles purchased in the U.S. are now built on truck platforms – including SUVs, which technically count as light trucks to the auto industry.
For Ford (NYSE: F) and General Motors (NYSE: GM), the world's largest "light truck" manufacturers, that's fantastic news.
"Pickup truck industry fundamentals remain very strong," wrote Citigroup analyst Itay Michaeli in a research report released on Thursday.
Want more FREE research and analysis on the best "unseen opportunities" in the markets?
"Our data generally looked positive for GM—granted, GM is currently facing strike-related risk."
"Strike-related risk" in this case refers to the ongoing United Automobile Workers (UAW) strike taking place nationwide. As of this morning, the strike has entered its fifth day.
Disgruntled UAW members say that they deserve a cut of GM's almost $12 billion in profits from 2018, even though they're already far better compensated when compared to other blue-collar workers.
Including benefits, GM's UAW employees get an estimated $63 per hour. They only cover roughly 3-5% of their healthcare costs, compared to the average American worker, who's responsible for paying 30-35% of their own medical expenses.
GM even paid a $10,750 profit-sharing bonus to eligible workers last February and are offering an additional $8,000 "approval bonus" to UAW workers to ratify the company's new contract proposal.
Best of all, GM is planning on reopening defunct plants to provide further job security for UAW employees.
How much better can it get? They're already drawing down company profits significantly, potentially hurting consumers in addition to GM's highly paid (credentialed, and talented) upper management, who the UAW seems to despise.
Thankfully, that's something that Ford hasn't had to deal with. Even though they actually pay their workers less.
Go figure.
Instead, Ford is feeling some heat from the competition. In Michaeli's report, he notes that new truck pricing and product mix (available upgrade options) at Ford are down slightly, as other truck-makers try to wrest market share from Ford's highly popular F-150.
But even then, Ford won't be pushed out of the marketplace anytime soon. Ford, GM, and Fiat Chrysler (NYSE: FCAU) command roughly 75% of the U.S. light truck market.
And because the industry has such a limited number of producers, the "Big Three" are raking in the dough – enjoying better profits as a result of limited competition and increased cost efficiency at scale.
By comparison, the car market's top three producers – Volkswagen, Toyota (NYSE: TM), and GM – only control roughly 30% of the global auto industry.
"Products like F-series, Transit, Explorer, Ranger, among others, make up over 150% of our total company [operating profit]," said Jim Baumbick, Ford's vice president of enterprise product line management, at an investor conference in April. This means that Ford's other products, which aren't profitable, are being kept afloat by the evergreen "goldmine" that is the light truck division.
Furthermore, Baumbick's statement suggests that 100% of the company's profits are being generated entirely by light trucks.
GM is likely in the same boat – the company has shifted its efforts primarily to churning out light trucks as well.
So, with both automakers emphasizing their "strength", they're becoming more lightweight and efficient in the process.
That's something that investors would normally reward.
But in 2019, they really haven't felt compelled to buy. Because in addition to economic uncertainty, net auto sales are down 2% relative to 2018.
"Auto stocks tend underperform 70% of the time U.S. auto sales are falling," said Dan Galves, an analyst at Wolfe Research.
"That ends the conversation for a lot of portfolio managers."
Still, though, despite all the "warts" (like a UAW strike), both Ford and GM could end the year in a good place as the companies continue their truck transformation.
"Truck mania" could come to an end once light truck production peaks, of course.
But as of right now, neither company is even close to sniffing the "top". And for value investors, that could mean there's a huge opportunity to snag premium-quality GM and Ford shares for bargain-bin prices.
At least, until everyone else figures out what's really going on beneath the surface.