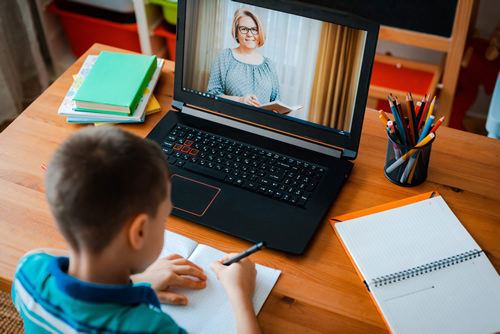 A crude oil crash occurred today, thanks to an oversupply (due to COVID-19) and a severe lack of places to store it. The May WTI crude futures contract, which started out the day at $17.85, plunged to a low of -$40.32.
That's right, it went negative; something that's never happened before to oil futures.
And as confusing as a negative contract might seem, it also makes perfect sense given the circumstances. There's simply no market for oil at the moment. With the economies of the world in shutdown, demand has completely evaporated. Moreover, new barrels being produced have nowhere to go. Holding large quantities of oil is expensive, particularly without buyers.
Oil and petroleum storage – a more "pedestrian" part of the energy sector – has brought crude oil to its knees with the help of the coronavirus pandemic.
"The moves in the oil market are really just unbelievable now that we are literally running out of storage space," wrote Peter Boockvar, chief investment officer at Bleakley Advisory Group, in a note.
"I do believe that these types of moves is what bottoms are made of and in May and June when things start to reopen again it will go a long way in helping along with the production cuts."
What happened today was unprecedented.
What happens next, however, could be truly something special. Energy companies are primed for a value explosion once the U.S. economy re-opens.
For now, however, it might be a little too early to take a shot on American energy. Instead, a different kind of stock is surging.
And it doesn't look overly correlated with the general market.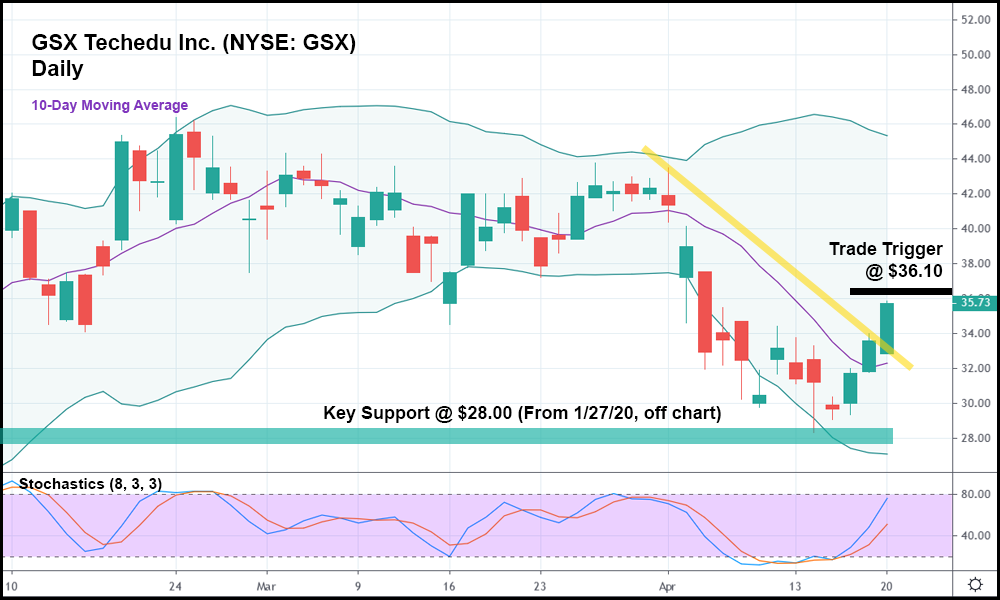 GSX Techedu Inc. (NYSE: GSX) is a Chinese holding company that specializes in tech-driven educational services, focusing on K-12 after-school tutoring programs.
In other words, it's involved in a business that should do very well amid the COVID-19 pandemic. The coronavirus outbreak is leveling-off, but it could still be months before schools open back up (if at all this year).
Over the last few weeks, GSX fell as a result of renewed COVID-19 optimism. Now that the market's dropping again, GSX is rising.
In fact, the stock bounced off key support (set on 1/27/20, not visible) four trading sessions ago. On Friday, it broke out above the 10-day moving average. Today, GSX breached its minor bearish trend (represented with the yellow trendline).
If GSX trades above today's high by a significant amount, it might make sense to go long on the stock with a trade trigger of $36.10.
Best of all, even if the economies of the world start to re-open in May, there will still be a need for remote educational services. Politicians won't send kids into crowded lunchrooms if they don't have to. Thus far, staying at home has worked out just fine for students, teachers, and, yes, GSX as well. It's likely to only get better for the education company from here.