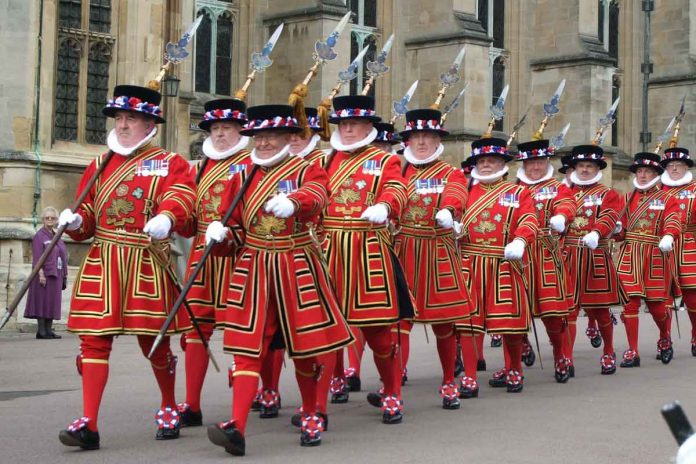 A coronavirus cure?
According to a study from the University of Chicago Medicine, we may have finally found one.
A treatment solution – a drug from Gilead Sciences (NASDAQ: GILD) – may have effectively treated a group of 125 COVID-19 patients, 113 of which experienced "severe" symptoms of the disease. Of the 125, two sadly perished. The rest have been discharged from care facilities.
The drug itself is remdesivir, an antiviral created to fight Ebola. Optimists believe it's the answer to keeping death rates down.
Bulls seem to think so, too, as evidenced by this morning's rising market.
Poor economic data, unemployment, and bank earnings be damned.
The Dow, S&P, and Nasdaq Composite are up 1.75%, 1.65%, and 0.20%, respectively. Sentiment remains positive. A COVID-19 remedy would hasten the upcoming recovery's arrival.
And though death tolls are spiking in the U.S., confirmed cases continue to level-off. More studies on remdesivir will wrap-up over the next few weeks.
Want more FREE research and analysis on the best "unseen opportunities" in the markets?
If it proves to be the "real deal," Fundstrat head of research Tom Lee (who correctly predicted a $20,000 Bitcoin) expects a massive resurgence in both the market and economic activity.
"An effective treatment is a huge deal and would create a path to open the economy and resume normal 'social activities' way sooner than a vaccine," he said.
"A treatment is safer and more scalable because it is only given to people who need to be treated."
CNBC's Jim Cramer, who agrees with Lee, raised another important point:
"Remdesivir sounds like something that can get people out of hospitals quickly," he tweeted Thursday.
"That allows our economy to have a fighting chance […] I think that remdesivir would cut the morbidity […] which would change how quickly we can open […] and what we can do."
In addition to equities, investors are snatching-up something else entirely.
And no, it's not gold.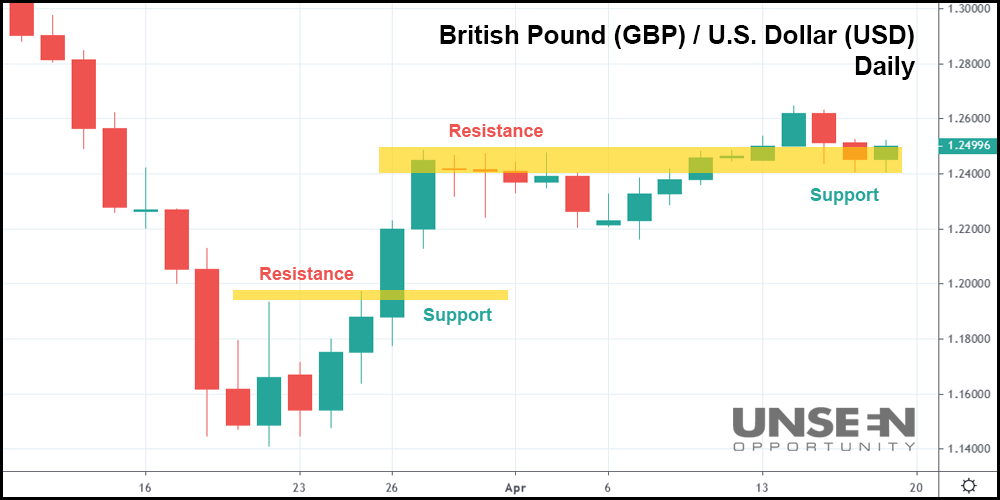 British pounds have soared over the last few weeks relative to the dollar. With an unprecedented stimulus package (worth $2.3 trillion) hitting the U.S., currency traders are placing their bets on the pound.
After blasting past a level of resistance in late March, the pound did so again just a few days ago, converting it into a level of support.
But it doesn't end there: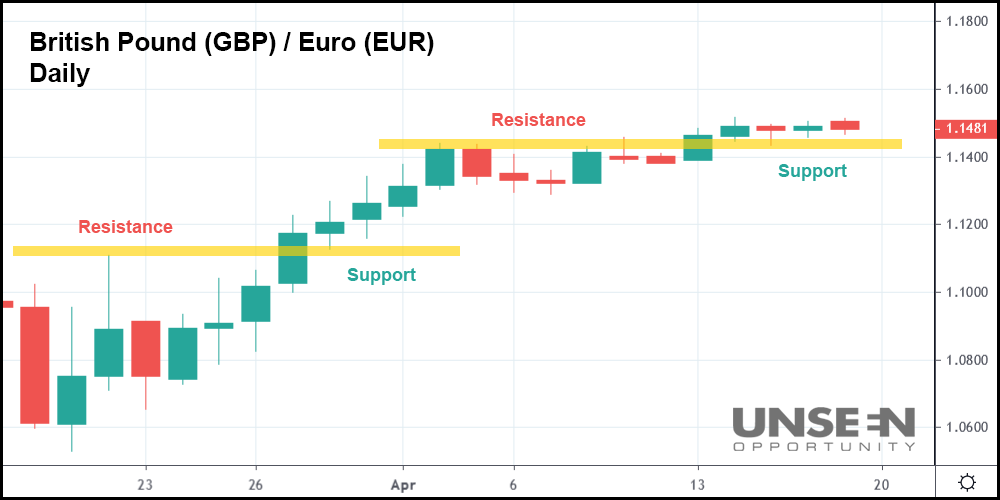 Euros are sinking relative to the pound, too. And much like with the dollar, the pound jumped above resistance twice. Now, it rests comfortably above a level of support, which was formerly providing resistance.
Both Europe and the U.S. are committed to pumping cash into their stagnant economies. Another stimulus package could be on its way from the Fed. The European Central Bank likely has one planned as well.
Meanwhile, the Bank of England continues to release small chunks of stimulus in the billions, not trillions. The currency of the U.K. should be O.K. for traders to buy so long as the country's central bank doesn't go overboard.
Which, if the British are known for anything, it's "keeping calm and carrying on" in times of crisis. It worked in WWII.
Don't be surprised if that same mantra keeps British society (and the pound) afloat for weeks to come.