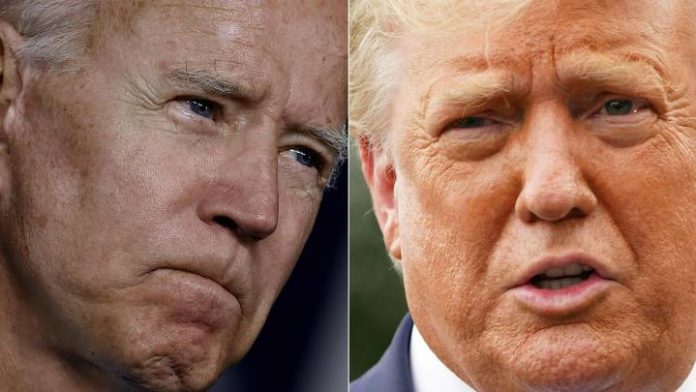 Stocks dropped slightly this morning as bulls took a day off from "buying the dip." That doesn't mean the comeback is over, but it could be a sign that the next rally might take longer than expected to arrive. The Dow, S&P, and Nasdaq Composite are all down as of noon.
Leading today's losses were airlines, which fell considerably in response to an uptick in Covid-19 cases. The daily positivity rate now sits at 3% according to a report from Bloomberg News. That's the highest it's been in months.
And for investors looking to stay long, a higher positivity rate may be worth monitoring over the next few weeks.
"We're not out of the woods year in terms of the coronavirus," warned Spartan Capital Securities chief market economist Peter Cardillo, who then went on to explain that traders are likely taking profits. It's been a good week for the market thus far.
If today's selling can mostly be blamed on profit-taking, then the buying should resume relatively soon.
Or, stocks could be in for more volatility as investors try to make up their minds.
"I think we're in a sideways period. It's just we're going to do it like we're on a trampoline," said David Waddell, CEO of Waddell & Associates.
The market will undoubtedly have its eyes glued to the first presidential debate, scheduled for this evening at 9:00 pm EST. The war of words will last for 90 minutes and should prove to be a knock-down-drag-out affair.
Want more FREE research and analysis on the best "unseen opportunities" in the markets?
If Biden can make a good showing, it could help his chances of getting elected immensely. The odds are stacked against the former vice president, however, with Trump waiting in the other corner. POTUS famously out-dueled Hillary Clinton in 2016 and will look to retain his title later tonight.
Biden, meanwhile, has become notorious for a series of verbal miscues while on the campaign trail.
But perhaps the biggest influence on the market today is the ongoing stimulus discussion in Congress. Treasury Secretary Steven Mnuchin renewed talks with House Speaker Nancy Pelosi this morning after Democrats unveiled a new $2.2 trillion relief plan Monday night.
It's unclear whether any progress was made in the early AM Mnuchin-Pelosi pow-wow, but analysts did learn that the two will meet again tomorrow.
Relatively speaking, that may be cause for celebration after weeks of stubborn refusals from both sides of the aisle. TheTechnicalTraders.com founder Chris Vermeulen believes investors are looking for a reason to buy again.
Stimulus progress would certainly give them that.
"We're a little oversold, believe it or not. Last week, we saw some real panic in the stock market. People were really liquidating everything," Vermeulen said yesterday.
"And I think finally people kind of put aside the pessimism from last week […] now people are kind of stepping back in hoping the market is going to find the bottom here and rally."
Did the market actually find the bottom? It sure seems like it. Despite falling today, the major indexes remain above their 50-day moving averages (50-SMA) – an important level of technical support.
If stocks can stay above the 50-SMA, the rally could continue. Possibly in dramatic fashion.
But don't hold your breath for a longer-term bull market continuation. Without a stimulus package, bulls should stay handcuffed for the time being.
Especially now that we're getting closer to what many experts predict will be a controversial presidential election, complete with a contested transfer (or retainment) of power.