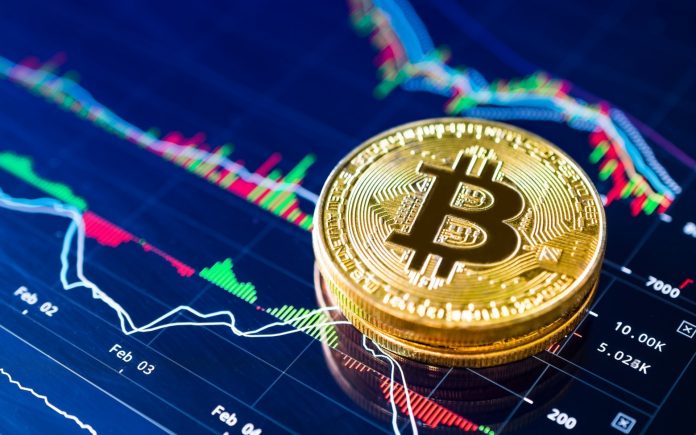 Another short squeeze just happened. But this time, it wasn't GameStop (NYSE: GME), AMC Entertainment (NYSE: AMC), or any other of the market's most-shorted names that shot higher.
Instead, Bitcoin short sellers were forced to capitulate over the weekend as crypto's top coin rose to almost $40,000. More than $950 million worth of crypto shorts – that includes short positions on several top altcoins as well – were liquidated Sunday. The last time investors witnessed short covering of this magnitude was back on May 18th, earlier this year. Over $1 billion in shorts were liquidated on that single day. And on the 19th, another $582 million in shorts were covered also.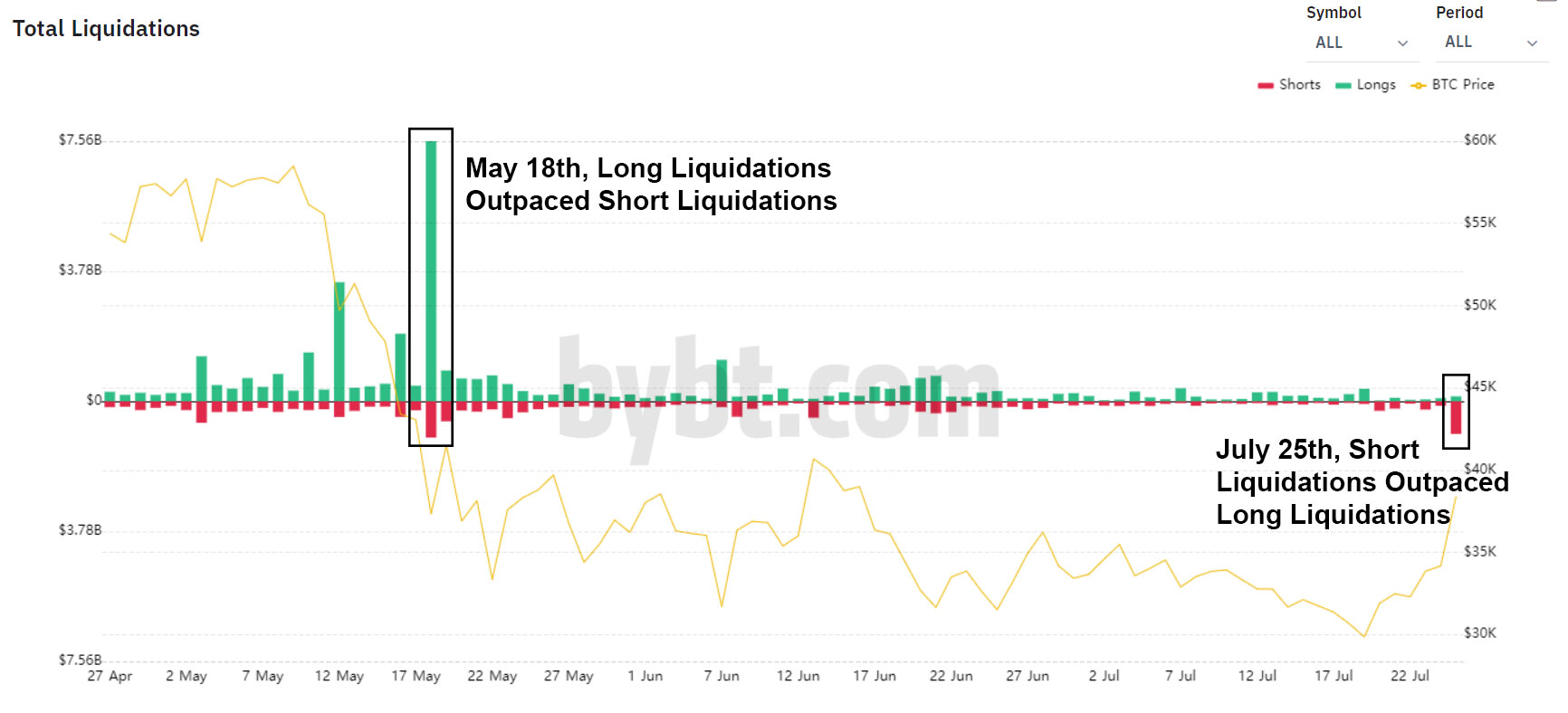 But unlike in mid-May, this latest liquidation wasn't met with an even more massive wave of long investors bailing on their trades. $7.56 billion in longs were liquidated on May 18th, beating out shorts by a factor of almost 7.5. The net effect was a Bitcoin plunge spanning May 18th to the 19th.
On Sunday, however, only $143 million in long positions were liquidated. Short covering dwarfed long exits by comparison. That caused Bitcoin to surge, spiking for a sizable gain before retreating from the daily high of $39,850. Now, Bitcoin's trading for around $38,500, having retained much of its initial short squeeze returns.
Analysts were quick to point to different reasons for the Bitcoin blast. Technical traders believed it was Bitcoin's crossing of the 50-day moving average – a long-term, trend-identifying indicator – that led to the surge.
Others thought the rally was caused by pre-emptive buying ahead of Tesla's (NASDAQ: TSLA) earnings (due out this week) and a major rumor out of Amazon.
"An anonymous source within Amazon has reportedly told London business newspaper City A.M. that the e-commerce giant is planning to accept Bitcoin (BTC) payments by the end of 2021, possibly setting the stage for broader mainstream acceptance of crypto transactions," wrote CoinTelegraph's Sam Bourgi on Sunday.
The source told City A.M. that "this isn't just going through the motions to set up cryptocurrency payment solutions at some point in the future — this is a full-on, well-discussed, integral part of the future mechanism of how Amazon will work."
The source then went on to explain that while Bitcoin is Amazon's first target, the website is open to accepting other top altcoins, too.
"[This] directive is coming from the very top," the source explained, adding that "this entire project is pretty much ready to roll."
If true, this means that Amazon founder Jeff Bezos is likely involved. It's certainly a bullish headline that should only embolden Bitcoin holders in the short term.
But overall, Sunday's short squeeze was almost certainly what drove Bitcoin higher, not the crossing of a key technical indicator (the 50-SMA).
Nor a juicy piece of gossip from Amazon.
And so, like with the stock market's recent short squeezes, a heavy dose of "buyer beware" may linger over the recent rally. On the other hand, it appears as though the crypto market has largely been cleansed of shorts.
That could potentially lead to a broader recovery for Bitcoin and many altcoins heading into August. Especially as economic uncertainty, the Covid delta variant, and heightened inflation weigh heavily on the minds of investors spanning the globe.