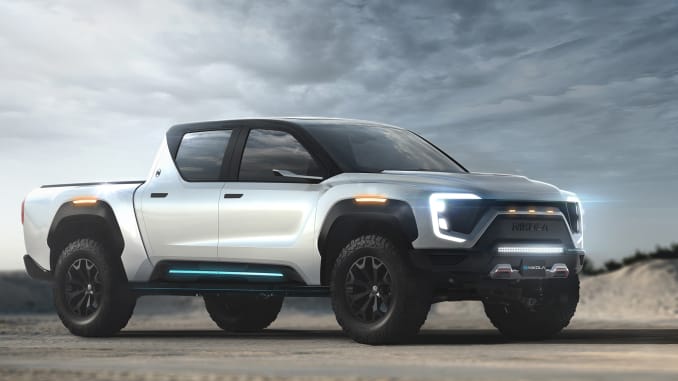 The market rose slightly today as lawmakers continued coronavirus stimulus talks. Congress is still at an impasse in the negotiations, but both sides claim that progress is being made.
"We are moving down the track," remarked House Speaker Nancy Pelosi, but that "we still have our differences."
Pelosi continued, adding that she had "productive" discussions with Senate Minority Leader Chuck Schumer and White House chief of staff Mark Meadows on Monday.
Both sides of the aisle are certain that they want another $1,200 stimulus check to reach Americans in need. What they can't agree on, though, is how to provide additional unemployment assistance.
"In our opinion, Congress will muster the fortitude to deliver near-term stimulus support," wrote Darrell Cronk, president of Wells Fargo Investment Management, in a note.
"However, a greater challenge comes in 2021 when this year's extraordinary fiscal stimulus programs fade."
In an unusual twist, Big Tech didn't lead the market in today's trading session. The tech-heavy Nasdaq Composite barely closed higher, and overall, FAANG produced a muted performance. Netflix (NASDAQ: NFLX) overachieved with a 2.21% gain, but it was the standout amid a stalled tech sector that's done remarkably well over the last few months.
"Tech stocks have captured considerable attention for their gaudy, relative total return performance, but what is less appreciated is how 'consistent' they have been," explained Jim Paulsen, chief investment strategist at The Leuthold Group, in a note to clients.
"What valuation is warranted by a sector whose business grows faster for reasons that are less dependent on overall economic conditions, and whose members generate remarkable excess returns with superior frequency, compared to any other sector in the stock market?"
Fundamentals aside, there are still a few tech companies that might be worth investors' time.
Even ones that just got done selling-off from a major speculative run-up.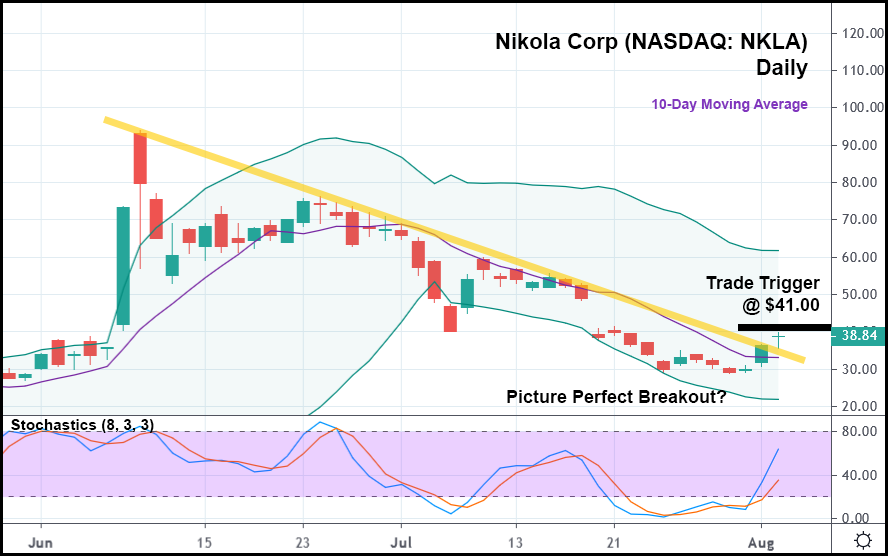 Nikola Corp (NASDAQ: NKLA), the same electric automaker that went stride-for-stride with Tesla in May, is down significantly from its mid-June peak of $93.99. For a company that has yet to produce a meaningful number of vehicles, NKLA's price surge was absolutely shocking.
It's ensuing sell-off, not so much.
NKLA reported earnings this afternoon, and the stock is falling further after-hours.
However, if it ends up recovering this week, it could actually be a great buy. NKLA finally managed to close above the 10-day moving average and its bearish trend (represented by the yellow trendline) – something it hasn't done since it peaked.
Should NKLA trade above today's high, it might make sense to take the stock long with a trade trigger of $41.00.
Now, NKLA is not necessarily a fundamentally smart investment. Holding it long-term is probably not the best idea, either.
But for short-term traders, it could present them with an opportunity to hop on the gains "rocket ship."
Hopefully not too long before it takes off.