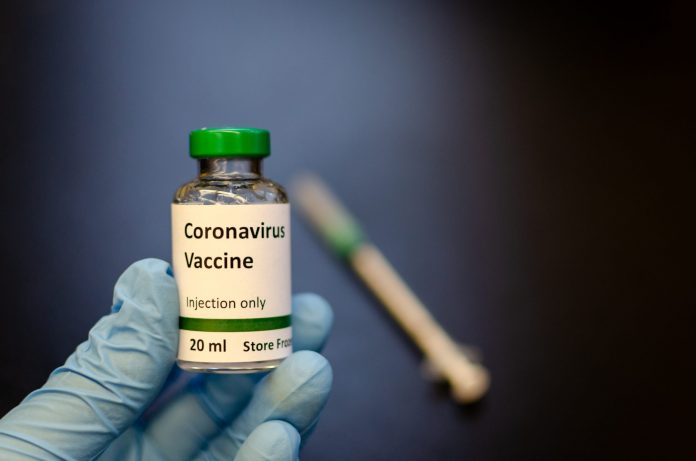 Stocks are up again today as the transition out of tech continues. The Dow and S&P edged higher this morning in response to a new Russian vaccine while the Nasdaq Composite suffered additional losses.
With Covid-19 outbreaks reemerging across the globe, investors are still "buying the news." That's a boon for bulls willing to chase smaller stocks higher.
But it's a challenge for FAANG and the other "mega-caps" that topped out last week. Big Tech is down slightly as of noon. The selling could intensify if small-caps continue climbing and the pandemic winds down – something that Jeff Buchbinder, equity strategist at LPL Financial, believes the market is already pricing-in.
"Markets are looking forward to better days ahead," Buchbinder said in a note.
"Although the timing is uncertain, the stock market is expressing confidence that the pandemic will end eventually with a vaccine—or multiple vaccines—and with help from better treatments in the interim."
It's been that way for a while, now. Supported by Fed stimulus, bulls ran wild since stocks bottomed in March.
And if the market's going to make another leg up, it might need a significant Covid-19 breakthrough to do so as the Fed runs out of dovish ammunition. Russia did their part by providing a potential watershed moment this morning, though, when President Vladimir Putin announced that his country had given regulatory approval for the world's very first coronavirus vaccine.
"As far as I know, a vaccine against a new coronavirus infection has been registered this morning, for the first time in the world," Putin said at a meeting with Russian government officials.
Want more FREE research and analysis on the best "unseen opportunities" in the markets?
"I know that it works quite effectively, it forms a stable immunity and, I repeat, has passed all the necessary checks."
Investors leaped at the opportunity to buy upon hearing the news. Pre-market, stocks soared. Both the Dow and S&P gapped higher at the open as well.
A few hours later, though, reality began to set in. Not only was the approved vaccine from an untrustworthy nation, but it hadn't been put through any sort of large-scale studies.
"I wouldn't take it, certainly not outside a clinical trial right now, it appears it has only been tested in several hundreds patients at most," said former FDA Director Scott Gottlieb in an interview with CNBC.
He conceded that it's "not a trivial vaccine," but also added that "it's not at all clear how efficacious the Russian adenovirus vaccine is going to be."
The adenoviral vector used by the Russian vaccine is the same one that CanSino, a massive Chinese pharmaceutical company, is using in its own vaccine candidate. Gottlieb explained that CanSino's trial data "hasn't been great," and due to Russia's reluctance to release any study results of its own, Putin's words should be taken with a grain of salt.
It's a sobering truth that many investors don't really want to hear this morning. With the S&P so close to a new all-time high, bulls were desperate to see their portfolios return to pre-coronavirus levels.
That'll certainly happen if the Russian vaccine is legitimate. But in the much more likely event that it's not, volatility should return while stocks give up their recent gains.
Regardless of how much investors want the major indexes to punch higher and complete a "V-shaped" equity recovery moving forward.