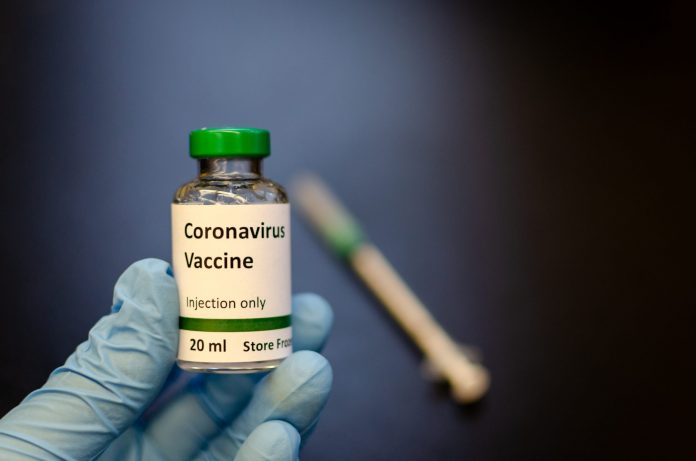 Stocks are up again this morning as bulls attempt to close out 2020 at a record high. The Dow and S&P rose 0.4% while the Nasdaq Composite enjoyed a 0.6% gain of its own.
Analysts say headlines are largely responsible for today's moderate gain after AstraZeneca's Covid vaccine was approved by British regulators.
AstraZeneca will supply Great Britain with up to 100 million doses as soon as they're produced. There are roughly 66 million people living in the U.K., meaning not everyone will be able to receive a double dose initially.
"[The] priority should be to give as many people in at-risk groups their first dose, rather than providing the required two doses in as short a time as possible," the British government said in a statement.
"Everyone will still receive their second dose and this will be within 12 weeks of their first. The second dose completes the course and is important for longer-term protection."
AstraZeneca's CEO Pascal Soriot sees it as a turning point in Britain's fight against the coronavirus.
"Today is an important day for millions of people in the U.K. who will get access to this new vaccine," he said.
"It has been shown to be effective, well-tolerated, simple to administer and is supplied by AstraZeneca at no profit."
The company plans on making additional doses for other countries once demand in the U.K. fades.
And while that's certainly encouraging news for Great Britain, especially now that U.K. lawmakers have approved the Brexit trade deal, it's not what investors should be paying attention to as the new year approaches.
Strategists are watching the ongoing stimulus discussions, as well as the U.S.'s economic recovery, to determine which way stocks will go in 2021. So too should retail traders.
"We expect strong economic growth to reemerge in 2021 in the wake of headwinds from the pandemic in 2020 and the U.S.-China trade war in 2019," Janus Henderson Investors portfolio manager Doug Rao explained in a statement.
"While leadership has thus far been narrow – limited mostly to the digital economy – we foresee a broadening recovery as vaccines are widely implemented and consumers are able to reengage with the physical economy."
Rao assumes, like many on Wall Street, that the vaccines will induce an economic "snap-back" as pent up demand is rapidly unleashed. It's a sound hypothesis; a spending renaissance could easily follow once Covid's been mitigated.
The question, however, is when that's going to start and how quickly it will happen.
Members of the FOMC think a consumer boom will arrive in 2021 at some point. They can't agree on exactly what quarter, though. Neither can fund managers, some of whom aren't even expecting a true recovery until 2022 according to the Bank of America December Fund Managers Survey.
That uncertainty is being reflected in the market where stocks have been unable to break out over the last few weeks.
But analysts make it seem like a quick comeback is guaranteed, and, more importantly, that it's right around the corner.
The truth is that they have no idea when it's coming. Nobody does. Instead of gazing into the "vaccine crystal ball" and attempting to time the market, it might be wiser to simply watch how stocks behave in the coming weeks.
Going all-in on equities at their record highs while coronavirus cases surge across the globe probably isn't the best idea. The U.K. just imposed tougher restrictions on millions of Brits this morning.
Other countries could follow suit.
But don't worry, bulls, vaccines – that a large chunk of the population say they'll refuse to take – are being deployed. The dollar's being crushed, too.
That's not to say the bull market is dead. It is, however, cause for concern, meaning that investors need to keep a close eye on their holdings and be ready to sell if the time eventually comes.