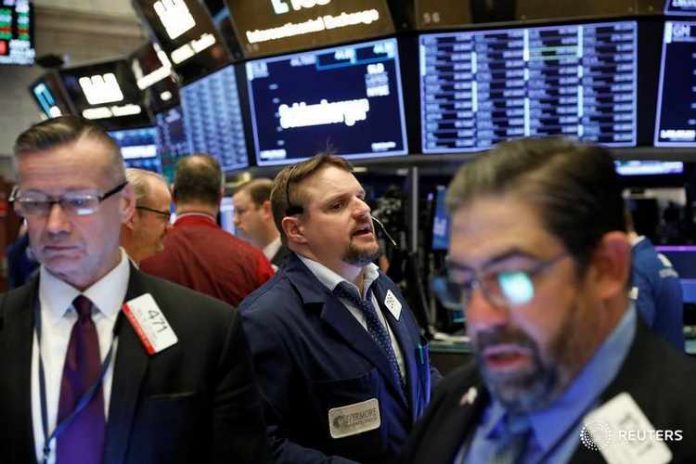 Stocks are trading flat this morning as investors bear witness to continued gridlock in Washington. D.C. lawmakers remain split on a coronavirus relief bill, and until they come up with some sort of solution, the market might be stuck indefinitely, too.
That's bad news for bulls with the S&P 500 stalling near its all-time high. Historically, failures to breach resistance at all-time highs have typically preceded short-term corrections among the major indexes.
The Nasdaq Composite, despite rising another 1.20% this morning, is also encountering resistance. Only the Dow is currently below its all-time high by a wide margin.
Leading tech today is Apple (NASDAQ: AAPL) after announcing an "Amazon Prime-like" subscription service. "Apple One" – what it's being called internally – will offer a tiered subscription model, combining health & wellness, television streaming, movies, music, and video games at different price levels.
It's part of a larger effort by Apple to boost its lagging subscription sales, which was one area analysts identified as "weak" in the company's Q2 earnings report.
If Apple One can achieve even a fraction of Amazon Prime's numbers, Apple's subscription business could quickly become a significant source of revenue.
AAPL shares soared in response to the news. The stock is up almost 2% as of noon to a new all-time high. Worth $1.9 trillion in market cap, Apple now rivals the entire Russell 2000 index.
The rotation from tech into small-caps – something that started to happen Monday and Tuesday – seems to be on pause.
What's more, the tech dominance could persist as Democrats and Republicans fight over the next round of coronavirus relief. House Speaker Nancy Pelosi held a press conference today in which she reiterated the same things both sides have been saying for weeks: that little progress has been made and we're no closer to reaching a deal.
Treasury Secretary Steven Mnuchin more or less echoed a similar sentiment in an interview with Fox Business.
"Democrats have no interest in negotiating," he said.
"If the Democrats are willing to be reasonable, there's a compromise. If the Democrats are focused on politics and don't want to do anything that's going to succeed for the president, there won't be a deal."
Sen. Roy Blunt (R-MO) perhaps had the quote of the morning, however, when he said that he hopes talks don't drag into September.
When asked if that was a realistic timeline, Blunt replied:
"We'll see."
We'll also see if non-tech stocks can survive an entire month without a coronavirus relief bill. The S&P is in the midst of completing the second half of a reversal formation known as a "double top." It's a significant technical indicator that often accompanies a complete trend-flip from bullish to bearish.
For bulls, the recent difficulties in Congress arguably couldn't come at a worse time. The S&P is facing a make or break moment.
And after hearing Pelosi and Mnuchin's comments, the probable outcome is certainly leaning towards "break."
So, unrealistic as it may sound, Big Tech could punch even higher this month as investors funnel into a handful of top stocks.
All while a paralyzed stimulus bill ultimately applies more pressure to the rest of the market in the process.