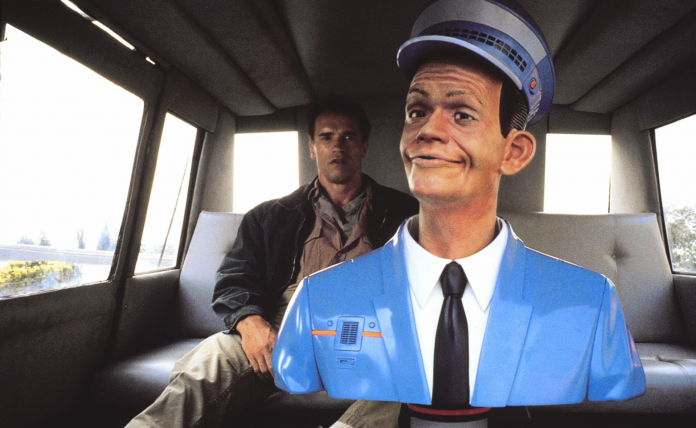 Whether Arizonans are ready or not, Waymo's self-driving taxi service Waymo One is coming to a suburb near them.
Alphabet's driverless vehicle company Waymo has hit the roads in Phoenix's east valley, allowing customers (who signed up for early access) a chance to hail a ride through the company's app and take a spin in one of its green and blue self-driving minivans.
Many people in Phoenix and elsewhere in the U.S. are excited about the prospect of Waymo coming to their cities, but the optimistic assumption that Waymo—and self-driving vehicles in general—will meet instant mass adoption may be a bit too rosy an assumption.
Phoenix Suburbs Roll Out Waymo One Commercial Driving Service
Leave it to Arizona, the last territory to attain statehood in the continental U.S., to be the first state willing to adopt self-driving vehicles.
"In Arizona, we still do enjoy a bit of wild, wild West mentality," said Rob Antoniak, chief operating officer of Valley Metro. "We have this great desire to be exploring and conquering this frontier."
Antoniak is so confident in Waymo that he's set up a pilot program for the elderly and disabled to take the Waymo One service to grocery stores or anywhere else they need to go. Despite the current price, Antoniak believes the service could one day be an asset to lower-income families who take the city's light-rail line or other public transportation services.
"They need more options," he said, adding that working with driverless transportation services like Waymo allows the city to stay on the cutting edge of a potentially game-changing technology.
Waymo is more than happy to work with city metro officials or anyone else who believes in its services, as evidenced by its recent partnership with Walmart.  The driverless transportation service shuttles its employees to various stores in the east valley Phoenix metro area, and some shopping centers have placed "Waymo Pickup Spots" for easy pickup and drop-offs.
This rapid push to build partnerships and move forward with its paid taxi service has allowed Alphabet's Waymo to pull ahead of its competition. While Uber's may have more name recognition, its self-driving car program was suspended after one of its vehicles hit a homeless woman crossing a dark street in Tempe, Arizona.
That experience, however, likely affected people's opinions about self-driving vehicles in general – and not everyone is pleased that they are on Arizona roads.
Arizonans Play the Role of "Guinea Pigs" to Waymo's Commercial Experiment
The success of Waymo is by no means guaranteed, despite the progress made by the company (and the $1 billion price tag Alphabet paid to make it a reality). Right now, there are just too many "what-ifs" in the market to have a clear picture of the company's future.
The competition is not too far behind: As the Washington Post writes, "General Motors is planning to launch its own driverless taxi service next year, Ford is doing so in 2021, and scores of top tech firms and start-ups are racing for a piece of what boosters claim could be a vast market." That includes Uber, which, despite setbacks, has the name recognition to dominate the space.
Mass adoption is still a long way's off: Missy Cummings, head of Duke University's Humans and Autonomy Lab, believes self-driving cars won't appear on the roads as fast as many believe. "This is truly not proven. It's not a proven technology," she said. Proven to a company — that doesn't meet my metric of reliability. Companies will do what's in a company's best interest."
People are still too nervous to get anywhere near one, let alone get in one: "You can never really rely on technology," said Walmart employee Anthony Najar. Another commenter from an industry-funded study said that Arizonans had been made into guinea pigs for an experiment "they did not consent to take part in and cannot opt out of."
"Cost-Prohibitive" Waymo Commercial Service Could Limit Adoption in the Near-Term
Samantha Jackson, the senior operations director for Downtown Phoenix Inc., began using Waymo's Early Rider program last year, and believes the technology has a bright future. She believes self-driving cars are already safer than human drivers – a claim that's hardly shocking to anyone who's driven on the freeway during rush hour.
But she won't be paying for Waymo One services. "It would just be cost-prohibitive," she said, and then noted that once a subscription service came out, she might change her mind.
Waymo is still more expensive than the human-driven options available through Uber and Lyft, and that isn't expected to change in the near future. Despite the setback however, Alphabet is more focused on limiting PR disasters, racking up driving hours, and learning from its earliest customers about how they're sharing and feeling about the experience.
Waymo is trying to start conversations, positive or negative. The company feels confident that as more self-driving vehicles hit the road, the more familiar and comfortable drivers will feel around them. That, in turn, will speed up the pace of mass adoption, and eventually, safer roads. The result could be Google's next $100 billion enterprise, but we're still ways away from realizing Alphabet's fully driverless American dream.
"It doesn't sleep. It doesn't drink. It doesn't yell at a kid. It doesn't text. It doesn't listen to the news and think, 'Oh, my gosh, what's going on?" said Antoniak. "It doesn't do that. It just drives."