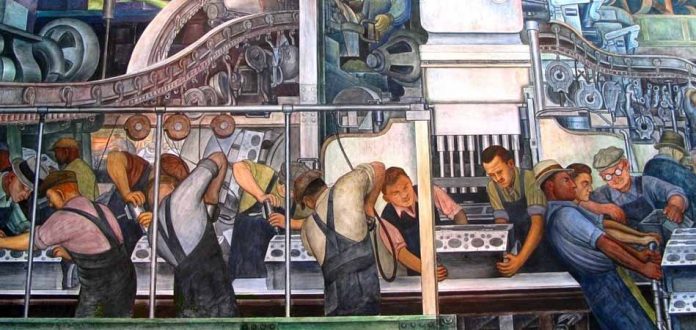 Earlier this morning, arguably one of the most important jobs reports ever was released, revealing a massive December jobs gain in the United States – shattering Wall Street forecasts by a wide margin.  With equities teetering on the verge of another collapse (due largely to the Apple stock plunge), any more negative news could have been disastrous.
And even though unemployment did rise slightly, investors were ultimately pleased by the newly released statistics from the U.S. Secretary of Labor, Alexander Acosta. December's job surge, coupled with an increasingly dovish Fed, has lifted immense pressure off the markets – resulting in a "rebound day" that could generate enough momentum to restart the Christmas rally.
The Jobs Report by The Numbers
Despite significant signs of economic stress, the United States managed to add a whopping 312,000 new jobs in the month of December, marking the largest hiring increase in three years and signaling continued growth. The current economic expansion, which as it stands is the second longest in U.S. history, still appears to have substantial staying power, even in the midst of a trade war with China.
The labor spike was the largest since February 2018 and blew past analyst estimates that forecasted only a 182,000-job gain.
Better still, hiring numbers from October and November were stronger than initially reported following a statistical audit by the government.
Unemployment, however, did rise a small amount – increasing to 3.9% from a 49-year low of 3.7%. But it came with a silver lining in the form of an increase in the number of working-age Americans, rising to a one-and-a-half year high – a figure that's typically indicated work is easier to find.
As an added bonus, the strong hiring numbers have indirectly given U.S. workers more leverage in salary negotiations with their employers. The average national wage increased 0.4% (or 11 cents) to $27.48 per hour last month alone.
U.S. Economy Still Has "Weak Spots"
Despite the rosy jobs report, signs of a slowing economy remain unchanged, particularly in housing and manufacturing. But the most significant stressor of all, as usual, is a global economic contraction, which could end up impacting American markets down the road.
Chinese suffering at the hands of President Trump's tariffs has slowed the Asian markets considerably, causing some short-term pain for manufacturers in the Far East as demand continues to shrink. A report on the production slump, released by Beijing just a few days ago, caused the U.S. markets to open down on the day, before eventually closing at a net gain as investors recognized it as a sign of American supremacy in the trade war.
So, even if China continues to flounder, the odds are that a recession in 2019 looks highly unlikely if most Americans are hard at work, and jobs continue to be added quarter-after-quarter. Even if a job reduction does eventually come, the gains made in 2018 could be significant enough to offset any economic damage caused by a "bad report".
Add to that what now seems like an inevitable Chinese surrender in 2019, and we could be arguably setting up for the next big economic (and stock market) boom – carrying investors bold enough to stick around straight to the top.