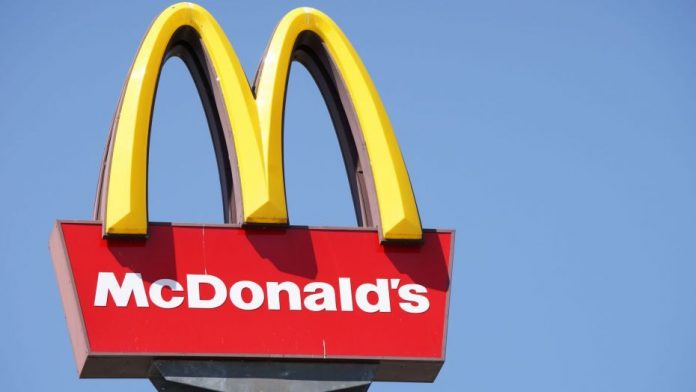 In what's been a strong earnings season, some companies are still "missing" on analyst estimates. It's bound to happen, of course.
Not everyone can have a great quarter.
And as of this morning, McDonald's became the latest earnings casualty, dropping 3% after revenues came up short. Q3 net income clocked in at $1.6 billion ($2.11 per share), the same as it was a year ago when EPS measured at $2.10.
Analysts, meanwhile, expected an EPS of $2.21.
Net sales missed as well, increasing only by 1% to $5.4 billion vs. a predicted figure of $5.5 billion. It wasn't all bad for McDonald's, though. Global same-store sales rose 5.9% (vs. an estimated 5.6%), driven by strong performance internationally.
Domestic same-store sales growth hit 4.8% by comparison, falling below analyst estimates of 5.2% by a significant margin. Which, for McDonald's, is bad news, as the U.S. market accounts for one-third of the company's total revenue.
Oh, and it gets even worse – the fast-food giant invested heavily in boosting domestic revenues by renovating locations with tech-focused upgrades (like kiosks) intended to increase customer spending. McDonald's also launched new national and local promotions, both of which failed to produce bigger business as foot traffic to U.S. locations declined.
The company may have a popular burger, but in Q3, it lost much of its "sizzle" – something that's been stolen by the competition. In fact, it could be argued that fast food is more in-fashion than in recent years.
It's just that McDonald's missed the "hype train" being piloted by the industry's top dogs.
Popeyes Louisiana Kitchen, for example, generated massive buzz with its new chicken sandwich, created to go toe-to-toe with Chick-fil-A's beloved offering. It sold out in less than a month, helped massively by a large social media­ campaign.
The rivalry got so fierce that Popeyes even allowed customers to bring their own buns in an attempt to offset some of the demand. Chick-fil-A, which was in on it the whole time, of course, basked in the PR blitz that followed.
The rising chicken sandwich tide lifted all boats in this case.
Well, except for McDonald's.
Burger King seemingly had a strong quarter too, buoyed by the plant-based Impossible Whopper. "Fast foodies" – YouTuber content creators that review fast food – have given the new faux-burger high marks, going so far as to say that it's better than the real deal.
In September, McDonald's announced that it would test a burger made with Beyond Meat's patties. It has yet to hit the market, however, and Burger King's "first mover" status may have already stolen most of the spotlight.
But that's not to say that McDonald's doesn't have any irons in the fire. Internationally, the company figured out that partnerships with UberEats, DoorDash, and GrubHub have paid off handsomely. Fast food delivery is extremely popular overseas, and McDonald's maintains a strong position in the marketplace.
Moving forward, they plan on increasing meal deliveries stateside.
And though McDonald's had a rough Q3, plenty of valuable lessons were learned. Not just by the company either, but investors too.
The companies that generated the most excitement (buzz) – Popeyes, Chick-fil-A, and Burger King – were the industry's quarterly "winners."
And how did they manage to pull that off?
Through beneficial partnerships, direct or indirect. Chick-fil-A and Popeyes are competitors for goodness sakes, but they managed to join forces to boost business. Burger King struck a deal with Impossible Foods to create their new plant-based Whopper.
The only part of McDonald's operation that impressed was their international deliveries, which came by way of partnerships with food delivery services.
Are you sensing a trend here?
When companies work together, potentially changing the landscape of their business in the process, it can often yield impressive rewards. That's what we just saw in Q3 with the fast-food industry, where McDonald's lagged behind due to its "isolationist" strategies.
That's not to say things won't get better for the Big Mac producer. Revenues will likely rise in response to the company's new delivery service partnerships.
And if they do, it'll serve as further proof that when corporations offload the less efficient parts of their operation, they can boost their bottom lines in the process.
Contributing to healthy growth, potentially outside of their own industry.