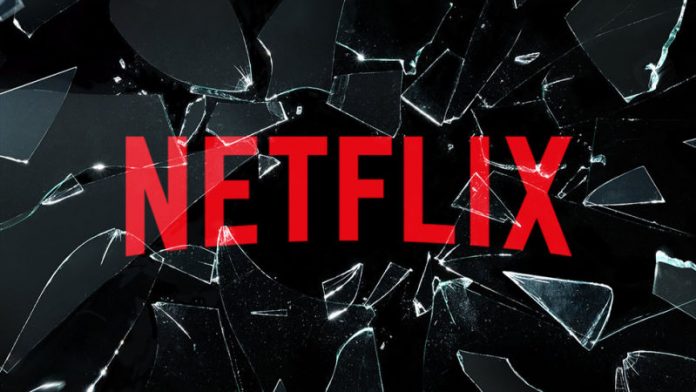 Netflix (NASDAQ: NFLX), the "N" in FAANG, is having a rough morning. Shares are down more than 11% as of midday and investors are convinced that the sky is falling.
All because of a poorly received earnings report, published last night.
Analysts expected the streaming giant to gain 352,000 domestic paid subscribers over the last quarter. Instead, they ended up losing 126,000 of them.
It's the first time Netflix has suffered a domestic subscriber loss since 2011, making yesterday's statistic historically bad for the company. Even worse, they missed their internal forecast for global subscriber growth by 2.3 million.
But unlike in 2011 – when Netflix lost subscribers after raising prices and cutting out DVD rentals – there hasn't really been a clear cause for the subscriber deficit.
Rather, a basket of issues could be to blame. That's what Netflix leadership believes, supported by data from regions that experienced particularly poor performance.
"We don't believe competition was a factor since there wasn't a material change in the competitive landscape during Q2, and competitive intensity and our penetration is varied across regions (while our over-forecast was in every region)."
Instead, a weak spring programming schedule (following a strong winter one) could be the culprit.
Want more FREE research and analysis on the best "unseen opportunities" in the markets?
"Rather, we think Q2's content slate drove less growth in paid net adds than we anticipated. Additionally, Q1 was so large for us (9.6m net adds), there may have been more pull-forward effect than we realized."
The report guidance continued, saying that Q3's numbers are likely to be significantly better – driven by stronger content, like the critically acclaimed Stranger Things:
"Q3 has started with Stranger Things season 3, and the first two weeks of Q3 are strong. In addition to the recently released season 3 of Stranger Things, our second half content slate includes new seasons of La Casa de Papel ( Money Heist), The Crown, and the final season of the iconic Orange is the New Black as well as big films like The Irishman from Martin Scorsese and action movie 6 Underground (directed by Michael Bay and starring Ryan Reynolds)."
Finding the cause of the domestic subscriber losses is certainly important for Netflix, but what also may be critical here is something else entirely.
And it has nothing to do with their fall lineup.
Netflix, a company known (and loved by investors) for explosive growth is beginning to wind down. In their Q1 earnings report, it looked like their ridiculous growth engine was firing back up.
But now, in the wake of Q2, things appear far less exciting.
Operating on wafer-thin profit margins in the pursuit of massive growth has been Netflix's strategy since the company went public. And now, they might be approaching the end of that cycle.
Yes, "maturity" is likely still a few years off, but if this quarter is any indication, Netflix could hit critical mass before they're ready to, having saturated the market.
Eventually, Netflix will have to start growing up (instead of "blowing up") by shifting their focus toward profitability in an attempt to reward investors in a different way.
Because when Netflix stops growing and puts together a string of earnings misses, investors will give up on NFLX shares in a hurry. If the company's not growing at ludicrous speed, why bother?
There's other FAANG stocks to buy, after all.
And unlike Netflix, their investors aren't nearly as one-track minded.