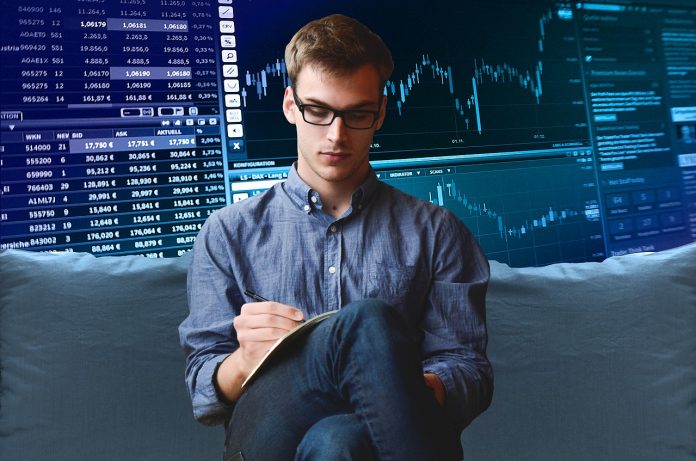 Earlier this morning, Charles Schwab (NYSE: SCHW) boldly announced that the company would remove online trading commissions for U.S. stocks, exchange-traded funds (ETFs), and even options.
Schwab shareholders reacted very poorly to the news, causing SCHW to drop almost 8% after the market opened.
It's a stunning move in what could be a new look for the company, and more importantly, a permanent change to how the brokerage does business.
"This is our price. Not a promotion. No catches. Period," said CEO Walt Bettinger.
In the press release, company founder and chairman Charles Schwab added that his firm's "passion has been to make investing easier and more affordable for everyone."
Back in 1975, he pioneered equity discount sales, eventually becoming the largest discount securities dealer in the United States.
And up until Schwab retired as CEO in 2008, business was booming.
But these days, the tide is starting to shift. Old-school brokerages like Schwab are being usurped by lightweight startups, most notably Robinhood – the original "no fee" broker. Complete with a slick, easy-to-use app and suite of helpful tools, Robinhood made investing a favorite hobby for millions of millennials.
Over time, it's taken a toll on the industry's major players, which continue to bleed customers.
In fact, back when Robinhood launched in 2013, analysts said it was only a matter of time before all brokerages switch to a commission-free structure. Interactive Brokers just did last Thursday.
Now Schwab has joined the party.
The company's CFO, Peter Crawford, estimates that commissions brought in anywhere from $90-$100 million in quarterly revenue – a figure that may initially sound like a heap of cash.
When compared to total quarterly revenues, however, commissions only account for roughly 3% of what Schwab takes in.
And over the last few years, commissions per trade have declined.
So, while shareholders may be upset about Schwab's announcement this morning, it's likely to end up as a net positive for the brokerage. Don't forget that Schwab generates revenue in a multitude of ways; one of which being the investment of customer funds.
If Schwab can attract more investors, thus raising the company's cash levels, it can leverage client assets to generate far bigger revenues than commissions ever could.
The change is set to go into effect on October 7th, and short-term, it will certainly slim margins for SCHW, a stock that has only returned 7.9% per year (compared to the S&P's 11% annual return) since Robinhood hit the scene in 2013.
But this is a long-term, forward-thinking move. If Schwab's going to stay relevant, the company needs to "get with the times."
This morning's press release could mark the first step in a revival for Schwab – one that could carry the brokerage to new all-time highs.
Especially when future earnings reports reveal just how smart and proactive company leadership truly was by going "no fee" for good.