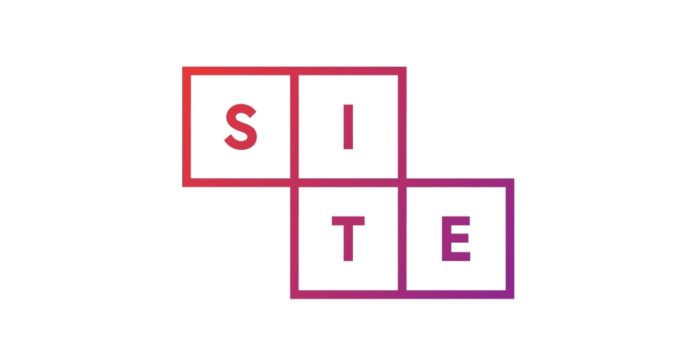 Stocks are up and FAANG is sharp. The major indexes leaped higher today, dragged upward by Big Tech's big move. As a group, FAANG stocks averaged a daily gain of roughly 4%.
And in a market where coronavirus news reigned supreme, it's a surprise to see equities surge right alongside the number of infections. Now, it looks like bulls have grown numb to Covid-19.
An economic recovery is on the way, after all. Why worry?
The Nasdaq Composite perhaps best represents the current level of optimism. The index hit another new all-time high today as investors piled into America's "stay at home" mega-corporations.
Making the day even better was new data from the Institute for Supply Management (ISM), which revealed that the U.S. services sector did better than expected in June. ISM's nonmanufacturing index climbed to 57.1, easily surpassing the consensus estimate of 50.1.
The "V-shaped" recovery might not be here for the U.S. economy, but its arrived in the soft industry indexes.
To investors, that was reason enough to jump back on the bullish bandwagon.
"The economy is doing a lot better than most of the economists think," Jeff Saut, chief investment strategist at Capital Wealth Planning, said.
"We may stall here for a while into the fall, into September, October, November, but I think you're going to get a rocket ship coming in the fall of this year […] I think the S&P 500 is going to trade above 4,000."
There's little doubt that long-term, the market (and economy) will flourish. S&P 4,000 by this fall, however, is a tall order. The index would need to essentially double its post-coronavirus crash winnings in a few short months. If Saut's right, and that actually happens, it'd be a rally for the ages.
But it also seems highly unlikely. Even a 400 point gain from here for the S&P seems like a stretch.
And based on what we're seeing from a few sectors, not everyone's going to be along for the ride (should it come).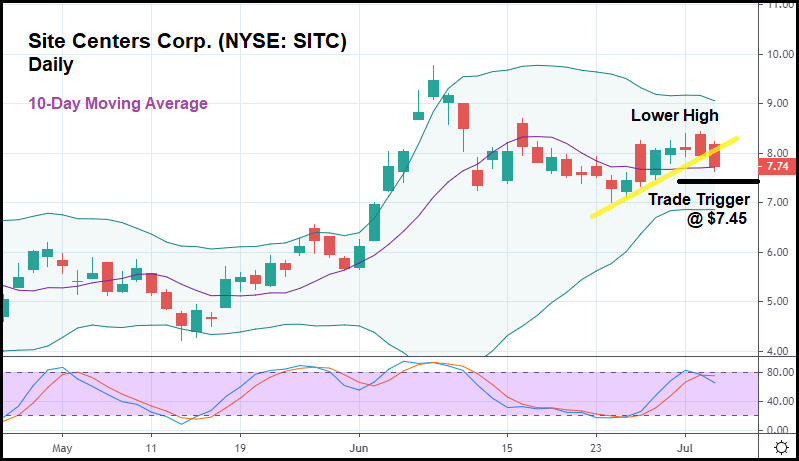 SITE Centers Corp. (NYSE: SITC), a REIT, has hit a rough patch since topping out in early June. Like other REITs, SITC is highly dependent upon coronavirus headlines. The stock's price ebbs and flows with sentiment surrounding the ongoing pandemic.
And now, regardless of whether it makes sense or not, it looks like SITC shareholders have grown concerned over the recent spikes in cases. The stock set a lower high yesterday and today, it broke out below its minor bullish trend (represented by the yellow trendline) and the 10-day moving average.
Should SITC trade below today's low, it might make sense to take the stock short with a trade trigger of $7.45.
Because even if the general market keeps rising, REITs like SITC could fall, especially if the coronavirus infection totals continue to grow.