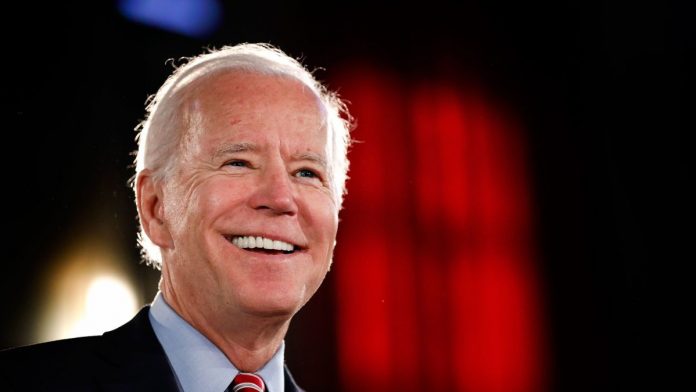 The market rose this morning as investors awaited President Biden's new infrastructure plan. The Dow traded flat while the Nasdaq Composite soared, lifting the S&P for a moderate gain.
Yields likely had the most profound effect on struggling tech stocks, though, and not Biden's upcoming reveal. The 10-year Treasury yield dipped to 1.708 today, down roughly 0.6% from where it closed yesterday. It's not a big drop, per se, but it's enough to bring traders back to growth-focused companies.
Biden's $2 trillion infrastructure package – to be unveiled later today – is a major portion of the president's "Build Back Better" mantra that he referenced during his campaign. Part one of that plan will rebuild roads and railways. The bill's intending to target over 20,000 miles of road for repairs, as well as 10 major American bridges. $115 billion of the total $2 trillion proposal will be used in this regard according to leaks obtained by the media.
Part two, which will be made public in several weeks, is expected to tackle social infrastructure, including childcare and healthcare initiatives.
Sounds great, doesn't it? Sadly, it won't come free for corporations, which are about to get whacked with one of the biggest tax hikes on record. The corporate tax rate will rise to 28%, up from its current rate of 21%. The White House believes it will take 15 years for this tax increase to pay for the infrastructure bill.
"Economic stimulus is no longer 100% virtuous in the eyes of the market," explained Tom Essaye, founder of Sevens Report.
"That's because it will bring with it 1) Higher yields, 2) Rising inflation expectations and 3) Erosion of the idea that the Fed will be on hold for the entirety of 2021. Additionally, all this stimulus is being used to offset and usher in tax increases on individuals, corporations and investments."
And though this all seems to be happening very fast, the truth is that Biden's proposal has a long journey ahead of it. Not every Democrat will be on board with the suggested changes, nor will most Republicans.
Want more FREE research and analysis on the best "unseen opportunities" in the markets?
Revisions to the bill are almost guaranteed, and according to Aberdeen Standard Investments director James Athey, investors may not even see a fully approved bill by Christmas.
"The plans as announced have a long and tortuous journey to make it through Congress and thus the end result is likely to be nine months or more away and may well look very different indeed once it has been through that political wranglings on the Hill," Athey said.
"If investors are weighing the risks appropriately, there shouldn't be much impact on markets in the short term."
Athey's right. Regardless of what Biden reveals later today, there will be little immediate impact. Stimulus proposals influenced the market in a similar way since the pandemic began. There was an initial knee-jerk reaction to each bill, followed by a quick normalization from investors.
In this case, however, there are fewer clear benefits for stocks to price-in. Part of the bill will be tied to electric vehicles, which could bolster stocks like Tesla (NASDAQ: TSLA).
But outside of that, the broader market shouldn't feel any overly positive (or negative) effects with the bill's "finish line" so far off.
Until it gets closer, the bill will remain mostly a non-issue, allowing investors to return to their laser-focused scrutiny of Treasury yields.