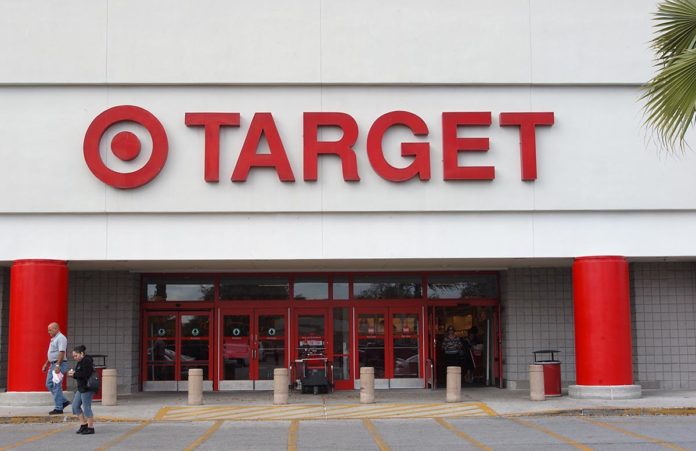 Stocks plunged this morning after a pre-market earnings release from Target (NYSE: TGT) revealed stunningly bad quarterly results. TGT shares cratered in response, dropping almost 25% through noon as the rest of the market followed the retailer lower.
Target beat on revenue ($25.17 billion reported vs. $24.49 billion expected) but missed badly on EPS ($2.19 adjusted vs. $3.07 expected). Worse yet, the company reduced its growth expectations for the next quarter due to significant hurdles now plaguing most big-box retailers.
"Throughout the quarter, we faced unexpectedly high costs, driven by a number of factors, resulting in profitability that came in well below our expectations, and well below where we expect to operate over time," said Target CEO Brian Cornell.
"We were less profitable than we expected to be, or intend to be over time […] It's clear that many of these cost pressures will persist in the near term."
Target cited supply chain chaos (inventory arriving too soon/late), rising compensation demand, fuel prices, and shifting consumer trends as reasons for its big earnings miss.
COO John Mulligan said on the earnings call that Target now expects to incur $1 billion in incremental freight costs this year.
Yesterday, CNBC's Jim Cramer lambasted Walmart (NYSE: WMT) management for a similarly poor quarter opposite Home Depot (NYSE: HD), which reported stronger results.
"The execution here is so poor that it's embarrassing," Cramer said about Walmart.
"This was a terrible quarter. Inventory is bad, sales are bad, execution terrible, really a sub-optimal situation."
Home Depot, on the other hand, "executed very well" according to the "Mad Money" host.
Cramer continued, adding that HD's strong quarter confirmed that WMT's issues were company-specific.
After Target released earnings this morning, however, it's clear that big-box retailers are likely all facing the same problems. Instead, it's HD that's the exception, not WMT.
Walmart management noted yesterday that middle-income shoppers had pulled back substantially on discretionary items to fund food budgets, which the company was not prepared for. Target experienced a similar shift last quarter.
Contrast that to Home Depot, which doesn't sell food. Well, not anymore, at least, since the company removed its beloved hot dog stands near checkout as a Covid precaution.
Another divergence between home improvement retailers and big-box stores is the recent surge in shoplifting. The decriminalization of petty theft in certain states has forced WMT and TGT to lock up more products in glass cabinets than normal, making shopping at these locations inconvenient.
HD hasn't experienced anything like that with its own products, which are often too heavy to shoplift and have little resale value.
Nonetheless, HD shares dipped today by roughly 5% right alongside TGT and WMT, the latter of which fell another 7% after plunging 11.38% yesterday.
The silver lining here is that if inflation has truly peaked, then retailers should report an uptick in their Q2 earnings. The problem is, however, that as of this morning, gas just hit a national average of $4.567 per gallon, notching a new all-time high.
In fact, gas has done little but spike even higher since Q1, which should only intensify TGT and WMT's growing list of issues for the current quarter.
All while the Fed continues to tighten monetary policy, applying yet another downward pressure on not just retail shares, but the rest of the market as well.