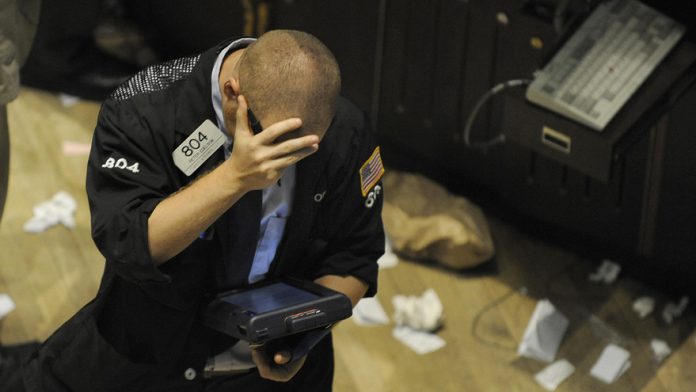 Banks are down and tech is, too. Everyone's a loser this morning as the market continues "flip-flopping" from one session to the next.
Don't forget that financials were up big on Friday. Today, however, investors have soured on bank stocks following a massive margin call. The forced liquidation of positions on ViacomCBS (NASDAQ: VIAC) and Discovery (NASDAQ: DISCA) whacked Archegos Capital Management, which held undisclosed positions on those stocks. Archegos was using heavy leverage provided by Nomura (NYSE: NMR) and Credit Suisse (NYSE: CS), two banks that are now admitting to huge losses.
What's more, Archegos utilized contracts-for-differences (CFDs), which are created off-exchange. They allow money managers to load up on large holdings (>5% of shares outstanding) without making any official declarations.
As a result of CFDs, the margin call caught the market completely off guard. NMR and CS are paying dearly for it while other banks get dragged down with the general market. It's the same kind of "hidden risk" that intensified 2008's losses.
But analysts aren't ready to declare another financial crisis just yet.
To Allianz chief economic advisor Mohamed El-Erian, "it seems to be a one-off […] for now, it looks contained. And that's a good thing." He continued, adding that "what we don't want is a pile-up."
Bespoke Investment Group strategists view the margin call as more of a "hiccup" than a larger, long-lasting issue as well.
"While other funds may be caught in the mess, we fail to see how this specific car crash of a trade ends up propagating across the financial system via counterparty default," the company said, before warning investors to "get used to the GMEs and Archegos of the world, because they seem to be happening with more frequency even if their fall-out is contained."
Want more FREE research and analysis on the best "unseen opportunities" in the markets?
Bespoke expects a bull market continuation with moments of gut-wrenching instability – a set of conditions that perfectly describes the market in 2021. Anyone waiting for a return to pre-Covid trading will probably have to wait a little longer.
President Joe Biden's infrastructure plan may provide some short-term clarity, though, once it's revealed. Investors have heard much about it in recent weeks.
But as of yet, no specific details have been made public. And it could be months until any bills are actually deployed according to White House press secretary Jen Psaki.
"The market isn't placing very high odds on this infrastructure/tax blueprint coming to fruition and while Biden probably won't get everything he's asking for, Congressional Democrats and the White House are VERY intent on passing some substantial bills in the coming months," explained Adam Crisafulli, founder of Vital Knowledge, in a note.
Strange times in the market are only getting stranger, it seems. The March jobs report will be released at the end of the week on Good Friday while the market's closed. There could be some after-Easter fireworks to follow depending on how it's received. Or, more importantly, how it could alter the Fed's bond-buying programs.
And so, the uncertainty continues. It's not ideal, but at least stocks aren't getting smashed.
Well, not yet, at least.