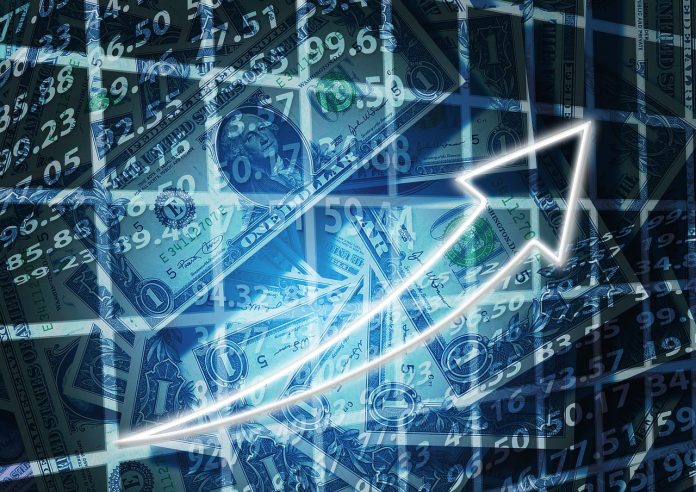 The market traded flat this morning as "meme stock mania" continued. Equities initially opened for a gain, touching new all-time highs in the process.
By noon, however, the S&P 500 was trading for a slight loss. The Dow was down as well while the Nasdaq Composite eked out a small gain alongside falling Treasury yields. And before trading opened, a spike in US job openings all but confirmed a shortage in the labor market.
"This recent surge in openings suggests that firms are having a hard time filling positions, and the number of quits reported in the JOLTS data also has surged largely, suggesting workers are able to find—or confident in their abilities to find—new positions," explained JPMorgan strategist Daniel Silver.
"Both of these factors signal a need for firms to raise wages, and we have seen a variety of related measures pick up lately."
In response, neither bulls nor bears could take control as the market remained gridlocked.
What did manage to break out (temporarily, at least) was GameStop (NYSE: GME), which rose as much as 25% on the day before giving up most of its gains. AMC Entertainment (NYSE: AMC) was up, too, albeit not nearly as much. Other highly shorted names, like Workhorse Group (NASDAQ: WKHS) and Clover Health Investments (NASDAQ: CLOV) zoomed higher.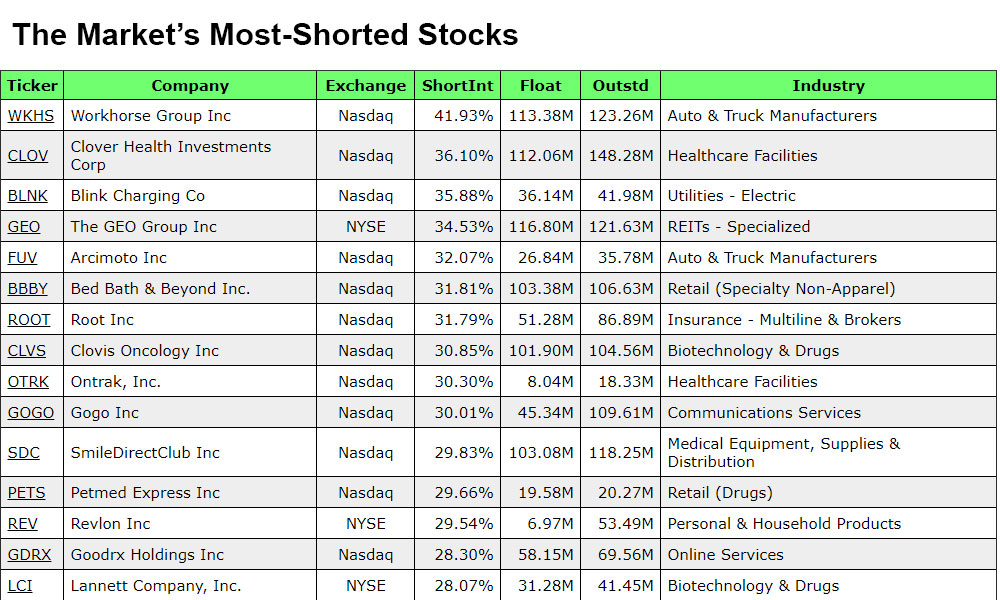 And it wasn't just the GMEs and AMCs that saw a bump. Unlike in the past short squeezes, a large number of microcaps are now melting up. Windeln.de, a toddler and baby toy manufacturer from Germany, saw its share prices explode for a 104% gain today following a 133% gain on Monday.
Want more FREE research and analysis on the best "unseen opportunities" in the markets?
The company itself boasts poor financials. The stock is down 95% since it was first listed in 2015.
But its short interest of over 200% was simply too much for speculators to ignore, and they drove the small company's shares into the stratosphere because of it. Windeln.de is worth less than $10 million dollars.
Which, compared to most major stocks, makes it a very small company.
Short squeezers, however, are now looking at stocks below $10 million in market cap due to their high short interest.
Solar Integrated Roofing (NYSE: SIRC) has a market cap of just $2.4 million and 55% short interest. OPTEC International (OPTI) boasts 154% short interest alongside a meager $721,000 in market cap. Interact Holdings Group (IHGP) sits on a staggering short interest of 184% with a market cap of just $396,000.
Back in January, when "meme stock mania" first started, only one microcap really saw a big run. Saddle Ranch Media (SRMX) jumped up an incredible 3,800% in only two weeks. The company was worth less than $1 million prior to its moonshot.
It could certainly happen again to any number of microcap offerings as speculators turn to increasingly risky avenues when chasing eye-popping gains. It's usually not a good sign when a market grows so risk-tolerant.
Moreover, it can be very demoralizing to risk-averse investors when this is the kind of behavior that's required to get ahead.
This pessimism could eventually materialize in the broader market, too, as shorts get further squashed by retail speculators. That might not happen this week, though, with an all-important inflation print – the May Consumer Price Index – due out Thursday. Until that's released, and investors learn just how hot inflation has gotten, stocks should continue chopping sideways.
But a whole number of bearish forces are likely to converge on stocks (and fast) should inflation come in higher than expected.
Even if the Fed doesn't mention tapering in any way, shape, or form.