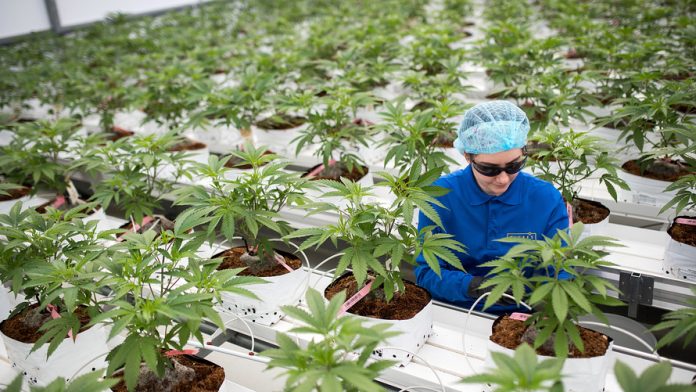 Thought the pot stock hysteria was over? Scores of investors did too, as evidenced by a share price slump spanning nearly the entire sector over the last few weeks.
But now, after some surprising news from Canopy Growth (NYSE: CGC), it looks like there's reason to get excited yet again…
…About one cannabis corp., at least.
On Thursday morning, CGC finalized a deal to acquire Acreage Holdings for $3.4 billion, allowing Canopy Growth the right to buy all of Acreage's stock once marijuana becomes federally legal in the United States.
And until that happens, both companies will continue to operate independent of one another.
But once federal lawmakers decriminalize cannabis, Canopy Growth will suddenly get a whole lot bigger.
"Today we announce a complex transaction with a simple objective. Our right to acquire Acreage secures our entrance strategy into the United States as soon as a federally-permissible pathway exists," said Bruce Linton, Canopy Growth co-CEO in a press release.
"By combining Acreage's management team, licenses and assets with Canopy Growth's intellectual property and brands, there will be tremendous value creation for both companies' shareholders."
He's right about one thing – there will certainly be tremendous value creation for investors.
In fact, it's already happening right now.
CGC shares spiked at the open of today's trading session, up almost 7% as pot stock speculators piled into Canopy – a company that's currently worth around $7.8 billion in market cap.
And though their newest acquisition is certainly a big deal, CGC is perhaps best known for its partnership formed last year with Corona beer maker Constellation Brands (NYSE: STZ). More recently, they've gone after collaborations with pot-enthusiast actor Seth Rogen and more bizarrely, Martha Stewart, in hopes of tapping into the baby boomer market segment.
But independent of what they've done in the past, Canopy's purchase of Acreage Holdings marks a big step in the right direction for the company. Based on current estimates, Aurora Cannabis (NYSE: ACB) is set to produce the most pot by the end of 2020, despite being a lower market cap stock (only $5.8 billion). Staying in lock-step with the competition, CGC's purchase of Acreage shows just how proactive company leadership truly is.
Moreover, it's evidence of Canopy Growth's ability to remain as the sector's "top dog" – a title the other pot stocks haven't been able to usurp.
And when it comes to picking a winner in the marijuana wars, smart investors are betting on the companies that have multiple paths of revenue – whether that's through the production of consumer goods, medicinal applications, or simply selling cannabis itself.
Marijuana companies that can spin-off their weed into a wide range of products in-house will likely enjoy the biggest profit margins. Canopy Growth currently has the most potential do so, but in the process of preparing these revenue streams, has lagged behind in their actual pot growing capabilities.
But once marijuana becomes fully legal in the United States, it seems their acquisition of Acreage Holdings will shore-up that weakness in a hurry.
And when both major events happen simultaneously – the absorption of Acreage into CGC and the legalization of cannabis in the US – Canopy Growth shares could absolutely erupt, possibly more so than other pot stocks.
By tying their official purchase date to the decriminalization of marijuana, CGC could be setting itself up for an insane price spike down the road, followed by an equally impressive correction.
Don't get me wrong – it would be spectacular to behold at first.
But in the end, plenty of stubborn bulls will get burned once investors start pocketing their quickly-earned gains.
Full legalization is a dream scenario for many pot stock speculators, but it's also going to be a double-edged sword.
Canopy Growth's planned acquisition of Acreage Holdings may have just sharpened the blade even further, and investors who take a chance on CGC could end up getting sliced in the process – far more than if they picked a less-popular company.