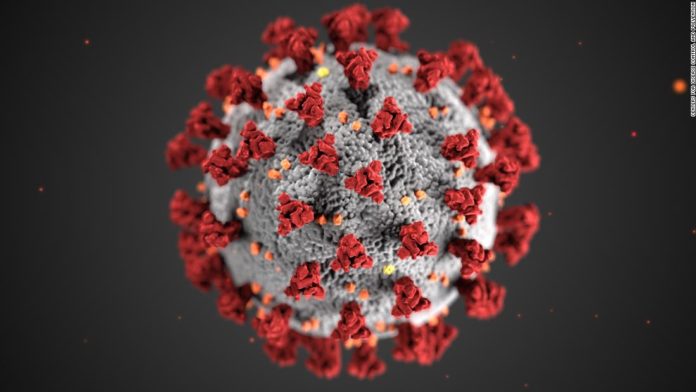 Covid-19's back, and stocks are tumbling.
Bulls continued their retreat this morning as new coronavirus infections spiked again. Florida reported a 9,000 case increase while Texas announced plans to reverse its economic reopening.
"As I said from the start, if the positivity rate rose above 10%, the State of Texas would take further action to mitigate the spread of COVID-19," Texas Gov. Greg Abbott said in a press release.
"At this time, it is clear that the rise in cases is largely driven by certain types of activities, including Texans congregating in bars."
The Dow (-2.10%), S&P (-1.70%), and Nasdaq Composite (-1.65%) all fell significantly in response to the news.
Tom Essaye, founder of The Sevens Report, clarified the specific impact that new lockdown measures could have on the market.
"Coronavirus cases are spiking and reopenings are being delayed, which at a minimum will impact earnings," Essaye said.
"The resurgence in coronavirus cases is raising concerns that the rebound may be short-lived as voluntary or potentially more government-mandated economic shutdowns are becoming increasingly likely."
Making matters worse was the Fed's annual stress test of major banks, conducted after the market closed on Thursday. The Fed found that some banks could potentially get close to their minimum capital requirements due to Covid-19-related complications. As a result, the Fed is forcing banks to suspend share repurchasing programs and limit dividend payments for Q3.
Wells Fargo and Capital One may even have to cut their dividends to meet the Fed's new standards.
"While I expect banks will continue to manage their capital actions and liquidity risk prudently, and in support of the real economy, there is material uncertainty about the trajectory for the economic recovery," said Fed Vice Chair Randall Quarles after the new banking restrictions were announced.
We've been talking about it for weeks, now – the idea that the "V-shaped" recovery everyone was hoping for might not occur as planned.
The stellar May jobs report, which added roughly 8 million new payrolls, had bulls convinced the U.S. economy would snap back in record time.
Instead, it's facing coronavirus headwinds once more.
And though infections are up significantly in parts of the country, the uptick in cases may eventually provide a delayed boost for the market.
The further the disease spreads, the lower the mortality rate will drop. Initial estimates out of China had mortality in the 3%-5% range.
Now, conservative estimates have it as low as 0.24%, a little more than twice as deadly as the seasonal flu (0.10%).
As the number of confirmed cases rises, we could see Covid-19's mortality reach flu-like levels, making it seem far less sinister in the process.
Will that be enough to curb America's fear of the virus? Maybe, maybe not. A vaccine might be the only way to finally shed "coronaphobia." And sadly, according to NIAID director Dr. Anthony Fauci, Americans won't get a vaccine until the end of this year at the absolute earliest.
To prevent further economic calamity, local governments will need to completely ease lockdown measures at some point. It will certainly be a bitter pill to swallow, but if Covid-19's mortality drops far enough, we'll have to start treating it like the seasonal flu.
The CDC published a study this year that found only 45.3% of adults in the U.S. got the influenza vaccine in 2019. Still, the economy managed to prosper despite an estimated 35.5 million infections.
490,600 were hospitalized. 34,200 tragically died.
By comparison, 2.47 million Americans have tested positive for Covid-19. 126,000 have died while being infected, but not necessarily as a result of the virus. If someone died of a heart attack and tested positive for Covid-19 post-mortem, it's likely that they'd be included in the coronavirus death totals.
Odds are we'll never get the true mortality of Covid-19 pinned down. Nor the number of actual infections, which we're finding out is likely far greater than the reported 2.47 million.
To beat the coronavirus, America (and the rest of the world, for that matter) needs to enter a phase of acceptance.
Acceptance of risk, acceptance of a new disease, and most importantly:
Acceptance that further economic damage – not the virus itself – will ultimately cause more death and destruction than the ongoing pandemic.