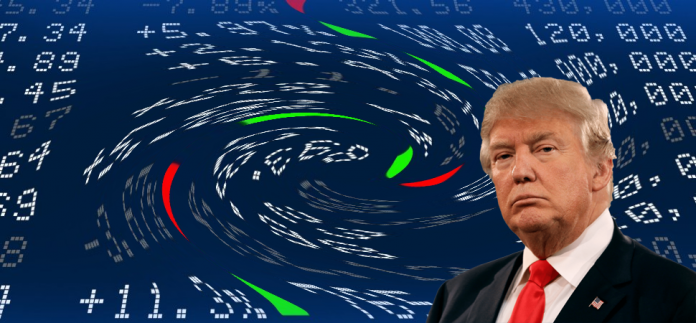 The markets this week have looked a lot like Donald Trump's Twitter feed: emotional, impulsive, and completely chaotic.
U.S. indices continued their bull run from last week into Monday after Donald Trump and Xi Jinping came away from the G-20 summit with a 90-day ceasefire to new tariffs. Unfortunately, those gains lasted barely 36 hours before conflicting statements sent markets into a tailspin, erasing all "trade agreement" gains and then some.
When volatility is this high and markets remain at an impasse over whether to trend to the upside or downside, it pays to hold back, gather the facts, and confirm the new trend. At least, that's a far better option than letting Donald Trump sway your investment decisions in the meantime.
Trade Deal Turns to Trade Dud as Conflicting Statements Turn Markets Ugly
It was a Saturday night surprise last week as Trump and Xi (along with their respective entourages) sat down for what was hailed as a very productive discussion on trade between the U.S. and China. While no agreement had been struck, a 90-day halt to new tariffs made it clear that negotiations were underway, and a tentative trust had been established.
Donald Trump, taking to his Twitter feed, called the meeting "wonderful and very warm" and even mentioning earlier while in Buenos Aires that "China has agreed to reduce and remove tariffs on cars coming into China from the U.S."
All great news, right? Sounds like the makings of a yuuuge deal!
Markets reacted favorably to the news on Monday but toned it down later in the day as White House officials threw wet blankets on market sentiment. Suddenly, according to Larry Kudlow, the "trade deal" was now a "tentative commitment" with "stuff" that China would "presumably implement."
Secretary of the Treasury Steven Mnuchin, meanwhile, commented that "I'm taking President Xi at his word, and his commitment to President Trump. But they have to deliver on this." Of course, Mnuchin didn't even hint at what "commitment" had been made.
Silence from the Far East
The sound of crickets coming from China was an ominous sign.
With President Xi Jinping traveling to Europe after the G-20 summit, and no clear comments out of Communist Party bureaucrats over whether a deal had been struck, markets suddenly realized they had based a significant bull rally off nothing more substantial than a tweet out of Trump's Twitter feed.
As a JPMorgan trade note mentioned on Tuesday, "It doesn't seem like anything was actually agreed to at the dinner and White House officials are contorting themselves into pretzels to reconcile Trump's tweets (which seem if not completely fabricated then grossly exaggerated) with reality."
One top White House adviser told the Washington Post that "nobody knows what the deal is." And one U.S. government official quoted in the same Washington Post article claimed that the Chinese were "puzzled and irritated" by Trump's optimistic tweets and his own administration's denial of them.
More Whiplash for Thursday: China Confirms That a Tentative Deal Was Struck
U.S. markets had a day to cool off on Wednesday, and that along with official word from China that there was in fact some good news to come out of the G-20 trade talks will likely send markets up higher on Thursday (albeit, we assume, more cautiously this time around.)
The Chinese Ministry of Finance made it clear on Wednesday that the meeting was "very successful" and that both the U.S. and China will "work within 90 days in accordance with a clear timetable and road map."
So, we have the Chinese to thank for some (very needed) clarity on the issue of a trade war ceasefire that could actually lead to a reduction in current tariffs as well.
What all this comes down to is that U.S. investors have proven three times now in a matter of days that their emotions are getting the better of them. Finding long-term positions in markets that are this volatile can be incredibly difficult, and often lead to emotional trading and poor decision making.
When that happens, it's best to take a step back, wait for facts, and then reassess your positions. Tweets from the president shouldn't guide market sentiment long-term, nor should they act as a compass for your portfolio.