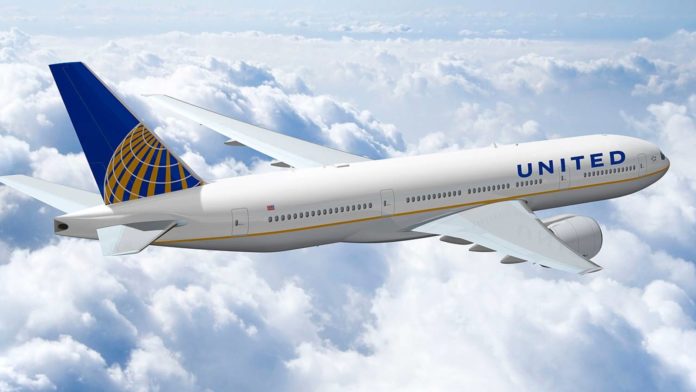 Stocks are up and oil prices are, too, after a COVID-19 vaccine passed its phase one trial with flying colors.
That means the bulls are back, possibly in full force.
How long they plan on sticking around, however, is another question.
The Dow (+3.9%), S&P (+3.2%), and Nasdaq Composite (+2.4%) soared today on the news that Moderna's (NYSE: MRNA) coronavirus vaccine created antibodies in all 45 test subjects after being administered two doses of the vaccine. President Trump seems ready to fast track it as a result.
Morgan Stanley analysts believe we could have "millions of doses" come autumn and "hundreds of millions" in early 2021, available to the average American.
Historically, vaccines have taken years (if not decades) to reach the general public. If Moderna's vaccine hits the streets this year, it would be an absolutely unprecedented event.
And one that potentially saves the economy.
Despite the reopening efforts, a recent survey of small and medium-sized business owners showed that the situation on Main Street remains grim. The data – gathered by Facebook – suggests that 55% of businesses won't rehire workers they fired during the pandemic. Worse yet, one-third of businesses won't be reopening.
The sooner a safe vaccine can get approved, the better.
Still, though, some experts – like Harvard University professor and co-leader of the Mass General Brigham Center for COVID Innovation, David Walt – are cautioning hopeful onlookers to temper their expectations.
"Testing and retesting. That's it. That's the answer," he said.
Walt continued, adding that while COVID-19 antibodies were present in test subjects given Moderna's vaccine, it doesn't necessarily mean that the vaccine will work in preventing infections. The number of antibodies, how long they last, and the degree of protection offered is critical. The mere presence of antibodies isn't enough to declare Moderna's vaccine a victory.
"This is a marathon, not a sprint," Walt explained.
And though Walt's sobering comments are accurate, investors might not care. They're ready for the bullish tide to keep rising.
If it does, some stocks – like the beleaguered airline, United (NASDAQ: UAL) – could continue soaring through the end of the week.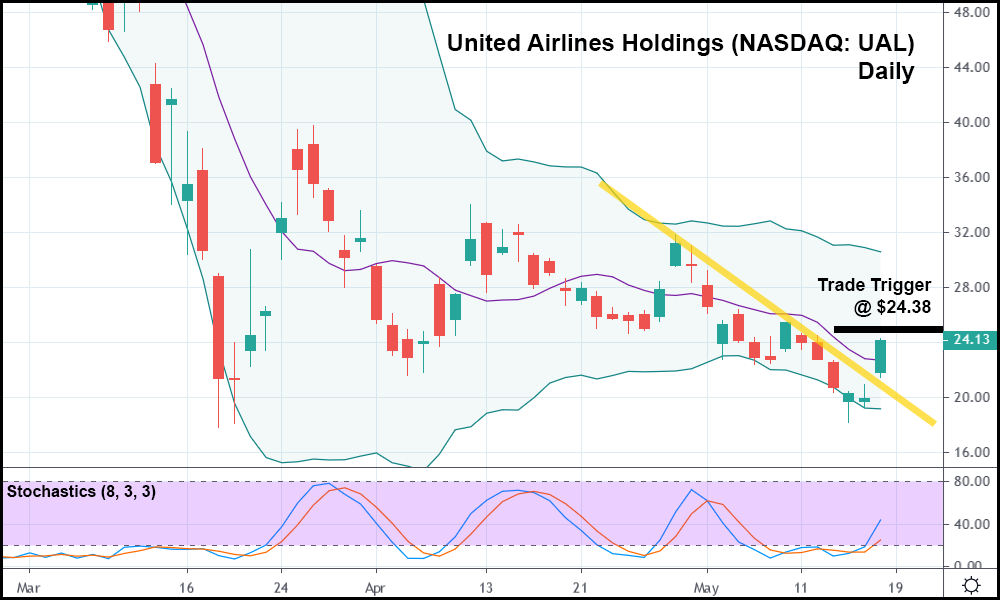 Fly, UAL, fly.
After getting "grounded" by COVID-19, UAL hasn't enjoyed the same post-crash rally like the rest of the market. Airlines were burning an estimated $50 million per day in cash thanks to the pandemic.
For shareholders, there was little to be excited about.
Now, however, with the prospects of a working vaccine, UAL shares are rising once again. Today, the stock jumped out above the 10-day moving average and its minor bearish trend (represented with the yellow trendline).
Should UAL trade above today's high, it might make sense to go long on the stock with a trade trigger of $24.38.
It might not make sense for stocks to only be down 15% from their all-time highs, but if bulls are intent on keeping the "good times" going, UAL should skyrocket further.
Confounding as it may be.