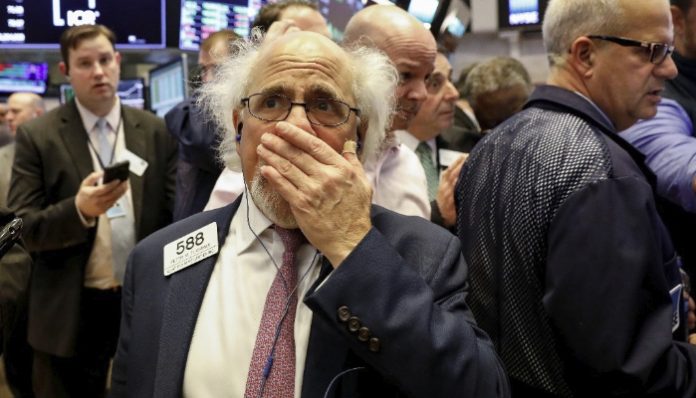 Stocks jumped today, helped higher by better-than-expected Netflix (NASDAQ: NFLX) earnings and a major layoff from Google-parent Alphabet (NASDAQ: GOOGL).
All three major indexes advanced with tech leading the way. The market remains down on the week, however, following a handful of rough sessions.
"The market is focused and is not sure how to react between the backward-looking Fed analysis of the market versus the forward and leading indicators of the market," said Seymour Asset Management founder Tim Seymour, pointing out weak retail sales and industrial data.
"This is where the market is starting to break down," he added.
For Netflix, though, the company can do no wrong after bottoming out last year. NFLX shares are up over 110% from their mid-2022 lows and gained over 6.50% today in response to strong subscriber growth, revealed in last night's earnings report.
But some analysts are still concerned about a NFLX selloff should the stock resumes its longer-term bearish trend.
"From a valuation point of view, we worry that NFLX's multiple is too high as its growth principally relies on price increases," explained Needham analyst Laura Martin.
"That is, sub ads have been decelerating every quarter for the past 6 quarters, reaching 4% y/y growth in 4Q22."
Investors celebrated the unexpectedly robust subscriber growth nonetheless. Bulls also rewarded Alphabet for a massive layoff today as GOOGL shares surged over 4%.
Alphabet CEO Sundar Pichai announced this morning that 12,000 "Googlers" would be fired because the company hired those employees for "a different economic reality than the one we face today." Though this provided little solace to now ex-employees (who were unceremoniously canned via email), the layoffs were seen as a smart move by shareholders.
Stocks are up sharply today, of course, but GOOGL's firing continues the recent bloodbath that has wiped out scores of Big Tech workers. Microsoft just announced plans to axe 10,000 jobs, too. Amazon, Meta, and many others also have major layoffs approaching.
Though firing 12,000 employees will cut costs for Alphabet, it's another clear sign that macroeconomic headwinds are weighing heavily on America's top corporations. That's "hard landing" talk that could ultimately make bulls nervous once the post-firing optimism ends.
Stocks may also whipsaw lower by the session's end depending on how options expiration (OpEx) goes today. $797 billion of single stock options are set to expire this afternoon, making this the largest OpEx date for single stocks since January 2022. $1.3 trillion in index options are rolling off as well, which is the largest non-quarterly index options expiration ever.
We'll see if that tilts share prices heading into the close, but for now, bulls are very much in control of today's session, even though stocks looked like they were about to start a short-term downtrend following the selloff of the last two days.