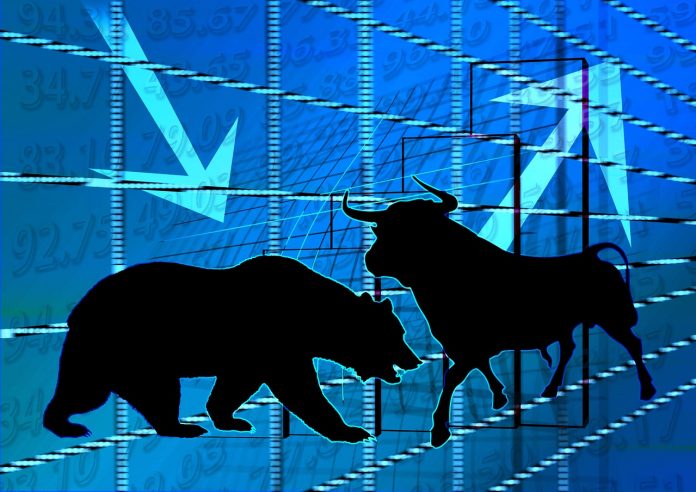 Stocks are rising this morning in anticipation of a stimulus deal. With House Speaker Nancy Pelosi's 48-hour deadline quickly approaching, investors seem to think Republicans and Democrats can reach an agreement.
The Dow, S&P, and Nasdaq Composite are all up as a result.
Those gains could easily fade, however, if Congress can't come to terms by the end of the day.
For now, bulls are confident that talks will swing in their favor. Pelosi and Treasury Secretary Steven Mnuchin "continued to narrow their differences" on Monday afternoon according to Pelosi's spokesman, Drew Hammill.
But if Mnuchin and Pelosi can't strike a deal by this evening, negotiations will be pushed until after the November 3rd presidential election.
And while that sounds bad for long-term holders, a stimulus package is expected to arrive at some point, eventually. Even if that means the market doesn't see one until after the election.
Still, analysts are underscoring just how big of a win it would be to get a more immediate stimulus package this afternoon.
"Over the next 24 hours […] arguably the most important issue to watch for is a resolution on fiscal stimulus," explained Fundstrat's Tom Lee in a note.
"While markets might see this as less significant (since a deal is likely post-election day), it is a big deal for those Americans with expiring benefits. So, we think it is very important for Washington to get a deal done."
To Andrew Smith, chief investment strategist at Delos Capital Advisors, the proposed stimulus bill is more about encouraging a quicker economic recovery than an immediate cash injection.
"We don't believe that the new business cycle necessarily will be deterred if a stimulus deal doesn't get done, but we do believe, if a stimulus deal on the fiscal side gets done, that will help propel the economy into that new business cycle a lot quicker than what we expect so far," Smith said.
So, as usual, all eyes remain on Washington. In an interview this morning, President Trump suggested that Pelosi may finally be ready to compromise.
"They are talking. Let's see what happens," Trump said.
"Now maybe she changes her tune. And I can tell you there is a little bit of that and that would be a very positive thing for the American people."
On the other side of the table, Pelosi claims that Republicans haven't given Democrats enough to come to an agreement.
"We have got to heal all the injustices in their bills; whether it's talking about what they don't want to do for schools that especially affect some of our lower-income children; what they don't want to do for child care, which enables people to go to work; what they don't want to do for Earned Income Tax Credit and Child Tax Credit for the poorest working, working families in our country; what they don't want to do for state and local, which meet the needs of all our people," Pelosi said in a Monday night interview.
In other words, little seems to have changed. We'll find out the fate of the stimulus package – and the market's short-term trend – later today.
Over the next few hours, don't expect the market to move much more than it already has. At least, not until investors find out if they're getting a pre-election deal.
Or, one that arrives post-election, after the dust has settled in late November.