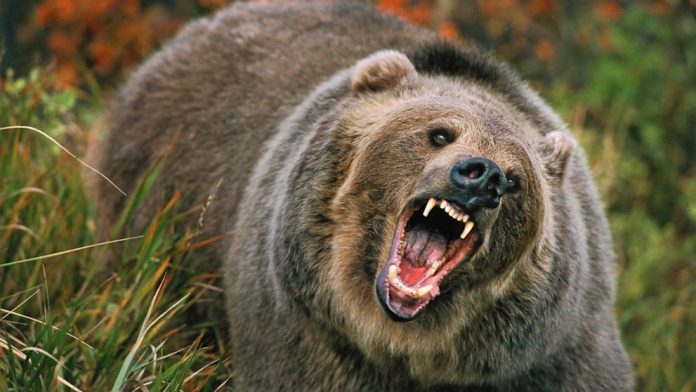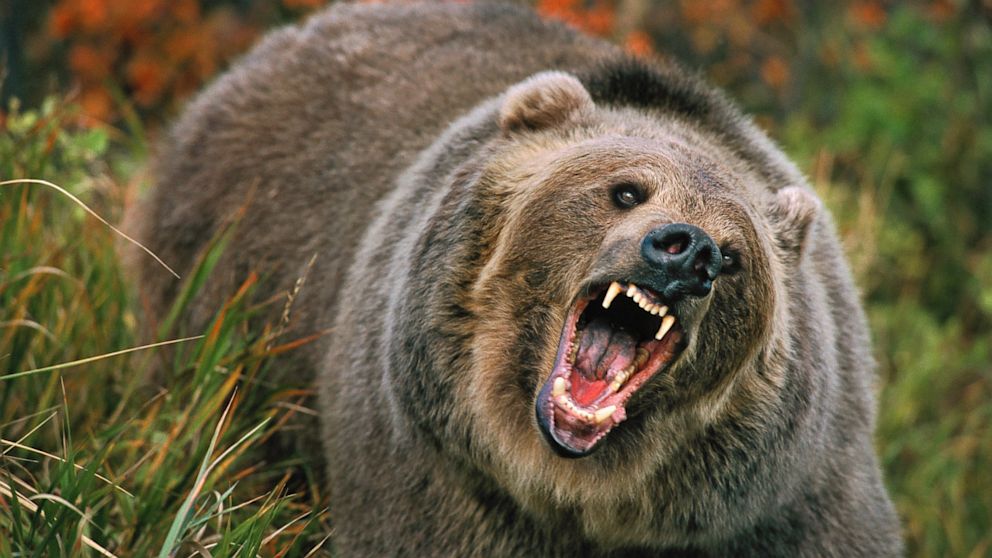 After a flat start, stocks finished strong this afternoon as investors looked forward to an economic recovery. There's no doubt about it; everyone's itching to get back to their pre-coronavirus lives. A retail rebound in May and continued consumer exuberance confirms as much.
But with Covid-19 cases surging once more, even the staunchest bull may be starting to lose confidence.
Texas Gov. Greg Abbott (R) said that the disease is now spreading at an "unacceptable" rate before the market closed. Equities shrunk slightly as a result, giving up some of their gains in the final hours of trading.
"We must find ways to return to our daily routines as well as finding ways to coexist with Covid-19," said Abbott in a news conference.
"Closing down Texas again will always be the last option."
The governor then pleaded with Texans, asking them to practice social distancing and wear masks to prevent the spread of the disease.
"Wearing a mask will help us to keep Texas open. Not wearing a mask will ultimately lead to the closure of more businesses," Abbott explained.
As usual, bulls didn't seem overly bothered by the uptick in coronavirus cases and hospitalizations.
Instead, they focused on FAANG stocks, all of which enjoyed healthy gains, ultimately leading the general market higher.
Even while states report record Covid-19 daily infection numbers.
"Investors are using the market as a proxy for getting back to normal. If too many people get sick, they're going to shut down parts of the economy and the market will react," warned Kim Forrest, founder of Bokeh Capital.
"I'm just looking for that first state shutdown or area shutdown in the U.S. That's going to remind investors of what happened this spring."
Vito Racanelli, market intelligence analyst at Fundstrat Global Advisors, agreed with Forrest in a recent note.
"I do think that perhaps the market has gone past its recovery 'straight-up' phase, as investors realized coronavirus (COVID-19) was not a world ender," Racanelli wrote.
"But the data remains mixed and Covid-19 fear remains strong, and it's understandable."
And, despite today's gains, the S&P 500 remains in bearish territory – something bulls are unlikely to admit after a positive trading session.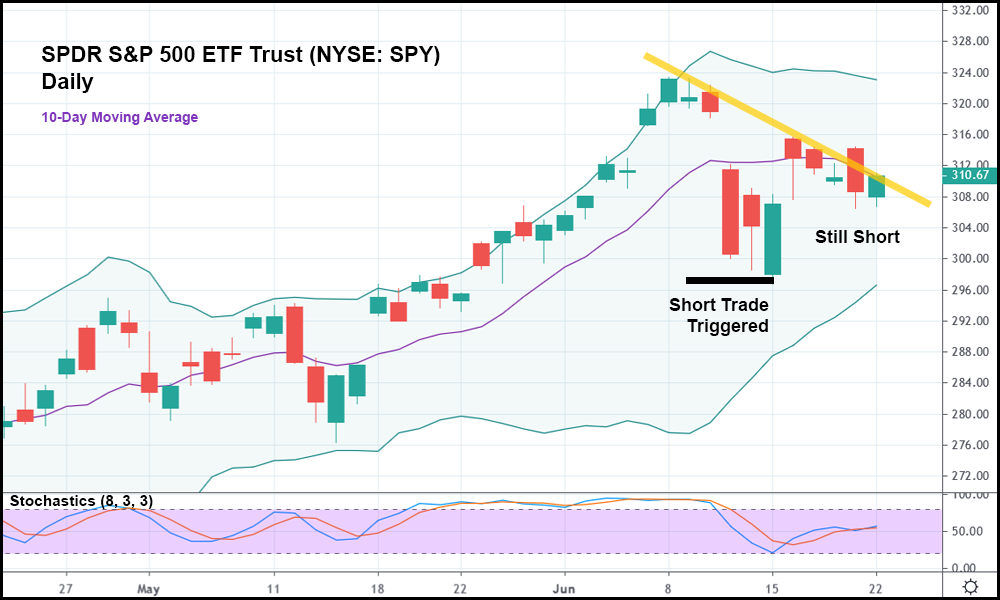 The SPDR S&P 500 ETF Trust (NYSE: SPY), which reflects the price action of the S&P 500, remains under two key indicators:
The 10-day moving average and the SPY's minor bearish trend (represented by the yellow trendline).
Back on June 15th, our trading rules had us go short on the SPY following its major drop below the 10-day moving average.
Since then, the SPY has been unable to close above that moving average. Today, it almost did, but ultimately finished a hair below it. More importantly, however, is that the SPY also failed to break out above its minor bearish trend.
Again, it almost managed to do so on Friday but ended up tumbling by the session's end.
So, for the time being, the SPY still belongs to short-term bears. That could certainly change if it keeps rising, but until we see a close above both the 10-day moving average and the SPY's minor bearish trend, it will remain that way.
Especially if the market sags further, which based on our current analysis, seems likely.