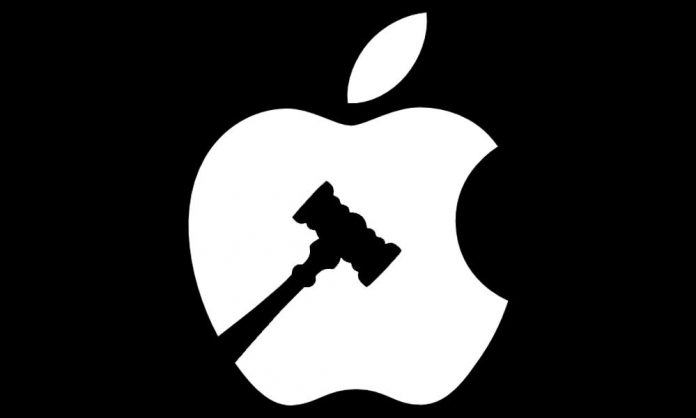 In a press release from Thursday afternoon, Apple (NASDAQ: AAPL) and Qualcomm (NASDAQ: QCOM) announced that their royalty dispute had finally been settled after months of anticipation.
The dispute, which stemmed from a disagreement over chipsets, was more or less "won" by Qualcomm yesterday, causing share prices to boom towards the end of the trading session. As a result of the deliberations, Qualcomm stands to receive a payment from Apple as well as a chipset supply agreement, which will place Qualcomm chips in future iPhones – something Apple will pay for long-term.
After the news broke, Qualcomm stock exploded 20% to the upside, marking an astonishing market cap gain of $14.5 billion in less than one hour. All-in-all, it was Qualcomm's best trading day since 1999.
Meanwhile, Apple shares rose a meager 1%, but continue to climb early on into Friday's session. Intel, a Qualcomm competitor, jumped up sharply as well this morning, rising over 4% as of midday.
But the real star of the show here (unsurprisingly) is Qualcomm, a tech company that's now become a favorite among Wall Street analysts. By becoming tethered to one of America's biggest corporations (Apple), Qualcomm stands to benefit greatly.
And some folks – like Wedbush analyst Dan Ives – think that Apple "threw in the towel" simply because they viewed the chipset dispute as a relatively minor issue.
"This was a major win for Qualcomm as fears of a loss in the courts was a major overhang on the name with Apple going after this IP issue full steam ahead," Ives said.
"A settlement is a surprise to investors as ultimately Apple realized this was more about two kids fighting in the sandbox and they have bigger issues ahead with 5G and iPhone softness rather than battling Qualcomm in court."
So, while this may have been a big deal for Qualcomm, it's "small potatoes" for a mega-corp like Apple, and a win-win overall for tech sector investors.
The case itself, which began all the way back in 2017 when Apple levied antitrust charges against Qualcomm, was a complicated affair, and many experts saw the resulting federal trial lasting until May of this year.
Things got wrapped up earlier than expected, though, when the two sides eventually settled – ending a disagreement on what Apple thought were unfair partnership stipulations.
Apple, who had been buying Qualcomm chips for years, was required to pay high licensing fees to Qualcomm for using the company's chipsets. Over time, Apple began withholding payments, arguing that the fees were far too high, and that Qualcomm's near-monopoly-like position allowed them to gouge customers.
And after almost two years of negotiations, Apple finally gave in, shedding themselves of unnecessary controversy as CEO Tim Cook looks to the future – namely the implementation of 5G tech into the next generation of iPhones.
By putting this ugly dispute behind them, analysts say that Apple might even be able to get out a 5G-capable phone sooner than expected. By beating the competition to the punch, Cook & Co. may finally have their next watershed (or "iPhone") moment on their hands.
So, even though it'd be easy to see the recent trial as a "loss" for Apple, the truth is that the end result was a net-gain for both parties involved, and confirmation that Apple bulls have something to be hopeful about long-term.