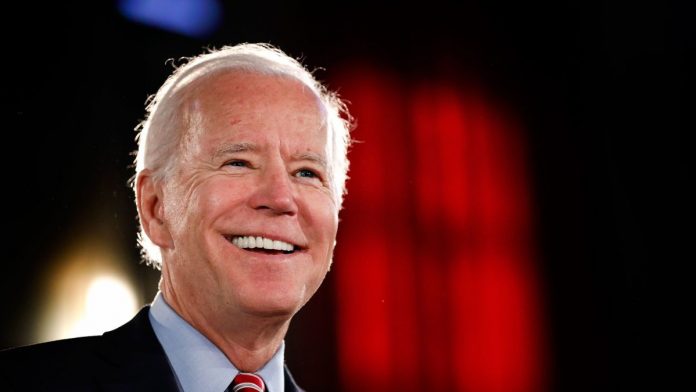 Biden's $1.9 trillion stimulus plan has been announced and the market isn't quite sure what to make of it. Stocks are falling this morning despite the proposed relief package, which would deliver $1,400 checks to qualifying U.S. citizens.
The truth is that Biden is unlikely to bring that full $1.9 trillion to bear. Goldman Sachs analysts deflated much of the stimulus excitement when they said that only $1.1 trillion – still an enormous sum – should realistically be approved by Congress.
"President-elect Biden has released the details of his COVID-relief plan, which the transition team estimates to cost $1.9 trillion (8.6% of GDP)," wrote the Goldman analysts in a note.
"We do not expect all of the elements of the proposal to pass, but we are increasing our assumption of additional near-term fiscal measures from $750bn (3.4% of GDP) to $1.1 trillion (5% of GDP). We expect to make modest further upward revisions to our forecast in light of these revised assumptions."
Goldman added that Democrats will need help from the other side of the aisle to get a deal done.
"The proposal faces hurdles in Congress. Biden transition officials and congressional Democrats have indicated they hope to pass this proposal via regular order, not the budget reconciliation process. This means that it would need 60 votes in the Senate, and therefore the support of at least 10 Republicans. Goldman does not expect ten Republicans to support a $1.9 trillion relief package."
Moreover, many of the proposed changes within the bill will take months, not days, to roll out.
"While some of Biden's promises can be accomplished with the stroke of a pen, others will require him to prod the bureaucracy to act," explained Bloomberg's National Political Correspondent Gregory Korte.
Want more FREE research and analysis on the best "unseen opportunities" in the markets?
"And still others are likely to be dead on arrival," he continued.
Arguably the toughest sell is a minimum wage hike, which virtually no Republican (and maybe even a small number of Democrats) would support.
In Biden's address, he also used the phrases "paying their fair share" and "closing loopholes" – both of which sound like grounds for a tax increase. If Congress does ultimately raise taxes, a sell-off in response is virtually guaranteed.
There was, however, a very bullish silver lining in Biden's remarks. He said that a second proposal, due out later in the year, would address taxes, infrastructure, and benefit programs.
A.K.A., he's going to propose another several trillion dollars in additional stimulus – something the market ignored.
This morning's negative reaction to Biden's current stimulus plan is somewhat understandable given that it should only amount to roughly $1.1 trillion in relief (vs. $1.9 trillion expected). But it's also highly concerning.
The fact that the market is disappointed by a $1.1 trillion stimulus deal should have bulls questioning how healthy stocks really are.
If investors can't temper their expectations, what will happen when the stimulus-fest eventually ends? What will happen when the Fed finally tapers its bond purchases?
Everyone knows the answer, of course; stocks will tumble in response. The key variable that's less clear, though, is when that's going to happen. Today's hiccup seems unlikely to persist if no other negative headlines ruin the party.
Or, the Fed allows interest rates to climb.
Over time, however, a short-term correction seems inevitable despite attempts from Western governments to extend the current economic cycle even further.