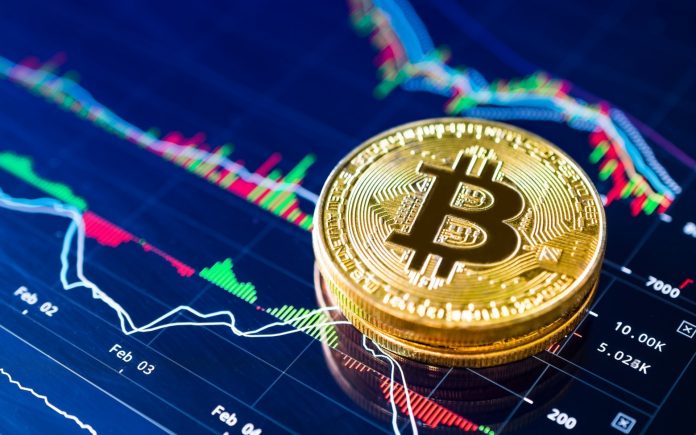 Stocks traded flat today as crypto dominated the headlines. In a not-too-surprising move, China (through its central bank) banned all cryptocurrency transactions. The People's Bank of China (PBOC) cited national security, social stability, and undue risk as the primary reasons for the ban.
Virtually every cryptocurrency tumbled in response to the news.
But interestingly enough, the announcement from the PBOC was actually made back on September 15th. It just wasn't posted on the PBOC's website until this morning. Fears over a crypto crackdown in China sent the market's top coins lower in July of this year.
Back then, Beijing expressed serious concerns about crypto. Digital currencies were not, however, made illegal at that time.
It could be argued that China was laying the framework for an eventual ban after the country threatened regulatory action for years.
Now, though, they've finally done it. Transacting digital currencies is illegal in China. And that was apparently the case as of September 15th.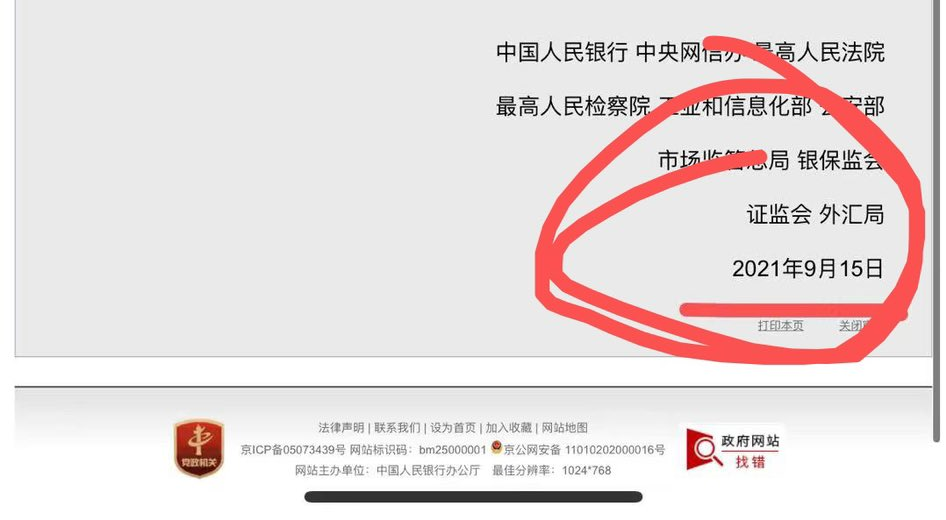 Source: The PBOC's official website https://mp.weixin.qq.com/s/4QWsmCyksuDGQO8eKiixwA
Want more FREE research and analysis on the best "unseen opportunities" in the markets?
"Cryptocurrencies such as BTC, ETH and tether exhibit the main characteristics of [tokens] that have been issued by entities that are not [central banks]. [They] are not legal and should not and cannot be used as currency," the PBOC said, before adding:
"Overseas virtual currency exchanges that use the internet to offer services to domestic residents is also considered illegal financial activity. Financial institutions and nonbank payment institutions cannot offer services to activities and operations related to virtual currencies."
Bitcoin fell to $40,000 before rebounding slightly, paring back its initial losses around noon. Ethereum followed a similar pattern. Crypto-related stocks like Coinbase (NASDAQ: COIN) and Robinhood (NASDAQ: HOOD) also sunk lower.
The question now is whether the ban will be effective. In July, when China threatened to regulate crypto more strictly, the entire market plunged. But analysts were quick to point out that previous attempts to ban crypto in other countries ultimately failed.
A crackdown from China, they said, would likely meet a similar fate.
"I'd expect this type of news to have less of an impact on Bitcoin's exchange rate than it has historically," explained Stillmark founder and managing partner Alyse Killeen back in July.
"It's also true that there has been some level of industry inoculation to this news – Bitcoin has been banned many times in many geographies, and yet today, adoption is outpacing internet adoption at a similar lifecycle stage."
It's true that Bitcoin has only become more popular over time despite drawing more attention from regulators. No country as large or as powerful as China has attempted to ban crypto, though.
And while that may seem like a major blow to digital currencies, it also could prove (on the largest stage thus far) what many crypto advocates have said for years:
That crypto can't truly be shut down for good by any government.
As long as there are willing participants, blockchain-based currencies should continue to function unimpeded. It may be illegal to hold or trade these currencies in China, but the government can't literally prevent its citizens from doing so. Instead, the PBOC can only deter the Chinese people with the threat of criminal prosecution.
So, if Bitcoin can survive a China ban, it may end up only bolstering digital currencies. Bitcoin was created, after all, in the wake of the Great Recession as a way for investors to disconnect from government-backed currencies.  As a result, most crypto long-term holders aren't interested in selling to fiat any time soon. They likely could care less about what the PBOC has to say.
If anything, it's confirmation that central bankers are getting scared. They claim that harsh crypto regulations are intended to protect investors.
But in reality, it's all about protecting fiat – not people – as the PBOC, European Central Bank, and Federal Reserve all draw up plans for creating digital (thus more easily manipulatable) currencies of their own.