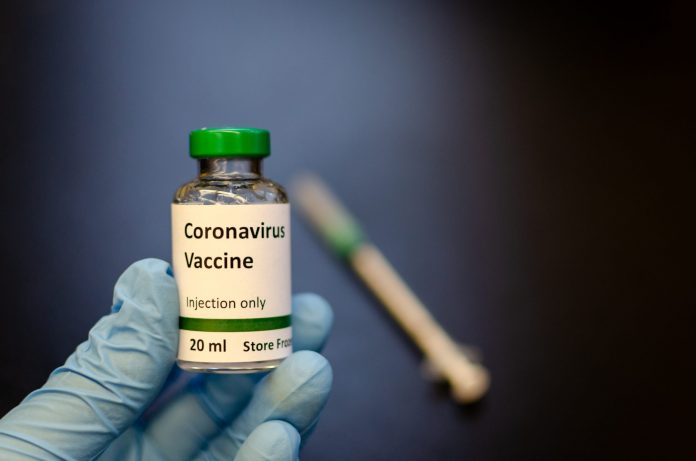 The market hit record highs once again this morning despite a sizable increase in the consumer price index (CPI). The S&P traded slightly higher shortly before noon, lifted by overachieving tech stocks. The Dow endured a small loss.
But the big news revolved around Johnson & Johnson's (NYSE: JNJ) Covid vaccine, which was halted in the U.S. for causing 6 life-threatening blood clots. One woman died as a result and the CDC is currently investigating the matter.
"Until that process is complete, we are recommending this pause," said the FDA in a statement.
"This is important to ensure that the health care provider community is aware of the potential for these adverse events and can plan due to the unique treatment required with this type of blood clot."
And though the circumstances are certainly terrible for those involved, today's JNJ vaccine suspension may skew bullish. The Fed said that it would consider tapering bond purchases once the U.S. is 75% vaccinated.
By taking JNJ out of the game temporarily, that threshold should take longer to reach. The White House, meanwhile, doesn't believe it will cause any major delays.
"This announcement will not have a significant impact on our vaccination plan: Johnson & Johnson vaccine makes up less than 5% of the recorded shots in arms in the United States to date," said Jeff Zients, White House Covid-19 Response Coordinator.
Only a few weeks ago, AstraZeneca's (NASDAQ: AZN) faced similar difficulties in Europe. European officials placed age restrictions on the AZN vaccine in response to blood clot-related complications.
Want more FREE research and analysis on the best "unseen opportunities" in the markets?
When asked by a reporter whether that vaccine would still be offered in the U.S., American health officials sidestepped the question. FDA Director Dr. Peter Marks did clarify, however, where he thinks the blood clot issues are stemming from.
"The real thing that is so notable here is not just the cerebral blood clots, it's their occurrence together that makes a pattern," explained Marks.
"And that pattern is very, very similar to what was seen with another vaccine."
Marks believes that the adenovirus platform is causing problems with both the AZN and JNJ vaccines. He didn't expand upon what exactly is going wrong but reiterated that it's the likely culprit.
Outside of the vaccine headlines, a higher-than-expected CPI print threatened to unravel stocks as well. But the 0.6% March CPI increase (vs. 0.5% estimated) did little to dissuade bulls as it wasn't high enough to stir the Fed.
"While the jump in CPI is pretty significant, the market may take it with a grain of salt […] it could already be priced in as the market has been skittish about rates for some time," Mike Loewengart, managing director of investment strategy at E*Trade Financial, said.
"The real curveball today is the J&J vaccine halt, although this too may be shrugged off as a minor setback. While this may cause some short-term volatility, investors have been pretty steadfast in their faith in a full economic recovery."
In other words, nothing's changed. Vaccine issues are being paved over. So too is the March CPI. The Fed remains in charge and it won't let stocks drop.
A look at the tech sector (which led equities today) suggests that's still true, too. If anything, today's vaccine setback should only galvanize growth stocks further as the Fed's bond-buying programs are extended.
Along with the rest of the market – even Dow components – on a continued race to the top.