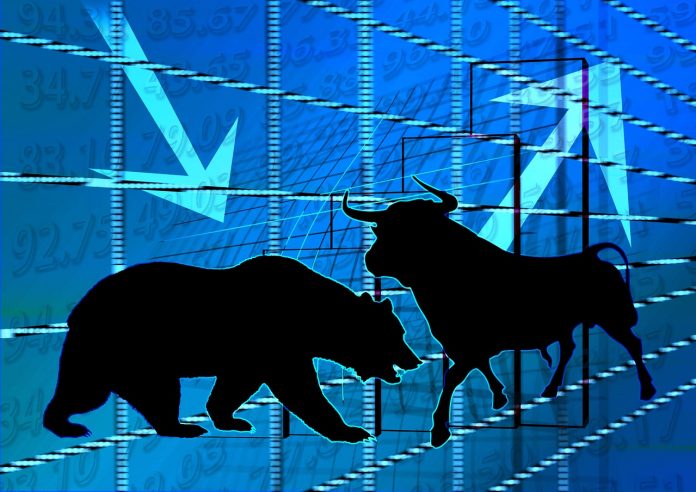 Stocks are trading flat this morning as investors await the results of the Georgia election runoffs. If the Democrats win, Biden will have a clear path to push his policies through Congress.
If Republicans win and maintain control of the Senate, he won't. That could have a profound impact on the market, as a "Blue Wave" would likely result in a more aggressive stance toward fiscal policy and a less friendly tax environment for corporations.
"Heading into the Presidential election, we had estimated a 7% EPS hit if Biden's tax proposals were to get implemented, mostly stemming from higher corporate taxes (-5ppt)," wrote Bank of America analysts in a note this morning, before clarifying that more recent estimates don't predict as significant of an impact on U.S. GDP (-0.2%).
The possibility of a Democrat win had traders so nervous that it caused a decent sell-off in yesterday's trading session.
Today, investors aren't sure what to do. The major indexes refuse to budge as a result. But that should change quickly once the winners in Georgia are announced.
The one silver lining for bulls is that larger stimulus provisions seem probable in the event of a Democrat victory.
"Today's Georgia Senate runoff could have substantial implications for the markets if both Democrat candidates win," explained The Sevens Report founder Tom Essaye.
"We don't view a Democrat Senate as a bearish game changer in the short term because there would still be a lot of positives in this market. But it would be a new and unaccounted for initial head-wind on stocks."
Want more FREE research and analysis on the best "unseen opportunities" in the markets?
Analysts remain divided on how damaging a Democrat Congress would be to stocks. Several Wall Street strategists advised clients yesterday that the Georgia runoffs could be a "bearish trigger" that leads to a short-term correction.
Others, like Essaye, believe it's only a small road-bump on the path to a bullish continuation.
But what they can all agree upon is how dangerous the Covid resurgence might be for equities. The U.K. just authorized another national lockdown.
If other Western nations follow suit, we could be back to square one in terms of economic inactivity, especially now that a new mutation of the virus has appeared.
Altogether, it's enough to paralyze the market.
"Investors are feeling antsy this week," wrote Lindsey Bell, chief investment strategist at Ally Invest, in an email.
"Covid cases continue to spike, with a new variant of the virus spreading across the globe […] runoff races in Georgia could decide the makeup of the Senate, and the market generally has performed better in a split Congress."
With so much up in the air, it's no surprise to see investors taking a step back. Whether or not they'll continue backpedaling, though, remains to be seen.
But if the Democrats win in Georgia and daily Covid cases rise further, you can be sure that more market turbulence is coming.
Which, near the all-time highs, is the opposite of what the market wants. Traders have endured plenty of volatility over the last few weeks.
Another dose of it may arrive as soon as tomorrow, potentially preceding a short-term slump.
That makes today a great time for investors to find exit points in anticipation of things getting ugly – something that could happen fast once the dominos start to fall.