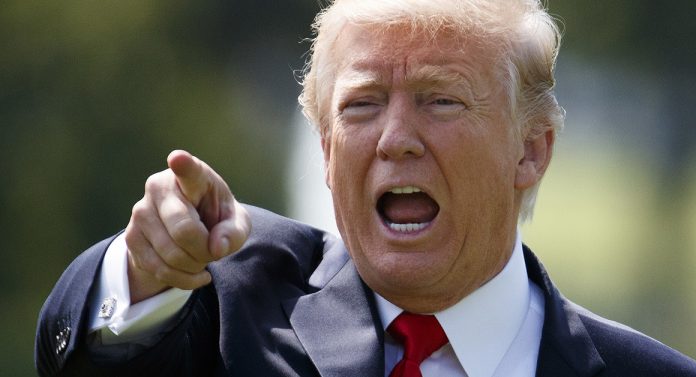 Confusion, frustration, and indecision.
All three words could be used to describe the current state of equities. With Congress and the White House now feuding over unemployment aid, investors are "pumping the brakes." The major indexes are trading flat this morning (once again) as a result.
What President Trump was able to accomplish, however, involved extending a lesser unemployment benefit at $400 per week.
"This is the money they need, this is the money they want, and this gives them a great incentive to go back to work," Trump said on Saturday.
In addition, student loan payments will be deferred through 2020, eviction protections will go into effect, and a payroll tax holiday will be observed thanks to Trump's weekend executive order.
And though some difficulty could arise from actually putting these changes into effect, analysts now think they could encourage Congress to come to an agreement.
"While this move by Trump may lead to legal challenges, politically it puts pressure on Congress to reach a deal," observed Bill Stone, chief investment officer at Stone Investment Partners.
Trump's $400 per week unemployment benefit still faces some significant hurdles, though. Congress controls federal funding, which is where the weekly benefit would draw from. That means that unless House Democrats approve a disbursement of funds, the unemployment aid won't reach out-of-work Americans.
"We're disappointed that instead of putting in the work to solve Americans' problems, the President instead chose to stay on his luxury golf course to announce unworkable, weak and narrow policy announcements to slash the unemployment benefits that millions desperately need and endanger seniors' Social Security and Medicare," House Speaker Nancy Pelosi and Senate Minority Leader Chuck Schumer wrote in response to the executive order.
And along with the unemployment benefits, Treasury Secretary Steven Mnuchin said this morning that the White House is pursuing additional stimulus to support the U.S. economy.
"The president is determined to spend what we need to spend. […] We're prepared to put more money on the table," he revealed in an interview on CNBC's "Squawk on the Street."
"Again, if we can get a fair deal, we're willing to do it this week."
According to Aneta Markowska, chief financial economist at Jefferies, additional stimulus should result in another bullish boom.
"By September, another round of fiscal support will create positive momentum. The reopening of schools, even if only in some states, will reinforce the positive momentum by (1) boosting back-to-school shopping and (2) allowing more parents to return to work in September," she wrote in a note to clients.
"Bottom line, all the stars are lining up for another inflection point in activity and a second leg up in the reopening."
Opposite Markowksa's rosy sentiment is the most recent unemployment data. In July, the U.S. economy made progress toward a labor recovery by adding almost 1.8 million jobs.
But since the February peak, the U.S. is still down over 12 million jobs. Last month's job gain marks a sharp slowdown from June's 4 million job add as well.
And if U.S. states reimpose lockdown measures – something that local leaders in hard-hit areas are calling for – investors should expect an even smaller payroll gain in August.
Regardless of how much stimulus the government brings to bear in the coming weeks.