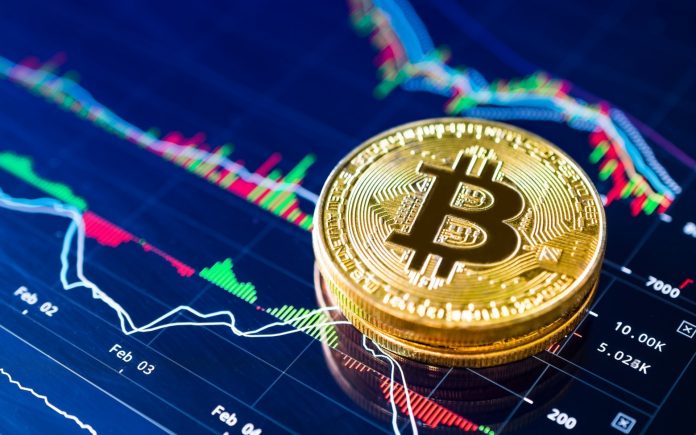 Stocks are rising slightly this morning as investors continue to wait for positive headlines. Today, a potential stimulus deal has bulls feeling optimistic.
But they aren't totally convinced we'll get one soon. At least, not yet, as evidenced by the small returns across the major indexes. Investors have heard this "song and dance" repeatedly over the last few months from legislators.
This time, though, Senate Majority Leader Mitch McConnell says it's for real:
"Compromise is within reach. We know where we agree. We can do this," McConnell remarked several hours ago. The Kentucky Republican has typically been tight-lipped about stimulus discussions in the past. By breaking his silence, McConnell's comments could suggest that real progress is being made.
If that's true, a torrent of cash will soon flood the U.S. economy. The market should get artificially "pumped up" as a result.
Cryptocurrencies are likely to see their values rise, too, in response to inflationary fears. The U.S. dollar is currently at a 2.5 year low.
Another massive round of stimulus, followed by more monetary easing from the Fed, could sink the dollar further.
To Bitcoin investors, that may be reason enough to keep buying, even with crypto's top coin trading near its all-time high.
Want more FREE research and analysis on the best "unseen opportunities" in the markets?
Bitcoin also just avoided a flash sell-off to $16,200 in late November – something that had investors feeling a little nervous. At present, a single Bitcoin is worth roughly $19,400.
That's roughly where it topped out back in late 2017 at the height of the crypto bubble. These days, though, scores of traders and analysts are convinced that Bitcoin's here to stay despite its recent volatility.
"I don't see demand going down," said Didi Taihuttu, a crypto bull who liquidated his family's assets to buy Bitcoin at $900 in early 2017.
"I think we're headed for a supply crisis."
Taihuttu isn't at all concerned that the current rally could be another speculative bubble. Moreover, he believes Bitcoin has much further to go, aligning with the views of prominent Wall Street strategists.
"I think in this bull cycle, we are going to see a minimal peak of $100,000. I won't be surprised if it hits $200,000 by 2022," Taihuttu said.
Mike Novogratz, CEO of investment firm Galaxy Digital, expects a $60,000 Bitcoin by next year. Citibank analyst Tom Fitzpatrick says Bitcoin could hit $318,000 by December 2021.
And while picking price targets so far in advance is likely a fool's errand, it doesn't mean that investors should discount the analysis completely. Novogratz, Fitzpatrick, and Taihuttu all have one thing in common, and it's a concept that could absolutely prove to be true:
A larger Bitcoin bull run is beginning to form, fueled by institutional investors.
"The 2017 rally was largely driven by retail investors, whereas this year we're seeing a massive influx from corporate entities and institutional money managers," explained Quantum Economics founder Mati Greenspan, agreeing with the trio's sentiment.
"The basic reason for the two rallies is the same," Greenspan said, referencing the current run-up.
"It's a matter of digital scarcity. There is a strictly limited supply of bitcoin available in the market, so when everyone is buying and nobody is selling, it can cause tremendous upward pressure on the price. What's different this time are the players involved."
Even "old school" hedge fund managers like Paul Tudor Jones and Stanley Druckenmiller are on board with Bitcoin. Both billionaire investors have admitted to owning some.
The biggest Bitcoin buyers of all, though, are likely Square and Paypal – two of the largest fintech operations on the planet. According to rumors from within the industry, most newly mined Bitcoin is being purchased by the two companies in an attempt to roll out crypto-related products for their customers.
It's something Taihuttu made sure to comment on in a recent interview.
"When PayPal starts to sell Bitcoin to its 350 million users, they also need to buy the Bitcoin somewhere," he said.
"There will be a huge supply crisis because there won't be enough new Bitcoin mined every day to fulfill the need by huge companies."
That need is expected to only grow over time as risk-hedgers ditch gold (either paper or physical) for Bitcoin, A.K.A "digital gold."
How long Bitcoin can retain its "luster" remains to be seen. But, for the moment, digital currencies are looking strong.
Especially with the U.S. dollar growing increasingly weaker over time, thanks to a QE-happy central bank and stimulus-obsessed federal government.