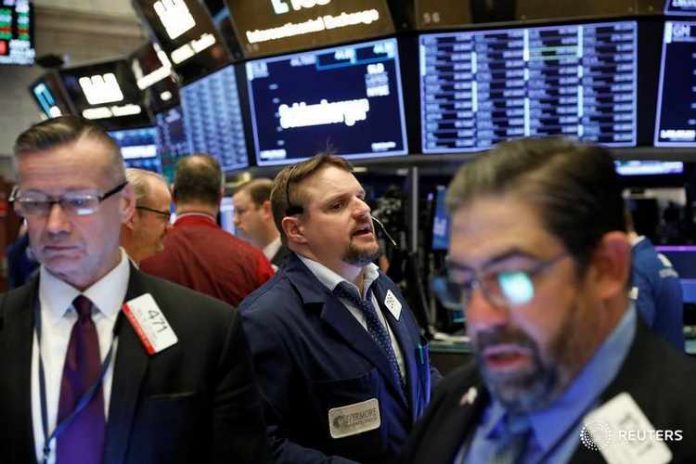 Stocks are down this morning as investors wrestle with the idea of a bullish continuation. Thus far, bears have kept a lid on the market.
Big Tech leaders were unsurprisingly some of the biggest losers on the day. Google-parent Alphabet (NASDAQ: GOOG), Netflix (NASDAQ: NFLX), and Microsoft (NASDAQ: MSFT) were all down more than 1% as of noon.
It's apparent that the expected tech resurgence hasn't happened quite yet.
That could all change in an instant, though, if a stimulus or vaccine headline comes down the pipe. And unless investors get some positive news soon, they might lose interest in buying altogether.
"The signs point to a decelerating U.S. economic recovery and increasing thematic risks," said analysts at MarketDesk Research in a note.
"It feels as if the bullish market narrative is changing in real time. Given all of the headline risks, we would err on the side of caution in the coming months."
That's right – not days or weeks, but months. According to Mark Haefele, UBS Management's chief investment officer, MarketDesk's timetable could also be reasonable for a Covid-19 vaccine.
"A safe and transparent vaccination process is critical to encouraging widespread inoculations once effective vaccines are identified and tested." Haefele said.
"In our central scenario, we expect widespread vaccine availability by 2Q21."
Are investors willing to wait that long? Maybe, maybe not.
Based on the market's behavior over the last few months, bulls are likely to snap-up tech shares in anticipation of a stimulus deal. Possibly pricing one in well before any government relief is dispersed.
Republicans and Democrats, however, have yet to come to an agreement over the bill. President Trump said he didn't mind chasing a package with "larger numbers" in an attempt to nudge his party's lawmakers. But Republicans weren't overly impressed by POTUS's remarks. Nor were Democrats.
Both sides remain split on the issue as a result.
That hasn't had an impact on consumer sentiment, though. At least, not according to the University of Michigan's Consumer Sentiment Index. Economists predicted a disappointing reading of 75.0 for September, but this month's number clocked-in at a stunning 78.9, easily beating estimates and marking a 6-month high.
Even more shocking was the fact that only 16% of respondents expected the economy to worsen for the remainder of 2020. The last time the survey logged a number that small was in 2015.
But Richard Curtin, the survey's director, cautioned investors that a couple of paradigm-shifting events could quickly skew things negative.
"Over the next several months, there are two factors that could cause volatile shifts and steep losses in consumer confidence: how the election is decided and the delays in obtaining vaccinations,'' Curtin said in a statement.
So, for the time being, it seems consumers and investors alike aren't so sure that a full-blown downturn is waiting in the wings. The market has seen sentiment turn on a dime in the past.
It's not unrealistic to believe it could happen again.
However, it also might be a good idea to be ready to bail at the first major sign of weakness. Plenty of traders already have one foot out the door.
When they start to exit the market in droves, following them prior to a bigger sell-off will be the wise move.
Even if a surprise stimulus deal gets here sooner than expected.